Hello dear Olbriar,
After factory reset i tried to stay only with base app's or downloading them normally and the outcome is the same, the overusage cpu.
I think i found the problem app and what caused this situation but the solutions is far from my reach.
i installed OS monitor and saw that widget from weather is cosuming 30% cpu taking the system to escalate to higher usage of CPU as well: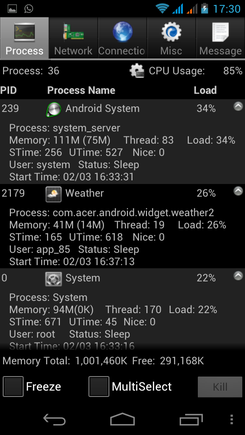 After factory reset, comes with this: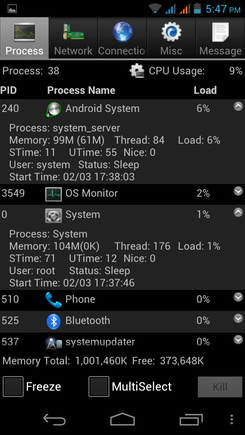 From this findings i have to conclude that widget weather is asking for info but the curiosity is that i don't have any widget active that requires weather updates.
My phone is not rooted because i don't want to loose the warranty. Already send it to acer tech support but they made a factory reset, of couser it solved, by 24 hours, after that comes to the same.
I thinks this must be a bug on the ROM or with the OS...