This is a review of X-Boss HB-216 bluetooth watch with smart functionality.
X-BOSS HB-216 1.74" LCD Bluetooth V2.0 Watch w/ Answer, Music, Time, Caller ID, Voice Dial - Black - Free Shipping - DealExtreme
In the last few months I have been obsessed with smart watches, the latest gadget hype. Those are intended to be a remote extension of your phone, cramped with a lot of smart functionality and average price tag of about $200. I also been obsessed checking New Arrivals section of DX.com, almost every other day, to see what is the next accessory/gadget they've added to their growing catalog. When I noticed X-Boss watch show up last month, it caught my attention with some of the "smart" functionality it had to offer and universal bluetooth compatibility for pairing up with any android phone. Also, the price of $42 wasn't the bad considering it's capability. Now, I had a chance to review this watch.
Let me get one thing out of the way - this is not a smartwatch that will let you receive email and text notifications. Just like we have smartphones and feature-phones, I would call this digital watch a "feature-smart" watch. Another thing to note, the watch itself is big. Measuring at 1 3/4" x 1.5" x 0.65" it's not something you might wear everyday. At the same time, with only 60g this watch will not weight your wrist down, and although bulky in appearance - it felt surprisingly comfortable even on my small wrist. The display is about 1.75" across with big letters/numbers and it's backlit with a blue light when you press any button or receive a call. There are no nested menus, everything controlled with 4 external large buttons. Charging of the watch is done through micro-usb port, usb cable included. According to the instructions which come with a watch, and I must say those are very clear and detailed instructions in english, the battery has 250 mAh capacity with a full charge that will provide about 2-3 hr of music playback and 6 hr of talk time, with 80hr of standby. Not really sure how standby time was calculated, because with bluetooth disabled, using it just as a regular watch I had it on (after a full charge) for almost 3 days and battery still indicating full charge.
For a feature-watch, it actually packs some interesting functionality. First of all, its a regular digital watch displaying time/year/month/date in an easy to read font. You also have alarm clock. Built-in is Bluetooth 2.1 support with A2DP, AVRCP, HFP, and HSP protocols. Basically, you easily pair it up with you smartphone device and it will stay connected within a range of about 30+ feet. Just like any wireless bluetooth speaker, once enabled/paired up - it will play music through watch's built-in speaker. The speaker itself is as loud as my Note 2 built-in speaker. Also, just like some of the wireless bt speakers, this watch has a mic that enables you to pickup a phone call right from the watch!!! Yes, your Dick Tracy watch dream can come true
The phone conversation using this watch was not bad at all, my wife said she was able to hear me loud and clear. When receiving the call, watch has Caller ID feature which display a phone number of incoming call, and then you have a choice to pick it up or hang up. Furthermore, you can activate Voice Dialing right from the watch, press one of the designated function buttons and say the name from your contact list you want to dial. That also worked as advertised! You can also re-dial the last number, and switch between calls as part of call-waiting. Pretty much it supports all bt v2.1 protocols as described in feature list.
Overall, this is one cool gadget! Ok, let's be honest, it's not your typical smart watch with email/txt notification functionality and some people will find it too big for their taste. BUT for the fraction of the price of the smart watch it still packs some great features such as wireless speaker to stream your music to the watch, being able to see Caller ID of incoming call, being able to answer the call right from your watch, or voice dial from your watch. You can definitely find a lot of uses for X-Boss either when you are outside in your backyard, or hiking/riding a bike (strap it to bike's handle bar to play your music and to use as a speakerphone), or to use it in your car. It's very capable of taking remote phone functionality without a need to take your phone out of the pocket. Now, if I can only find a way to send email/txt notification from my phone using Augmented Smartwatch Pro app - that would be awesome
Here are the pics.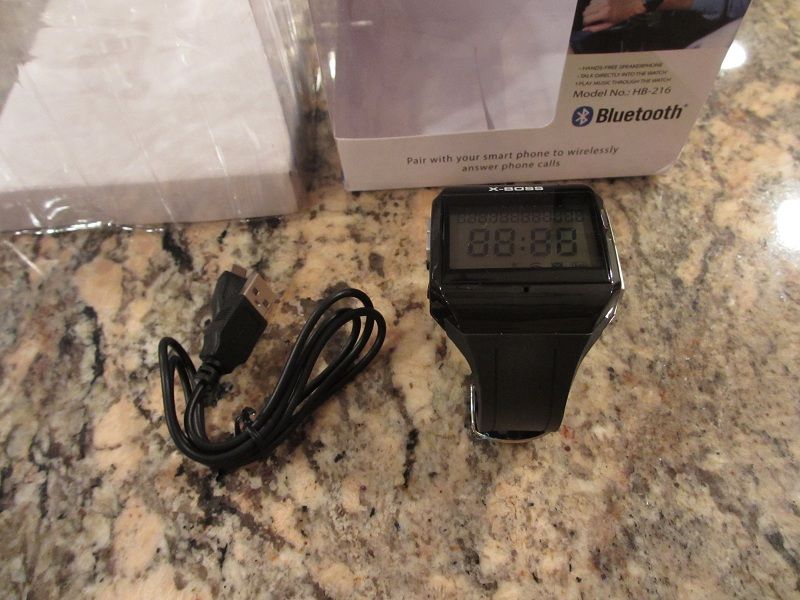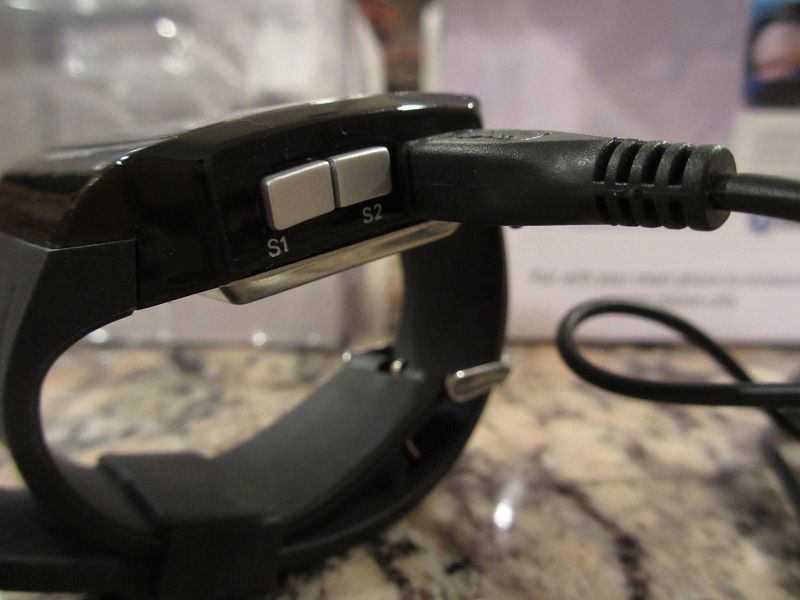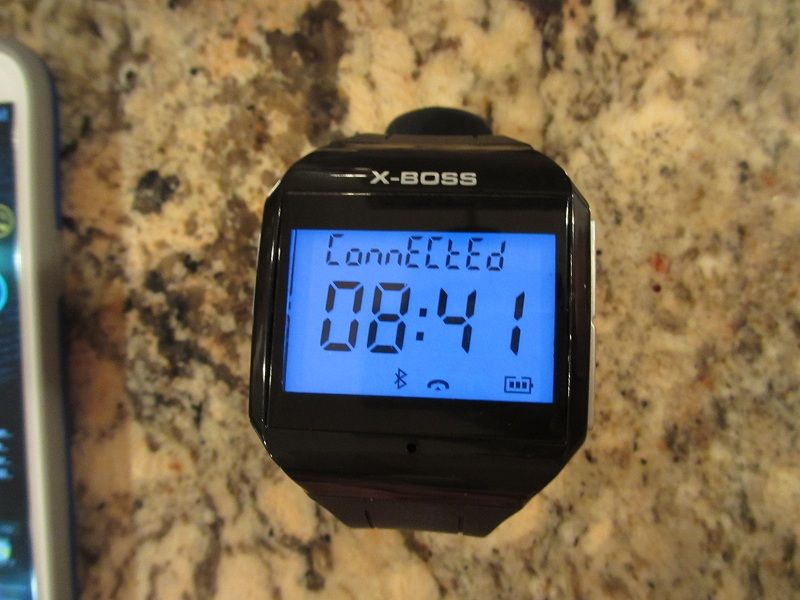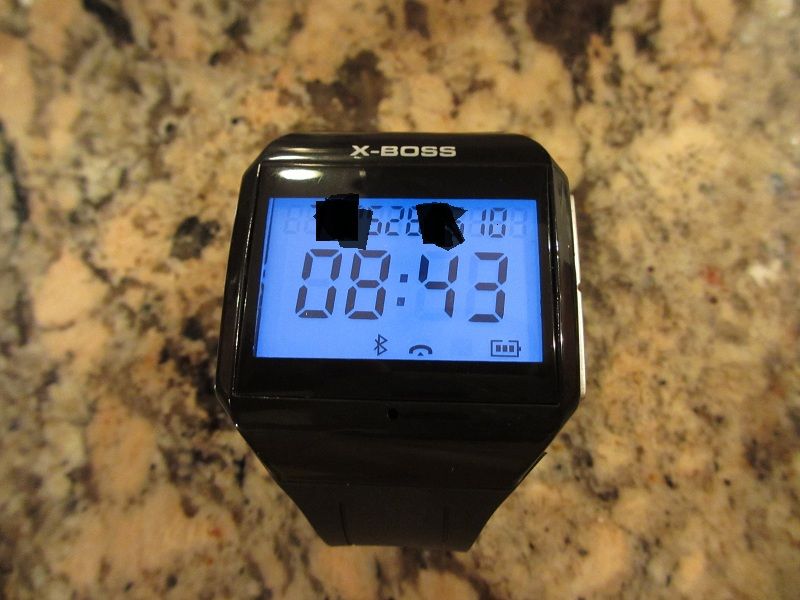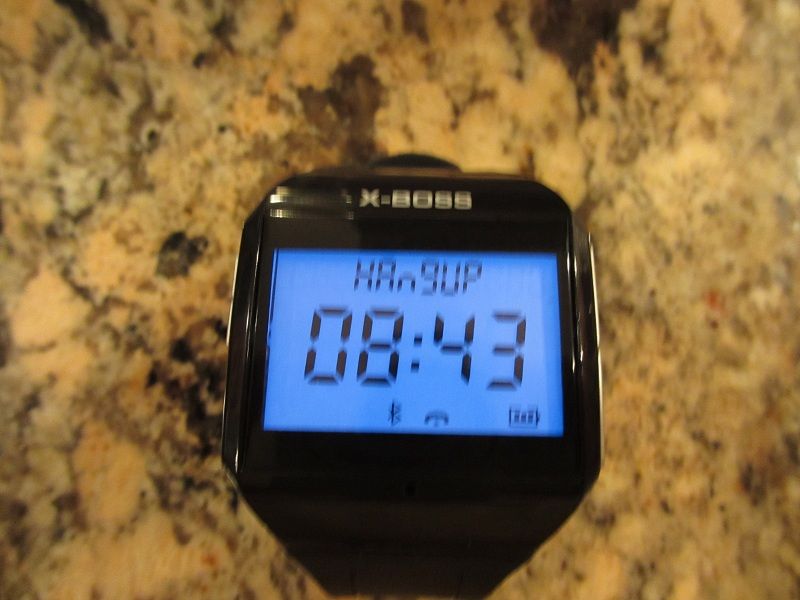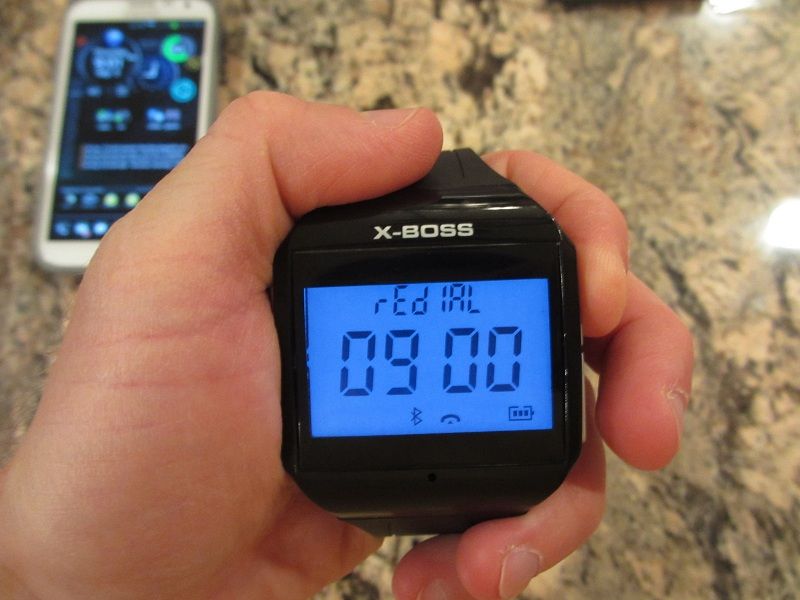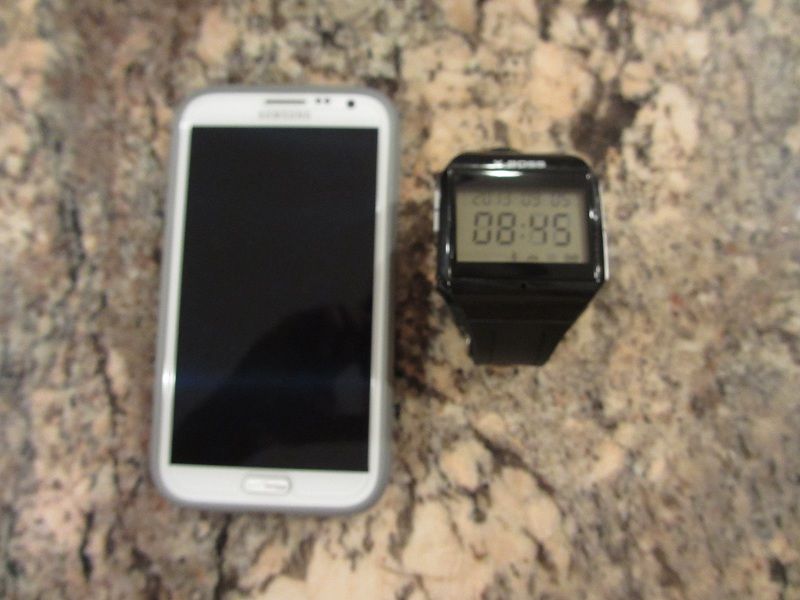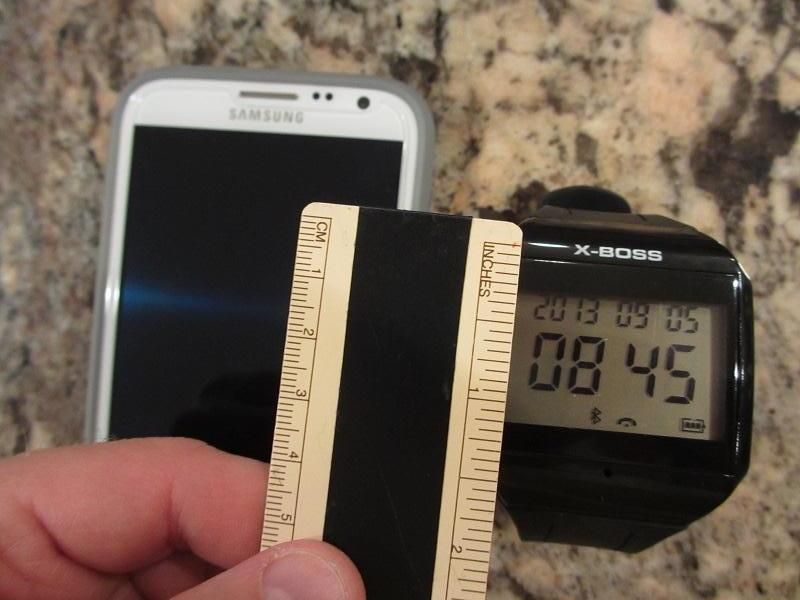 OK, as a bonus I couldn't help myself when I saw the back of the watch with 4 phillips screws staring at me
I took back cover off to see what's under the hood. There is a large speaker and a battery on top of the printed wiring board. I took a few shots for your enjoyment!