This is a review of Wristband External battery from dx.com.
1500mAh Silicone Wristband Battery Power Charger w/ Adapters for Cell Phone + More - Black - Free Shipping - DealExtreme
I have done my fair share of battery reviews in this forum (just check my signature link), and made a decision that I'm not doing any low capacity ext battery reviews unless it's something very unique and cheap. This wristband external battery definitely qualifies as both! It's funny how every time I read about smartwatches and their poor battery life, this battery always pops into my head as something they can use as a wristband to clip their watch to lol!!! You never know, when you are away on a trip or outdoors maybe someone decides to use it, although it obviously will be a challenge with all these smartwatches that use a proprietary charging connector. But one thing this wrist band can be used for sure - when you are watching movies or recording videos or playing video games. It will come handy in any situation where you want to give your smartphone extra juice while using/holding your phone with your original case on (no need to hold separately an external battery or to get special battery case).
Advertised as 1500 mAh capacity, I wasn't quite sure how comfortable it will fit on my wrist (I do have a small wrist) and how heavy it's going to feel. To my pleasant surprise I found this wristband battery to be very light at only 85 grams and with its soft silicone mold it was very comfortable to wear. Silicone material completely wraps and seals around it so there is no worries especially when you are outdoors. The battery cells stored in 6 rectangular sections, and there is a separate section in the middle with a sealed power button and 4-led indicator. Such design makes it very flexible to wrap around your wrist. It locks with a snap button and you get two position for a smaller and a bigger wrist. The middle power section has mini-usb connector which is used to charge the wristband battery and also to charge other devices connected to it. For that occasion included in the package is a total of 13 different tips. I'm pretty sure I have seen some for Nokia phones from 6 years ago lol!!! The most important, you get your micro-usb adapter and that's all that you will probably need.
From a spec perspective, this battery doesn't have the fastest input or output charging speed and neither does it has a super high capacity. Charging speed of the battery is not a big deal since the capacity is not that high anyway. Charging speed of the device is probably close to advertised 750 mA, where using my Galaxy Charging current app it showed 600 mA and I know that app is not accurate. When I was timing charging my phone, the charging speed was more in line with 750 mA. And speaking of charging, based on the % of my battery charged in the phone, it translated into the actually capacity of closer to 1650 mAh, which is higher then labeled 1500 mAh. That was the biggest surprise considering the actual capacity is typically 30% lower then labeled. For a phone like my Note 2 with 3100 mAh battery this will obviously not charge the full battery and will not do it at max 2A charge speed, but it will definitely help if you are watching a movie or playing a video game from draining your battery. The most important point of it - the convenience of being able to wear it on your wrist while holding the phone.
Overall, I'm not saying this is a must have accessory for everybody, and for emergency back up charging of your phone you would probably want to look into 10k-15k mAh capacity batteries. BUT, for the purpose of convenience this wristband battery was designed for - it does an Excellent job, feels very comfortable, provides actually a nice chunk of battery boost, and cost about $20 plus change. And the reason I like to deal with dx.com for such gadget purchases because I prefer their customer service, selection, and them always take care of you if something doesn't work. Buying from ebay is like playing russian roulette.
Here are the pictures.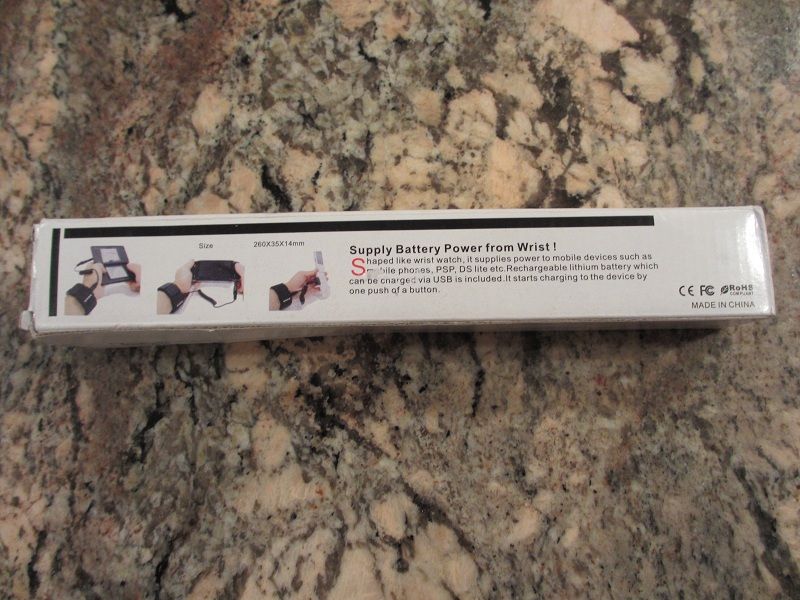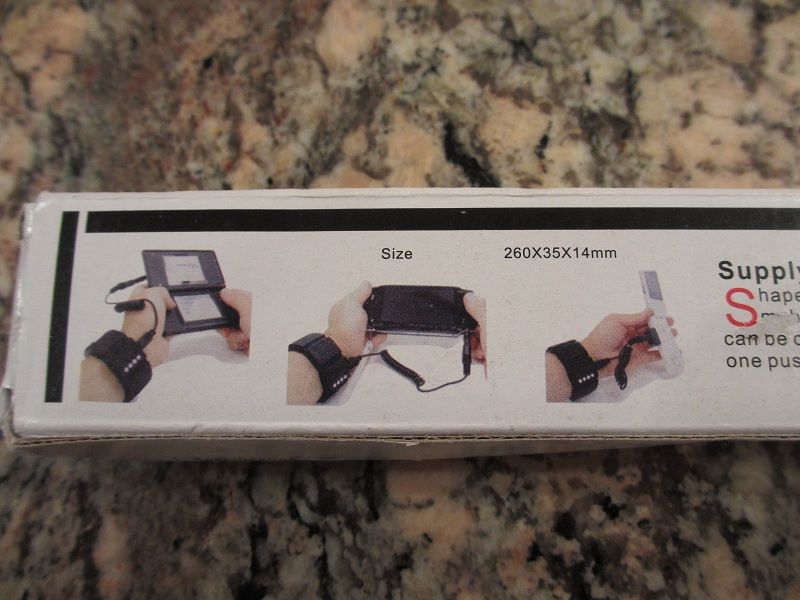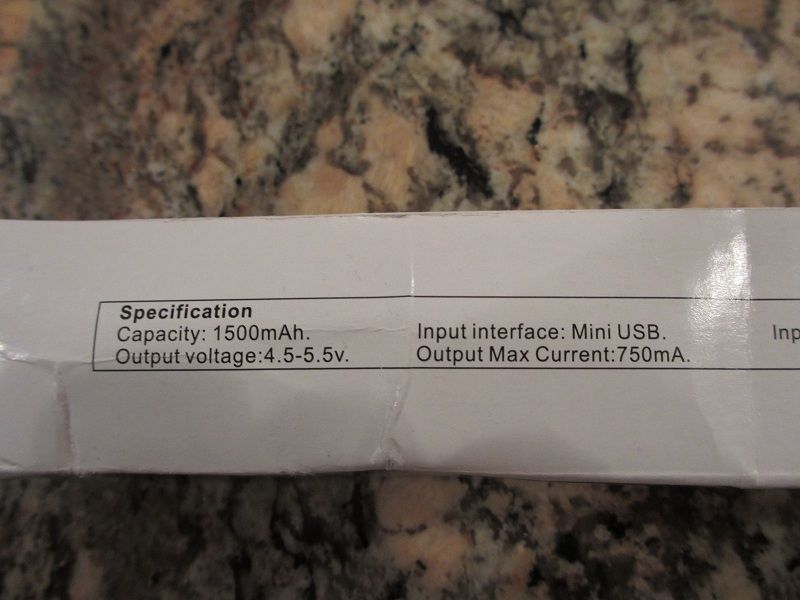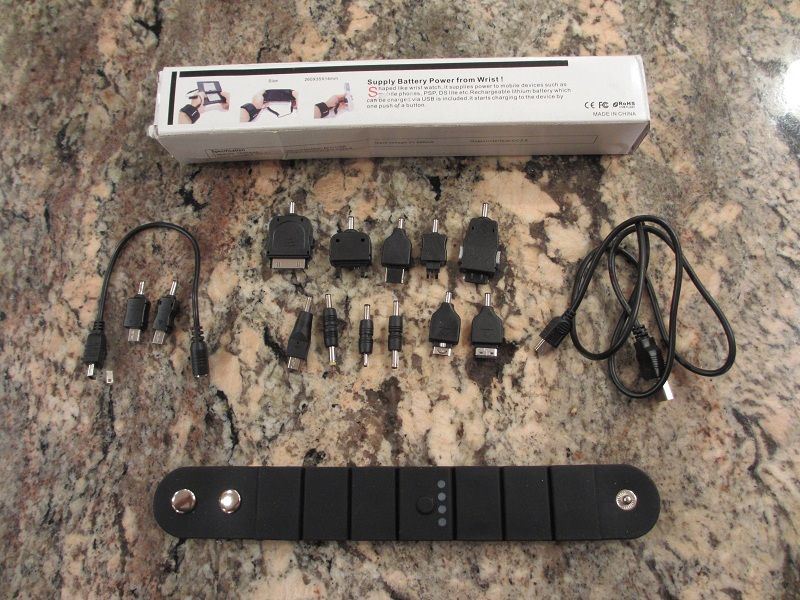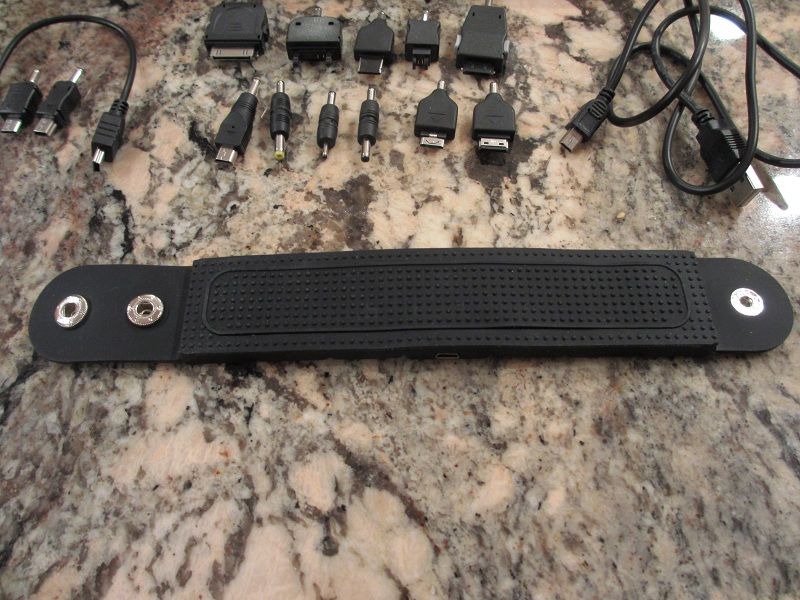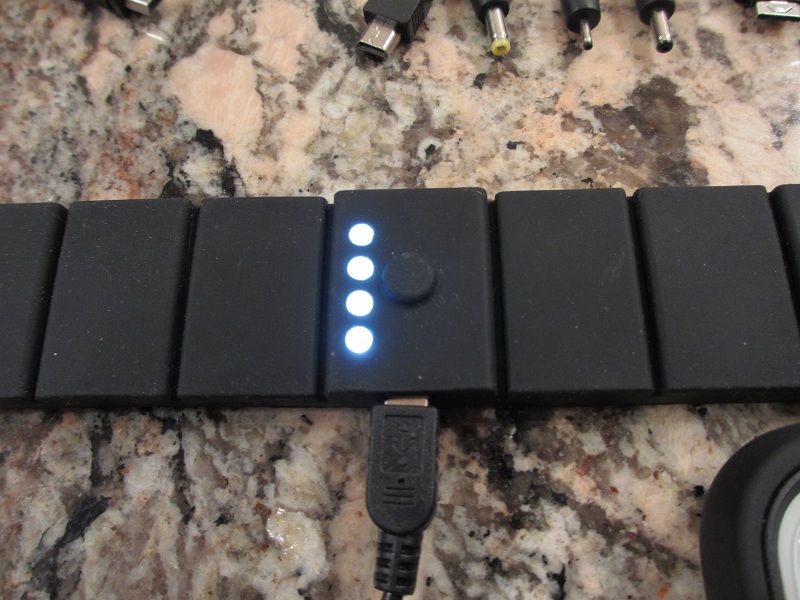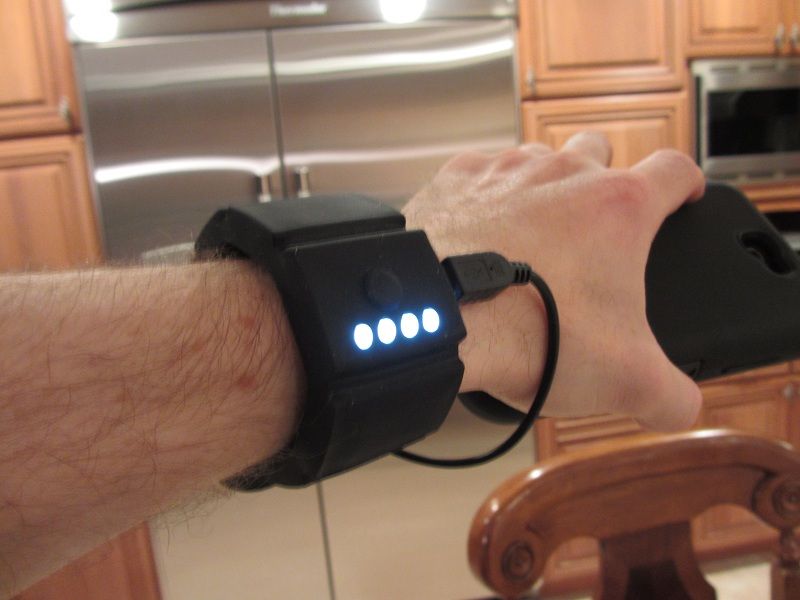 With this review, I decided to include a bonus mini-review of another cool "toy" I got from dx.com along with my wristband battery. You guys, and maybe some gals, might appreciate that! This is a review of Stainless steel manual-release folding knife with a clip.
Stainless Steel Manual-Release Folding Knife with Clip (20.0cm Full-Length) - Free Shipping - DealExtreme
I review a lot of gadgets and always try to share with you cool stuff I find on internet. As part of my reviews, I receive a lot of boxes in the mail and realized that I usually reach out for scissors in the house to cut/open the box with a pointy tip. So I figured I need to get a cool knife to open all my review boxes. One thing led to another, and I was browsing through dx.com catalog trying to see what they got. A lot of stuff looks cool, and it was hard to choose. Therefore I was relying on a number of positive customer feedback comments, and came across this super cool knife for an unbelievable price of only $7.99.
Now since I received and played with this knife (ok, this is not a toy but a serious tool, so "play" with CAUTION!!!), I thought it was so cool that I wanted to share it in my little review. First off, its all stainless steel. It feels very solid, has a nice balanced grip, and a decent 152 grams of weight. Folded, the knife is about 120mm, with a fully extended size to 200mm. All the pieces are held together with hex screws so you can always tighten it, if needed. It has a metal clip on one side, a well hidden rope cutter at the end-side and a window breaking solid metal point at the end point. This knife opens up with one hand flick and spring loaded assistance, and you can close it with one hand as well by pushing the inner spring leaf out of the way (btw, very impressive safety mechanism). The blade itself has a nice baked in color, while the knife handle has it painted with a shiny coat of finish (that might peel after awhile).
Overall, I thought it was a very well made piece that can find so many uses either to open a mail or for any handy activity around the house or outdoors, or just to keep it in the car since it has a rope cutter and glass breaker (for seatbelt and glass, if God forbid you need to use it). For the price of only $7.99 it was very impressive considering quality of the build and the material.
Here are the pictures.