Hi, AndroidForums users!
Here I announce a new tool box app Easybox.
This is a tool box with 10 useful tools on android.
Including:Compass,Ruler,Level Tool,Flashlight,Holidays,Battery Manager,Exchange Rate,Make Decisions,Unit Conversion,Task Manager.
It helps you better use your handset.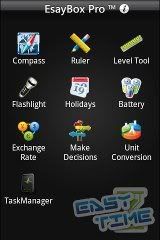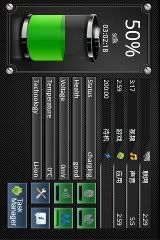 Compass: Use your phone to determine directions. With this app, you can easily find north or south in a completely strange environment.
Ruler: Use this app to measure daily objects.
Level Tool: Transform your phone into a spirit level to indicate whether the surface of an object is horizontal.
Flashlight: Flashlight app with multiple functions that turns your phone into lighting equipment.
Holidays: Quick search for public holidays.
Battery Manager: With this app, you can check battery usage at any time. Itís also combined with restoration function.
Exchange Rate: Quick exchange rate search and calculation.
Make Decisions: Having a hard time trying to make decisions? Having problems with solving disputes? Then you got to try this app.
Unit Conversion: Use this app to perform conversions between various units of measures.
Task Manager: Task manager for Android. Use this app to check for all the running tasks and to kill tasks.
QR code