Spinz is a fully customizable game-style spinner app inspired by classic games like The Game of LifeŽ and TwisterŽ. Tap the spinner and feel the tension build with each revolution of the arrow. Lots of options let you spin fast for more tension, or resolve things quickly with high drag.
Features
* Fourteen built-in Spinners
* Unlimited user-created Spinners
* Fully customiable choices including labels, sizes and colors for each Spinner
* Sound effects
* Preferences for initial speed and drag (how quickly the spinner slows down)
* Show or hide labels on the Spinner
Screenshots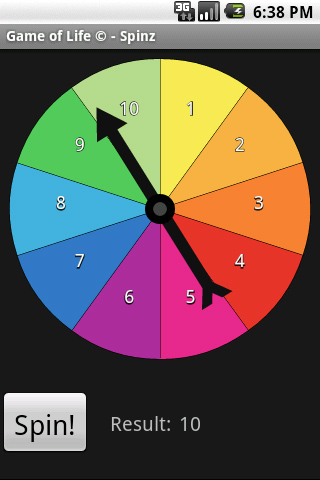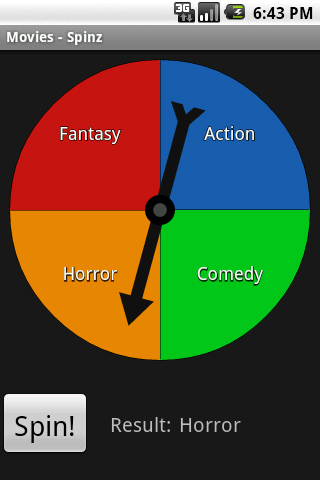 Cost
* Free for the lite version
* $1.99 for the full version
Web Listing:
Spinz - Game spinner for Android
QR for Market Listing:

Any and all comments are appreciated - I've just released version 1.0.0 and am curious to know what the community would like for enhancements.