Prepay Widget
Your balance, free minutes, traffic and SMS as simple text widgets!
Operators use short commands like *100# or *123# to deliver useful information or allow customers to control the services they are signed up for.
Prepay Widget uses these commands to monitor your account balance, the status of free minutes and SMS or remaining data traffic.
With our root functionality, you never have to see the dialer - the app works in total silence and never turns on the screen!
The free version has everything but auto-updates!


Advantages:


- Root functions are unique
- Silent updates - never see the dialer
- Screen never turns on, saving battery
- Understands SMS replies

Features:
- Easy parsing
- Sequential replies
- Powerful customization
- Smart text widgets
- Highly customizable updates
- Logging
- Low profile
The app is out of beta, but we continue to welcome your feedback. Please join in with comments and suggestions!
Sometimes operators reply both by USSD and SMS. If this annoys you, use our call/ text blocking app Root Call Blocker:
[App] Root Call Blocker - accept no substitues - xda-developers

Screens: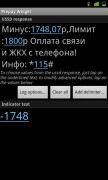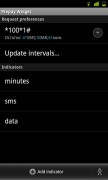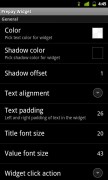 These widgets include my current balance, the amount of full speed traffic in megabytes remaining this hour, the number of free SMS I have left today and my free minutes for the month.
Free Market link:
https://market.android.com/details?id=fahrbot.apps.ussd.widget.lite&feature=s earch_result
Pro Market link:
https://market.android.com/details?id=fahrbot.apps.ussd.widget.pro&feature=se arch_result
More screens: