Hello, I've got several issues with my new LT7033D.
1. Is there something I can do to boost the wifi receiver's ability? This thing seems to only have a range of 5-10 feet. For most of my time on the internet, I'm about 20 feet away through two walls. That said, my PC, Mac, iPod Touch, Kobo Touch, and DS Lite can all recieve from here, so its obviously the tablet. I'd prefer not rooting, but if that's the only thing that works I'm still interested.
2. I'm pretty sure my headphone jack is out of alignment. Standard headphones fit in it right?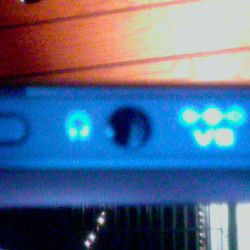 If I return it, this will probably be my reason.
3. Are there any cases or covers for this thing? Any other accessories?
4. If I do return it to [strike]hhgregg, is there a tablet under $100[/strike] after looking at the selection on hhgregg's website, roughly around $100 and from any box store without all these issues? The main thing I want is a halfway decent wifi reciver and preferably google play.
Also, if there is anything in general I should know about the Android Platform, I'd love to hear that too.
Thanks!