I've always wanted to use my phone as a dash-cam, and I eventually discovered
AutoGuard Black Box.
The program itself records videos, snapshots, has a myriad of features, and records speed as well. I have them currently saving as .AVI files. As far as I can tell, it doesn't embed the speed into the video, so when you play the video back using anything else, you don't see the speed (which is a shame). Still, it isn't bad for a free-program that essentially mimics a $500 camera.
I bought the Samsung Car Dock for the Epic, because I didn't really trust the universal mounting units, and I have the added benefit of the special resistance which launches the "Car Dock" app (or other). Well, I was shocked to discover that the OEM Car Dock doesn't have a hole for the camera. So I made my own.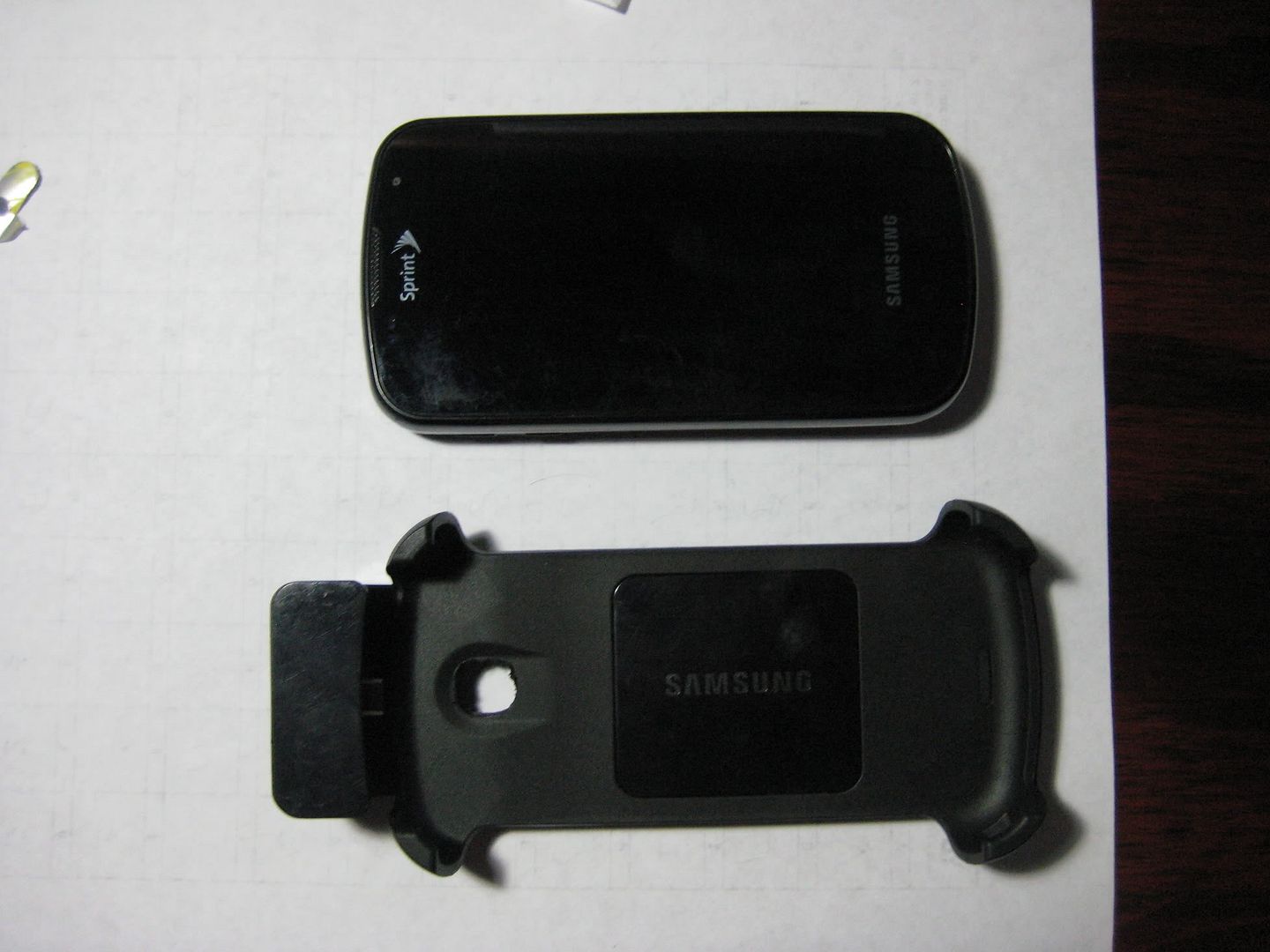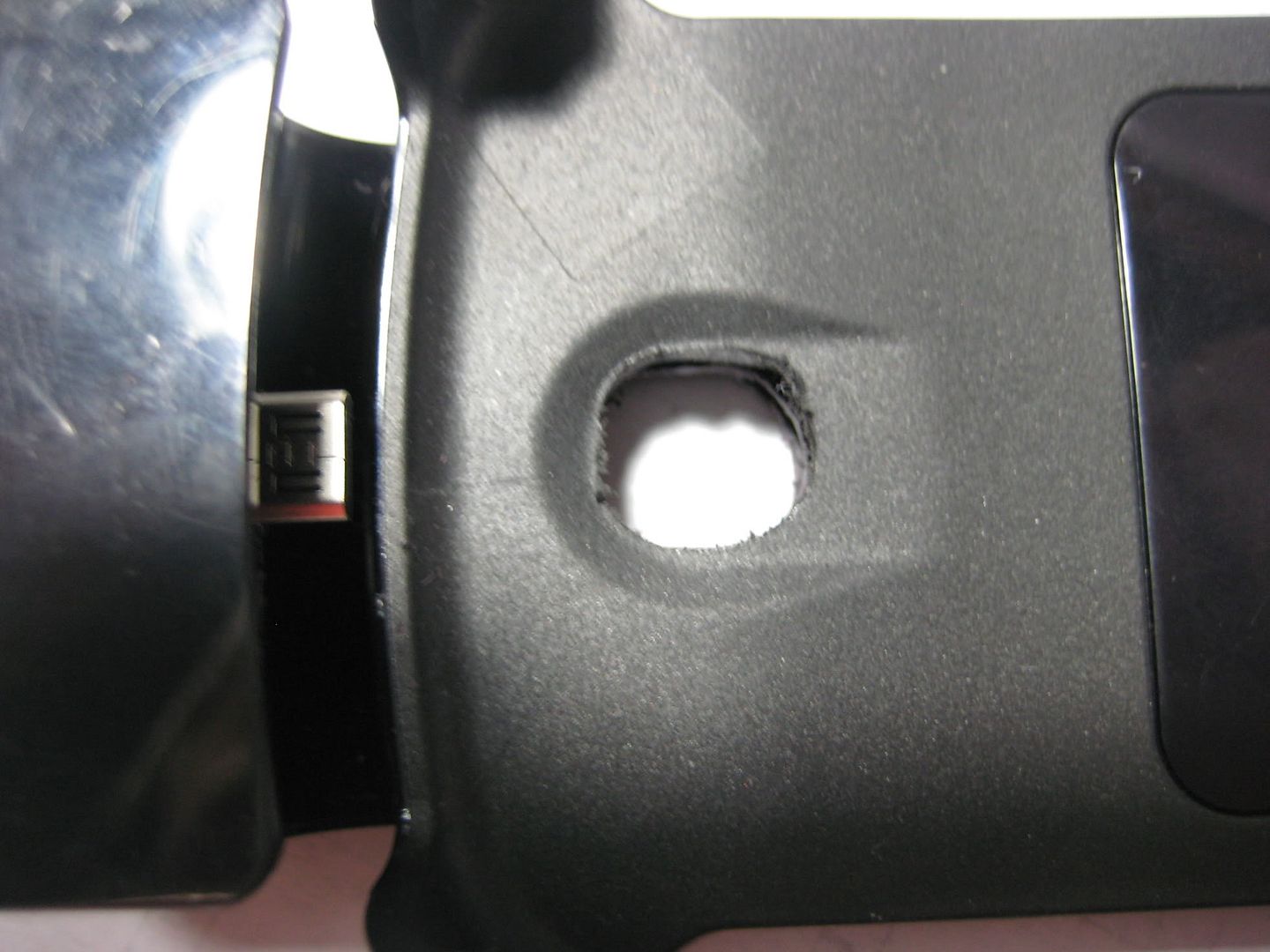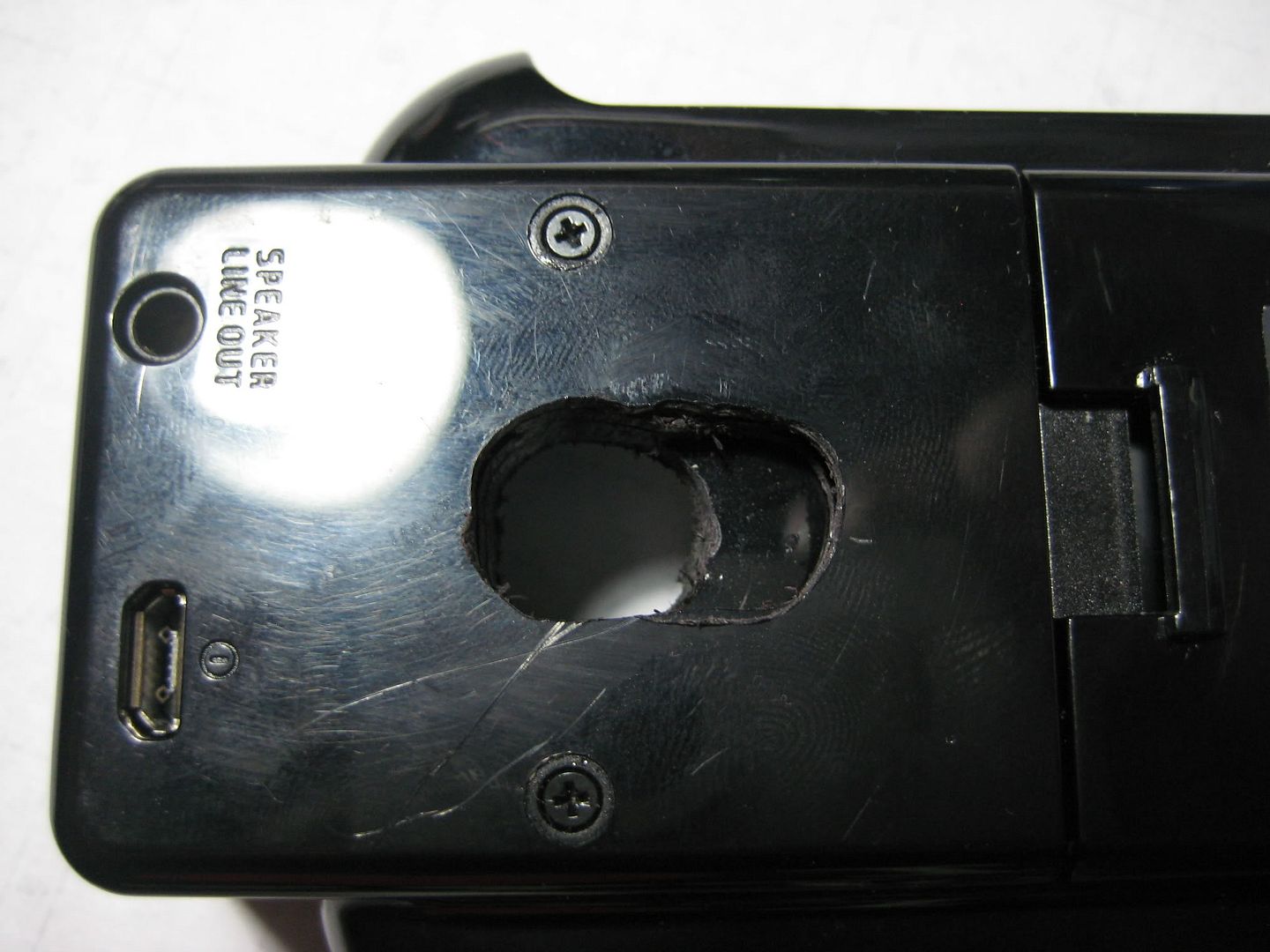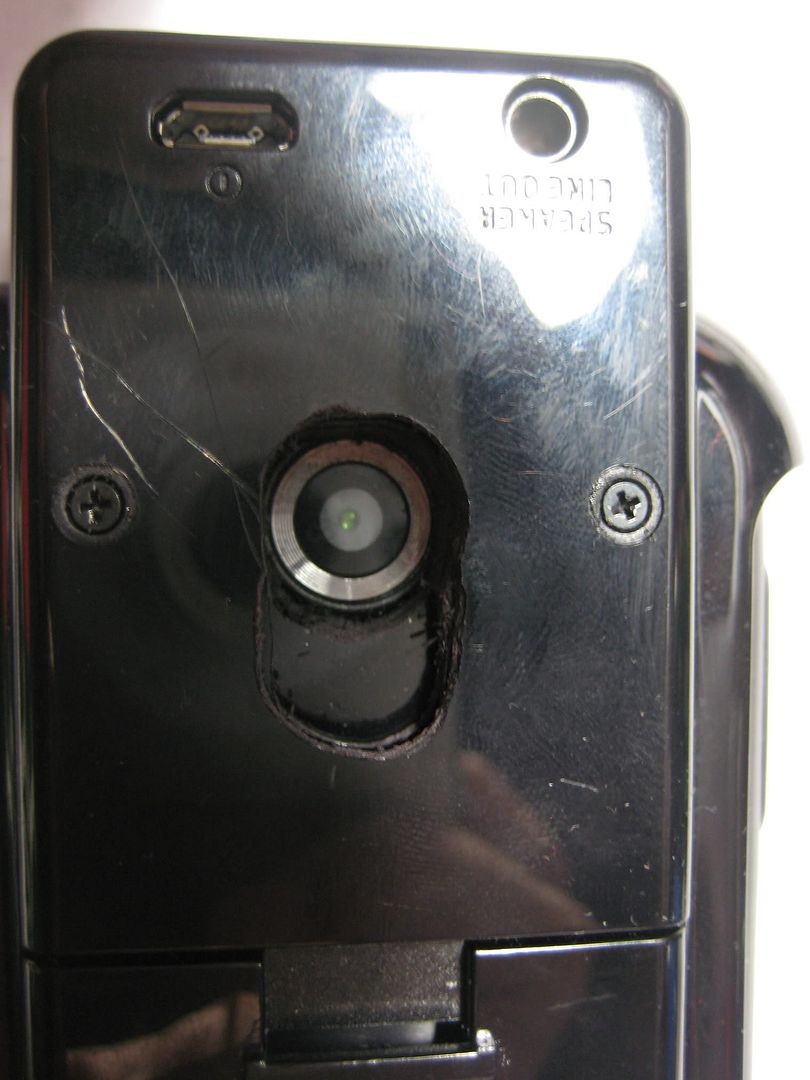 Just grabbed a drill bit and went all the way through. There aren't any electronics anywhere near that hole. The USB board is actually located the "foot" of the L-shape. What
is
located there, however, is a little plastic spring which gives the moving piece tension. When you move the USB connector back and fourth, you get that "clicking" force? You'll destroy that while drilling--which is fine. The friction from the USB male end and the USB female in the phone is sufficient to keep the device connected, even during hard cornering.
But, I do have a problem still. The OEM Dock vibrates like mad while I'm driving. Anyone have ideas how to stop the vibration? It looks like Michael J. Fox is holding onto my phone while I drive.