Collapse!
features a variety of game types-in-one. Although the main concept of the game applies to all game modes, the variety of game modes adds that twist to fit whatever possible style you're into. The concept is to click and get rid of any 3 or more connecting blocks of identical color.
Modes featured in this online classic include: Classic, Strategy, Puzzle, Relapse, Panic Attack, Continuous, and Countdown.
I wont go in depth with explaining the game modes because each game modes title hints what each game mode is like.
I've played the Collapse series since it's earlier version releases for PC, back with Windows 2000. I gotta say that although the game really hasn't changed too much, I still have fun with this title. Some added features from old releases I use to play would be the few extra game mode options, a sprite that includes outfits, boss battles, and a nicely polished, somewhat interactive quest map.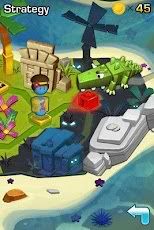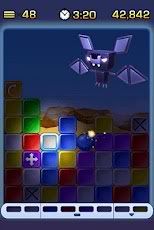 The game is by far worth more than its $0.99 price mark, but not by much. This game is not a must have, but if you find you're the type of person that falls for Puzzle games, and loves a game packed with many features, I guarantee you will enjoy this one.
I'm rating this one a 4/5, a nice addition to your app/game collection for sure.
Collapse!
Download Link ($0.99):
https://play.google.com/store/apps/details?id=com.realarcade.CL4
Android1993