Description
Light Racer 3D is a 3D version of the popular Light Racer game from the movie Tron. It's understandable that adding a 3D element to Light Racer could easily ruin the game, but in this case, it's done very well. It also includes additional styles of game play, and even wireless multiplayer mode.
Features
Great Game Play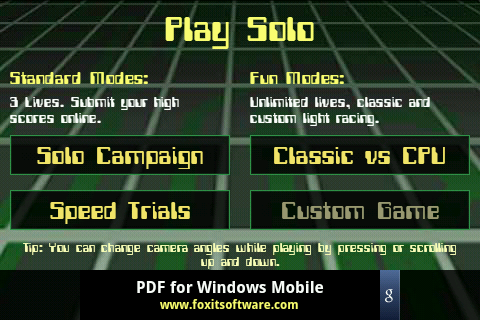 Light Racer 3D utilizes the Android platform very well, allowing you to use either the touch screen or trackpad to control your racer. The 3D aspect brings a fun new perspective to the game.
The action starts off fairly slow, but after the first few stages, things pick up considerably. Computer opponents offer an OK challenge, but they are far from perfect. Around level 25, the computer starts to struggle and doesn't last particularly long, but at those speeds, neither will you.
Multiplayer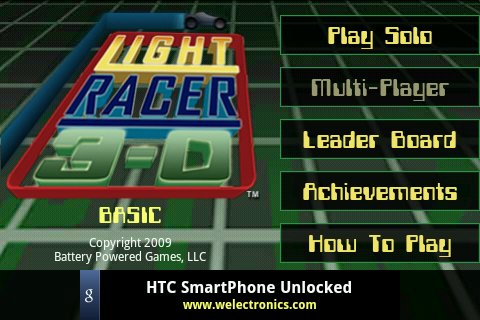 Multiplayer is an excellent concept, but it's not quite as multiplayer as you might expect. Online play is not offered; Multiplayer mode is intended only for Wifi based play. Still, Wifi play is exciting and responsive, and lag does not appear to be an issue.
3D Graphics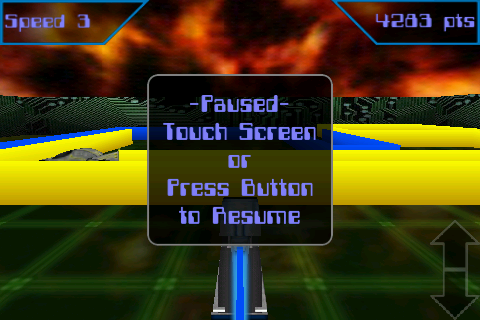 The 3D graphics are fun, but they aren't all that spectacular. The lightcycles look a little cheesy, and the environments are a bit plain; nonetheless, the game runs well even on lower end devices, and has settings to adjust (although only slightly) the level of graphics quality.
Overview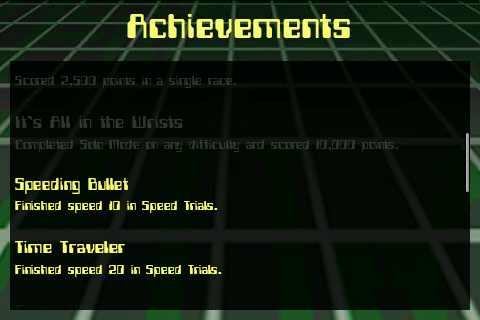 Pros
Fun 3D game play
Lots of game modes for dynamic play
Multiplayer mode for friends
Achievements to keep game paly rewarding
Cons
Heavy battery drain
Multiplayer is misleading (Wifi only)
Computer opponents can be "dumb"
Breakdown