As mention in my
Keyboard Folio
review, the Keyboard Folio is so flexible due to its open (on the side) design, that the plastic flap that holds the tablet in place can either be resting on the keyboards touch/mouse buttons or fall totally off the keyboard itself. This can possibly cause the keys to touch the tablets display and or result in scratching the screen. The same can be said of the optical cursor button touch possibly scratching the screen.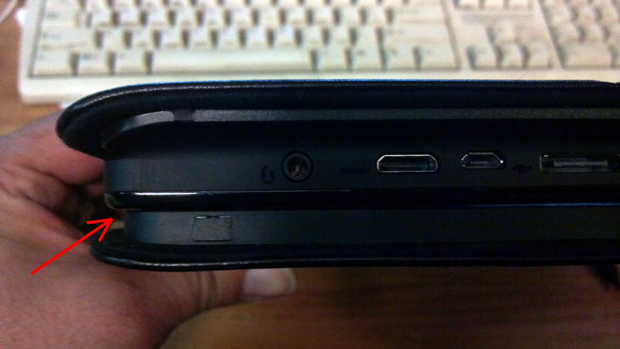 So I figure I do a minor modification to the folio by adding some tiny pads.
This should prevent the keys or optical cursor to touch the display even if the holding flap falls off its recommended position.
I originally wanted to use a felt pad such as the one on the left, but they are way too big and the wrong color. I did manage to find a 3M product that I had laying around and I am sure you can find it at any home improvement store.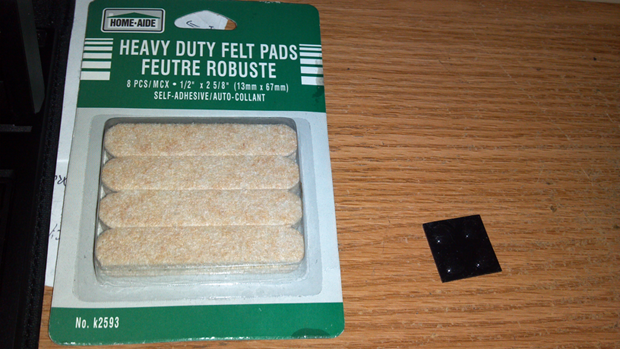 here is a close up of that 3M bump stick on.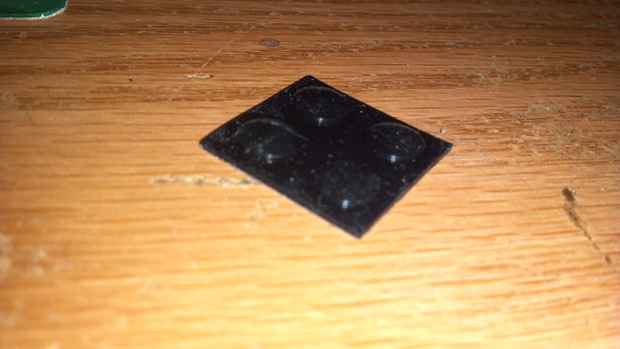 I cut up the stick on into 4 separate parts.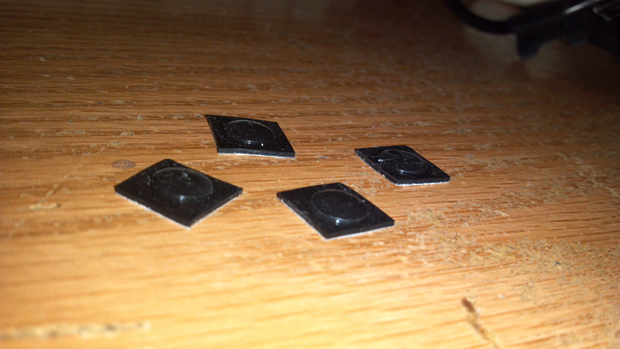 I then placed tow of them on the keyboard at each end. (I could use all four on each end but I found that two were sufficient.) Upon reflection, I should have cut the bumps in a more circular shape instead of having them so square.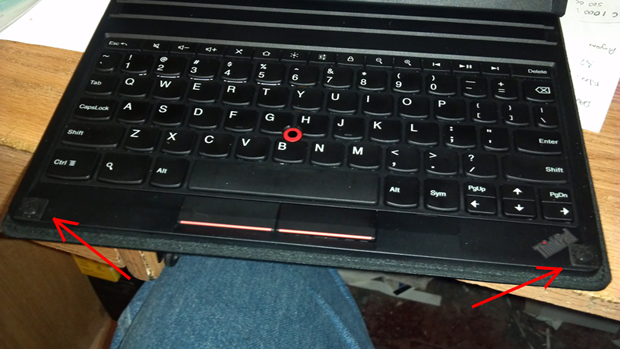 Now regardless if the plastic flap falls off its designated resting place on the keyboard, the rubber bumps/felt pads prevent the tablets display to touch the keys or the optical cursor.
One side view.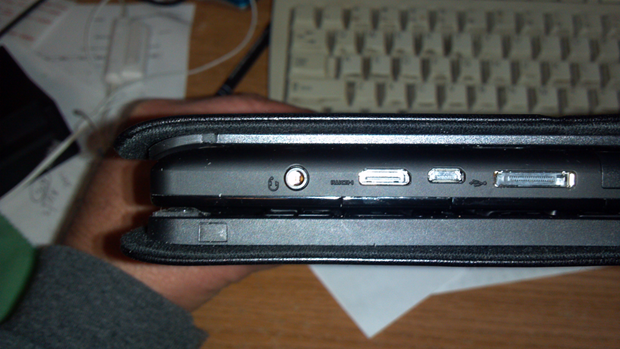 Top landscaped view.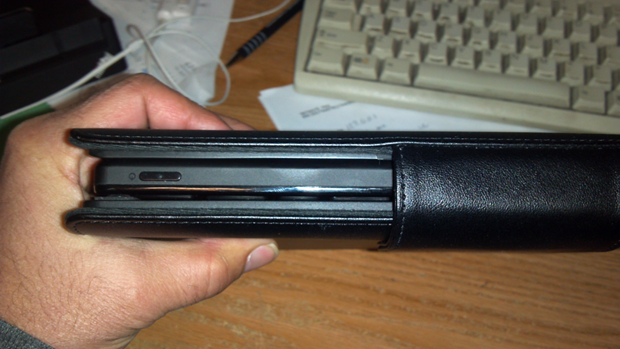 __________________
Members, want to make this place better, just
ask
the staff. Remember, the "No' is always there, you are just looking for the "Yes". and please
read the guidelines,
otherwise you may end up in
Banlandia
.
Google +
and
twitter
user.
Click below for image/list of devices...