I'm back! With pictures as well.
All * indicate more detail below post.
So first off, the box is pretty nifty. It's stout, stiff, and big. Leather for handle and snap close back. Kinda like it's intended to keep the headphones in, on top of the case they come in, inside the box. Overall, a decent amount of thought put into the box. Not that it matters, but if you collect stuff like this it looks nifty.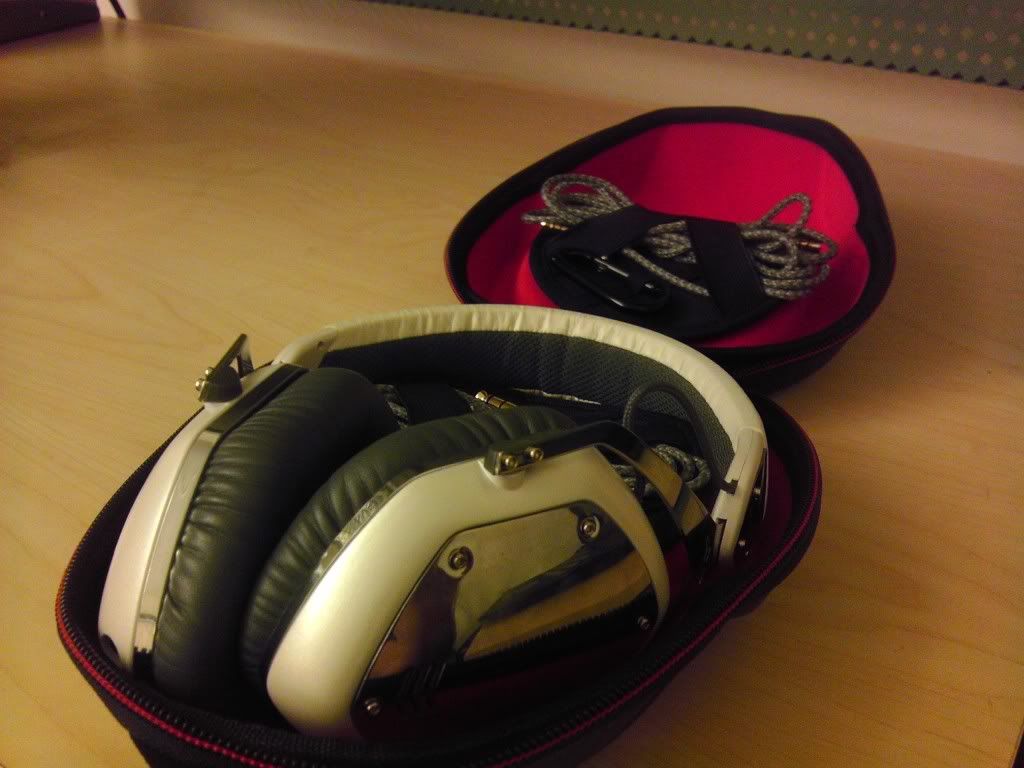 That's the other case/box the actual headphones come in. It's relatively firm and hard, but it's just foam. Really, really high density foam wrapped in some thin plastic to further stiffen it and keep the shape. That itself is wrapped in a thin rubber type of something or other. It should hold for awhile, not sure how long. No doubts about it, however.
This here shows what's IN the case, with the headphones. It includes a 6.3mm jack adapter (just plug the 3.5mm into it, and there ya go), and 2 different connector cables. One is just a standard, braided auxiliary cable, with their own 45 degree jack that plugs into whatever you're listening too. The other one, is one that has an inline audio control/mic in it. Works on my Evo3D, as far as pausing and playing music, but volume control is non-existent. Not at all an issue for me, personally, but whatever. It works fine in an iPhone though, which is what that was made for, so it does work.
Aside from a cleaning cloth (the metal on the cups and band are fingerprint magnets, big time), that's all it comes with. Needs no batteries (unlike the Dr. Dre beats), and the sound is, from my standpoint, exactly the same as them (not the $500 pairs, but the other ones on the same price point). I'm no certified audiophile, however, so take that as you will. They're also surprisingly light for metal and heavy plastic construction. Definitely no creaks, super sturdy. The leather on the headband is a nice touch as well. I would feel more than comfortable if these hit the deck from 6ft.
They're also really comfortable! I mentioned that they're light, and that plays a decent part of the comfort factor, I think. I know having light headphones isn't the only part of it (I've worn my friends pair of older ones, they're about a full pound, never hurts my ears). The cushion around the ears is just to die for. It's super plush, yet first and re-assertive. Supports your ears inside very well (with plenty of room in them), and are very form fitting to your head (my head, at least). My room mate also commented when he tried them on as to how comfortable they were. I'm very impressed with that.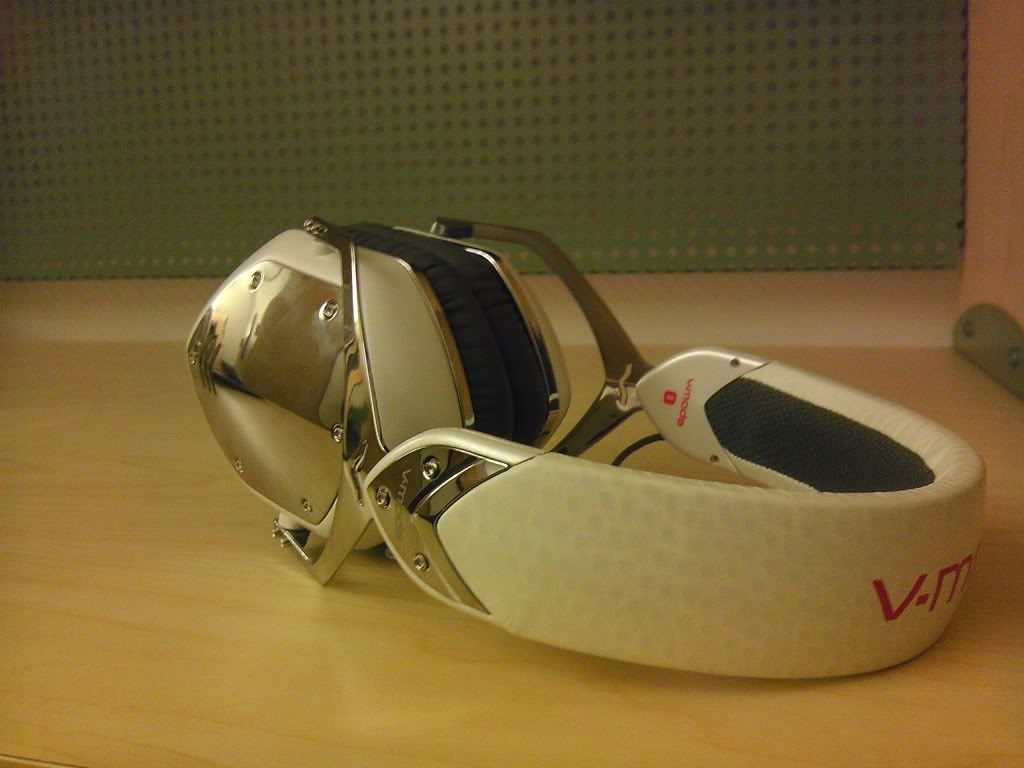 As for the actual sound/performance of these, I have actually no complaints. They sound perfectly clear, there is no distortion that I can pick up, even maxed out through my computer (WinAMP, EQ etc. on). There is plenty of bass, and it's not boggy or muddy sounding either; nice & crisp, clear, resounding thuds. Fidelity is just something I can't get enough of with these. Everything comes through clear, even maxing out the volume. They get plenty loud for my taste, but not as loud as my other (now broken D: ) USB computer headphones. I expected as much with them not having extra juice like the Beats have with the AA batteries. For ~$200* though, I can't say that you can wrong with these if that's your price range and you're looking for headphones.
This is, keep in mind, with less than 1 day ownership so far. Only a few couple of hours worth of playtime so far.
Overall:
-They feel awesome while you're wearing them, they have excellent build quality (ESPECIALLY compared to the beats, makes them feel like toys).
-The price is a bit high, but you are FOR SURE getting what you pay for. All the money is well worth spent on these, from my opinion of course.
-The sound quality is what you would expect from this price range. It's not going to edge out some of the ~$800 pairs (that I've only been able to wear for at most 15 minutes at my friends house back home. =( Those are to die for), but it is FAR from sub-par. You might even say, it's excellent!
-If you're looking for some that aren't specifically USB headphones, I would recommend these so far.
I will continue to post on these as I keep wearing them and breaking them in.
*I got these on a shell shocker deal from newegg for a TON less than $200. Only paid $80. With free shipping. If you can find these for less than $120 or even $120 brand new, get them as fast as humanly possible (assuming you want them, lol).