This is a review of iOttie Easy Smart Tap Car and Desk mount for Nexus 7:
iOttie Easy Smart Tap iPad Mini Car & Desk Mount
I know what everyone going to say, "title on website says iPad mini". I guess anything with "i" is a popular search keyword, but this particular Car/Desk mount is universal and intended to fit any tablet 5" to 5.5" wide. I was very impressed with iOttie car mount for Note 2, and decided to test their new mount for smaller tablets. The design itself consists of 3 main parts: base mount with a super strong gel base suction cup, extendable arm connecting base to the main mounting frame, and the frame which has two one-touch trigger buttons for a truly one hand operation. The gel base suction cup has one of the strongest sticky pads I have ever seen. It will stick to most of the surfaces, either in horizontal, vertical, or upside down positions, and will hold to it with it's dear life. Doesn't matter if its a smooth or textured surface - it will hold on to it. As you can see from my pictures, it wasn't as tricky mounting it on the flat top surface, but it was very impressive how it sits upside on the kitchen island, and especially impressive how I was able to mount it sideways on to a textured surface above glove box in my car. I was able to do that before with iOttie mount for Note 2, but in this case we are talking about heavier mount and heavier tablet all together. Even after multiple uses, all you have to do is to rinse and air dry the sticky pad under the water to restore it's original adhesion.
But it's not just a suction cup that holds everything together. Extendable arm/elbow is a bridge between suction cup and a mounting frame. You actually have a flexibility to have this arm connected in two ways so you have less footprint while on the desk, and longer extension while in the car. In addition to adjusting the angle, you also have a separate side knob to extend it's reach going to a mounting tab which connects to the main frame. The mounting tab connects to the frame with a sturdy 3 latches and comes with an additional stopper for extra security. The joint connection between the arm and the frame has yet another adjusting knob for a further angle fine-tuning. Placing a tablet into the frame (has to be open prior to that) is very easy since pushing on trigger buttons will automatically lock the top part of the frame thus placing your tablet into a very secure grip.
The whole mounting system is made out of a solid high quality plastic material with a nice translucent finish. Every knob is finger friendly, and also nuts and bolts are made out of metal rather some flimsy plastic. Easy Tap mechanism is very robust. Basically you only need one hand to place your tablet into the frame, and then later pull the top grip to take the tablet out. This mount is definitely worth considering if you are looking for an easy and secure mounting of your Nexus 7 either at home or in a car, but you have to be aware of one shortfall where you will have to use a tablet either without a case or with a slim type of the case. Unfortunately bottom shelf part of the frame has a narrow opening to fit the tablet with a thicker case.
Here are the pictures: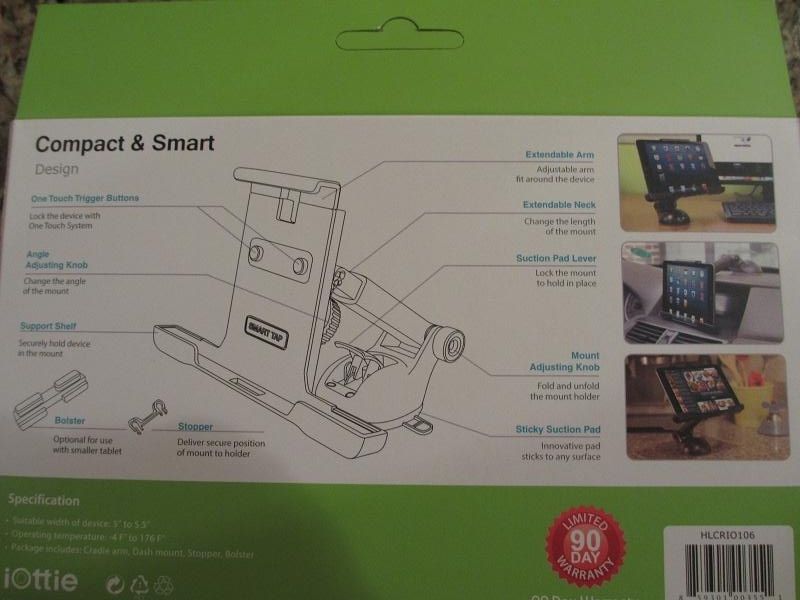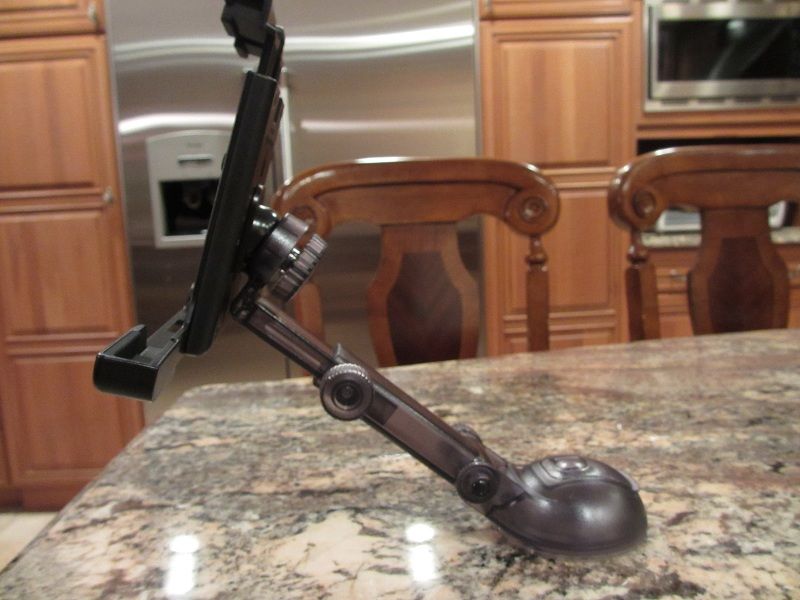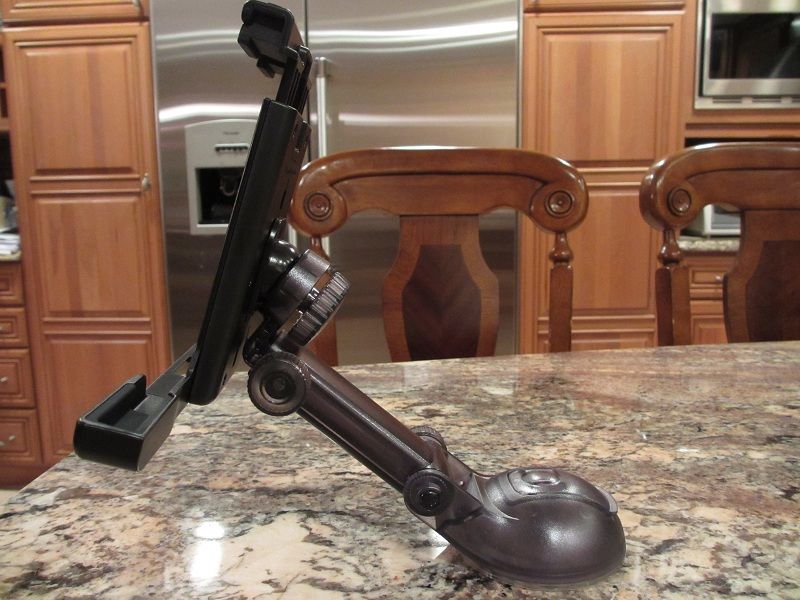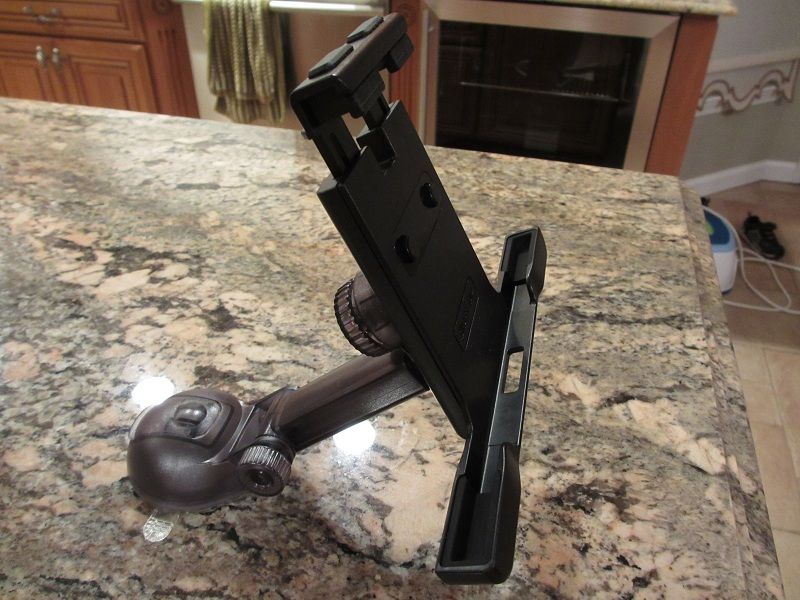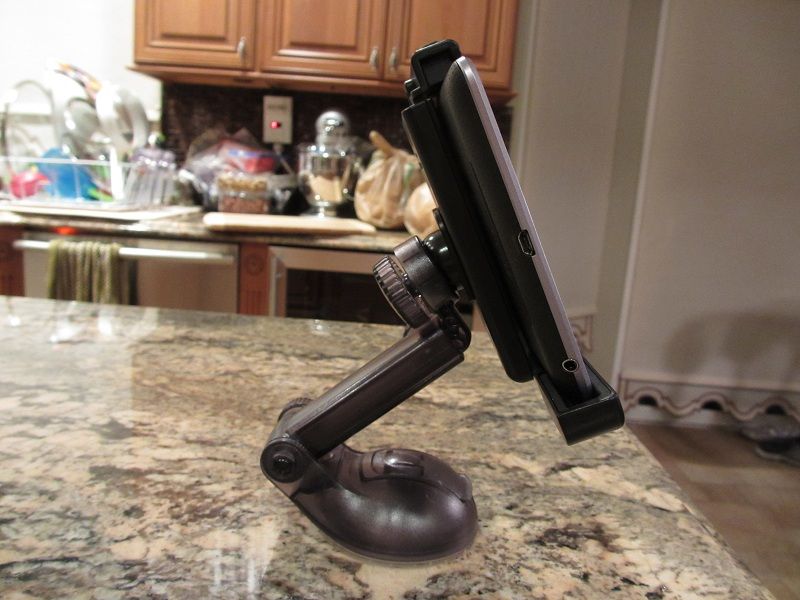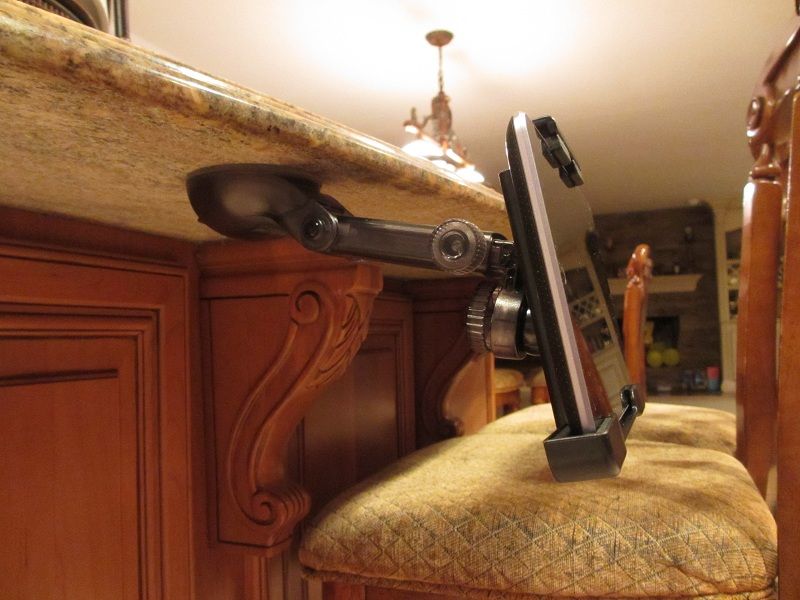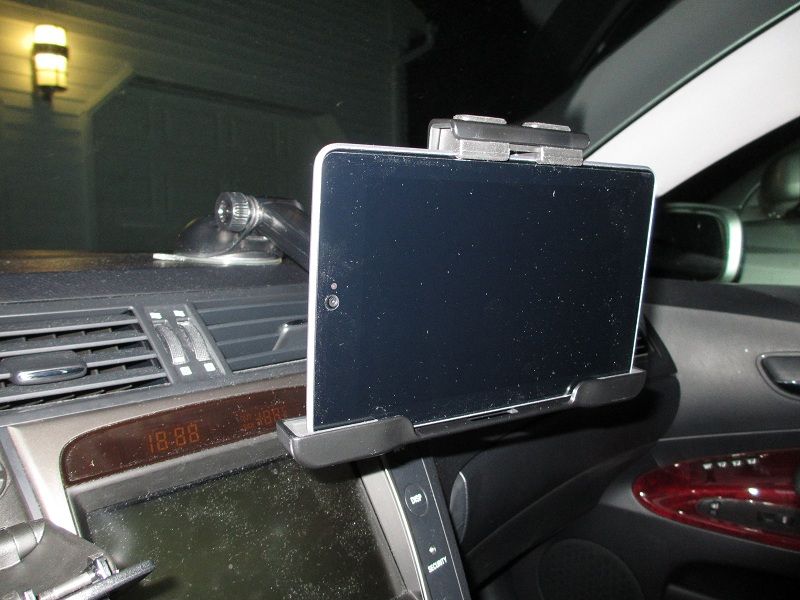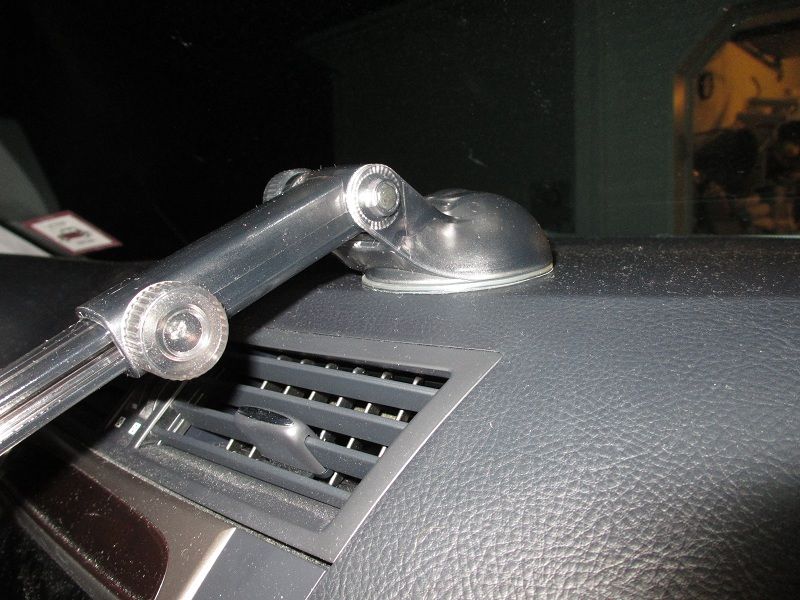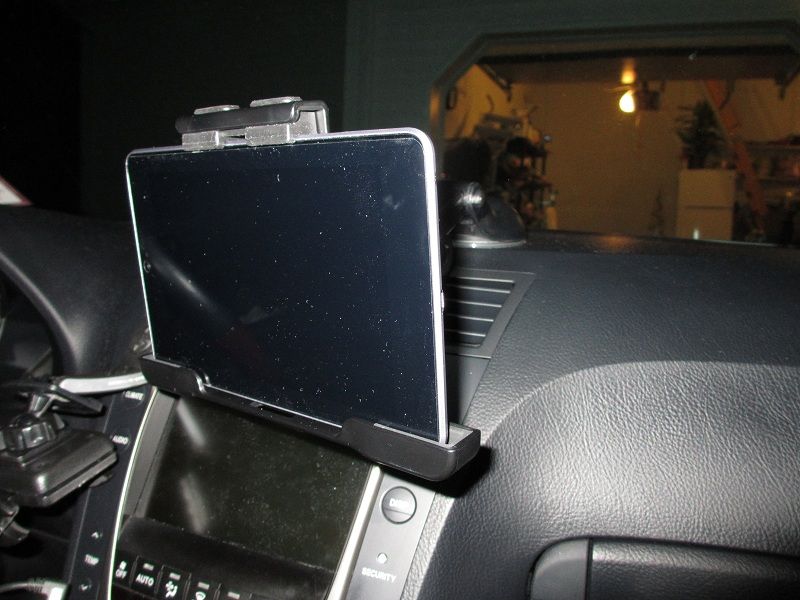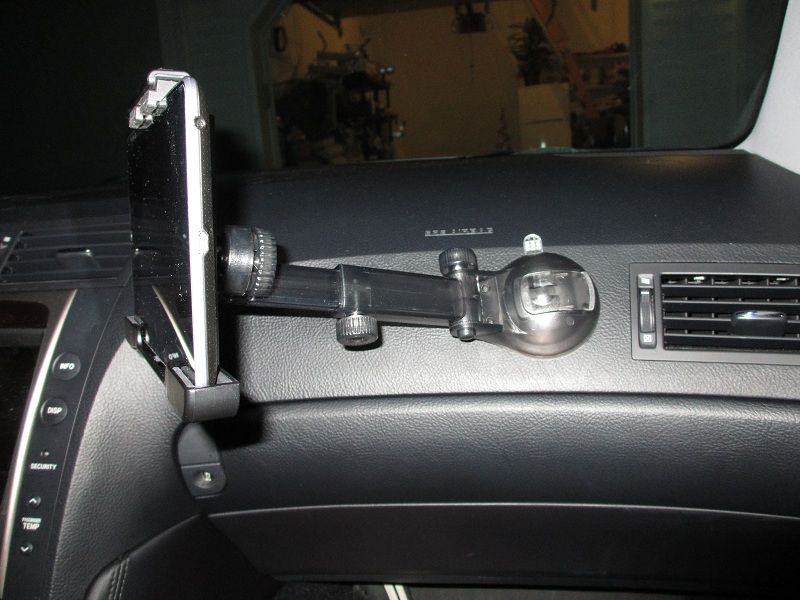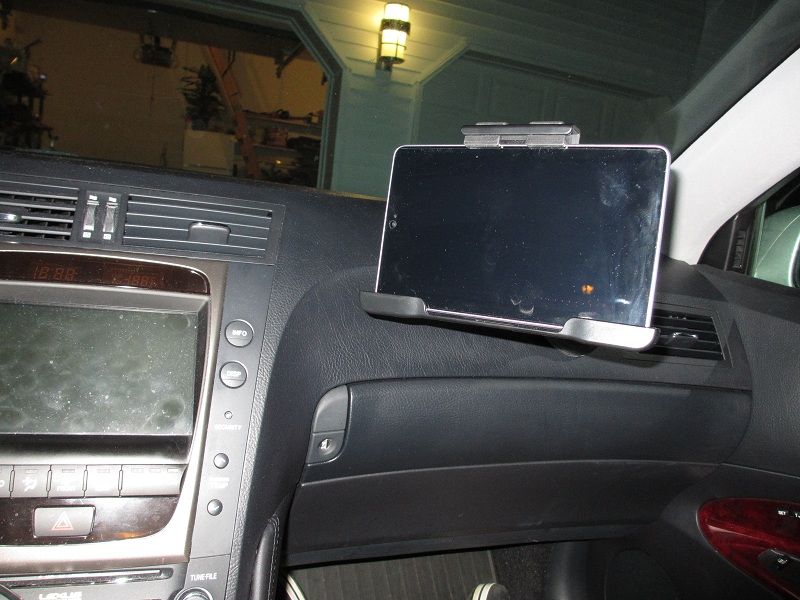 __________________
If you find my post helpful, please hit
Thanks!
Complete List
of all smartphone and tablet Accessory and Gadget REVIEWS by
Twister
=>
HERE
~~~~~~~~~~~~~~~~~~~~~~~~~~~~~~~~~~~~~~~~~~~~~~~~~~ ~~~~~~~~~~~~