This is a review of Crazy Horse Pattern PU Leather Case for Nexus 7 (2013) tablet.
7 Tablet PC Crazy Horse Pattern PU Leather Case Cover for Google Nexus 7 II Brown & Coffee - Tmart.com
When it comes to Folio type book cover cases for Nexus 7 (2013), most of them look very similar in terms of the design. As a matter of fact, there are only a few designs available under different re-branded names. Nothing wrong with that, but sometime you want to stand out from a crowd with something more original. Thats why I was very excited when I discovered Tmart.com carries a new line of PU Leather cases under "Crazy Horse" brand name. What makes them standout is an original bi-color pattern leather finish (feels like a quality PU leather, not some cheap stuff), a perfect and secure fitment, and a number of features I consider as the best of other cases. Let's take a closer look.
Sent out from their HK warehouse by China Post it took only 8 days to arrive to NJ. It came in a basic plastic bag, nothing too excited. The whole excitement starts when you take it out of the bag. First of all, I was very pleased there was no smell you would expect from these kind of PU leather cases. Next the visual analysis shows you a decent quality workmanship with a neat stitching and pleasant to a touch synthetic leather material. Once you open the magnetic latch/flap, you are greeted with a left cover side with 4 credit size pockets where the bottom one has a clear window, appropriate for a driver license, and another big pocket located behind these smaller pockets. Another pleasant surprise was to find an elastic band handle with a leather top accent, very convenient when you holding you case/tablet folded with one hand. I just wish they would have an additional elastic band like in other cases where you can secure the case folded when flipped backward for use with this handle. It's still usable, just have to adjust the hold.
Moving to the main part of the case that holds the tablet, it has a very secure tight fitting frame with a cleverly designed velcro flip to keep it from sliding out. You will find a perfect cutout for the front camera and even lower notification led, as well as side and top/bottom cutouts for all the ports and control buttons. The same with a camera opening on the back, perfectly aligned! Furthermore, it has a smart feature to enable auto-wake/sleep as you open and close the cover. In addition, it has a kickstand functionality to prop up your tablet in landscape position for watching the movie or YT videos, etc.
Overall, I found this Crazy Horse case to be "crazy" cool! It feels like the best of every other folio case in one super value package for $11 plus change. It can definitely substitute your wallet with available pockets, serve as a kickstand to watch movies and videos, protect your case from basic everyday use, and also hide your tablet while looking like a real book cover or a daily planner. Definitely gets my recommendation.
Here are the pictures.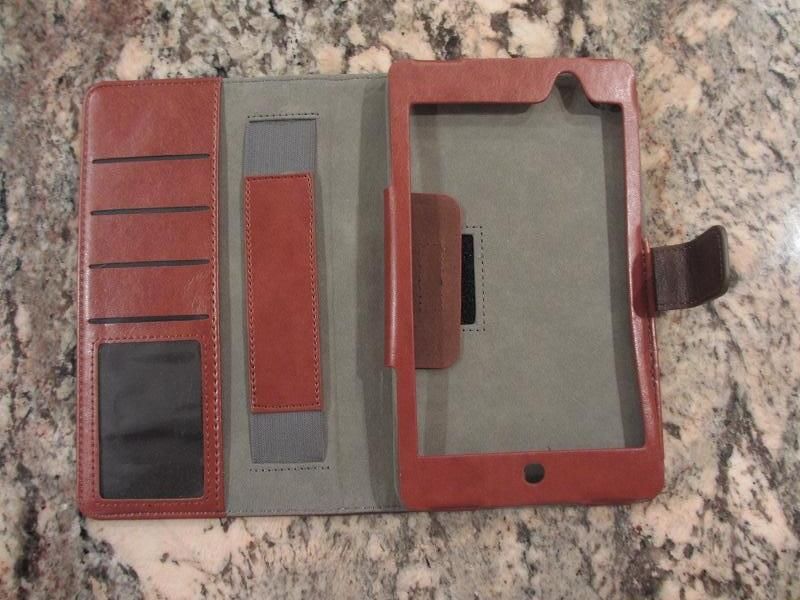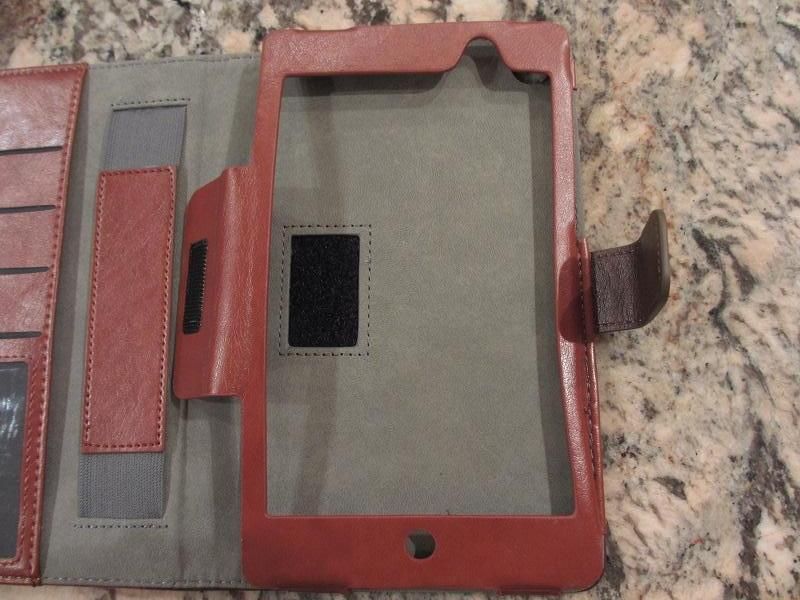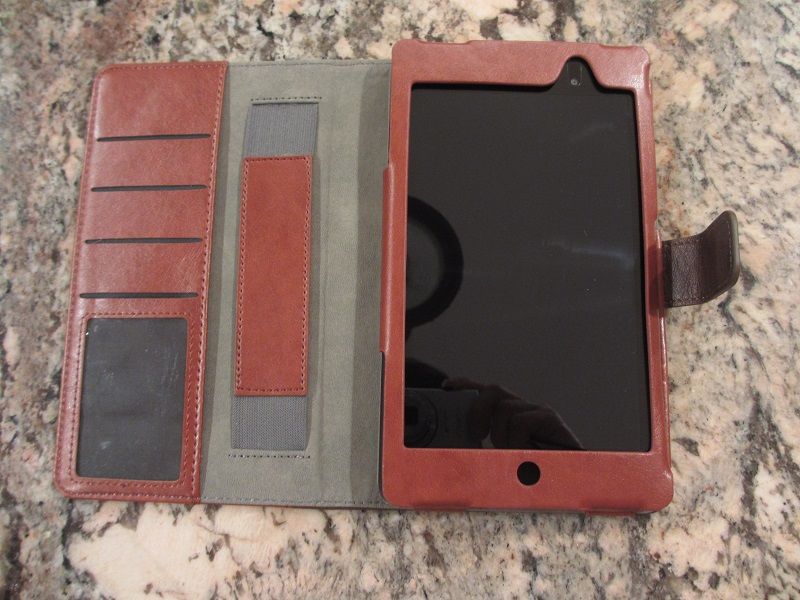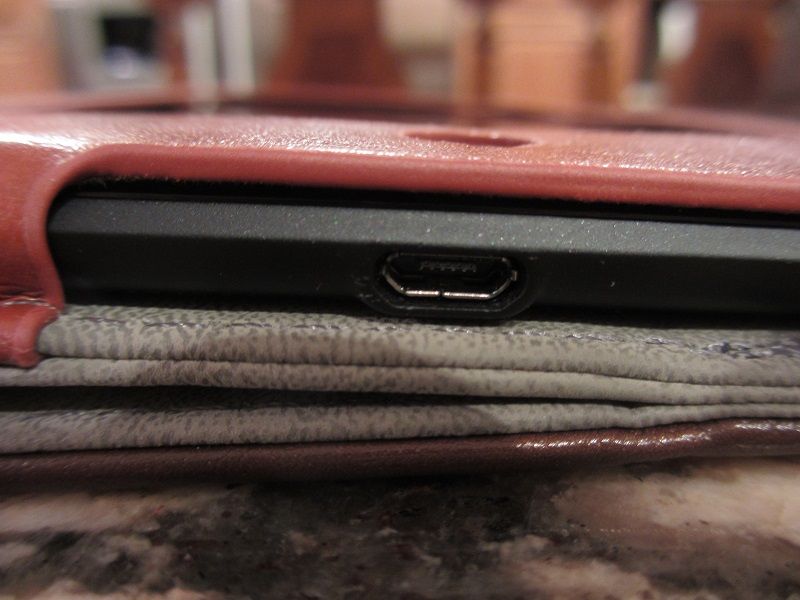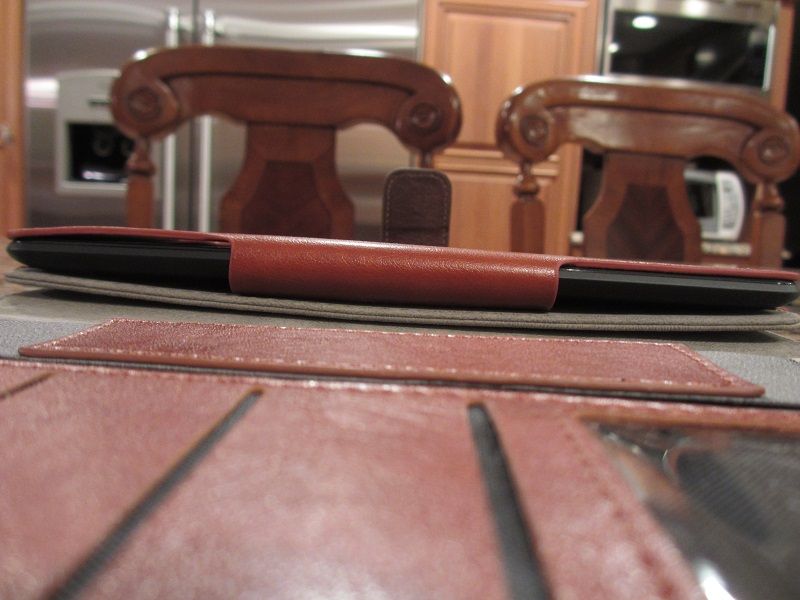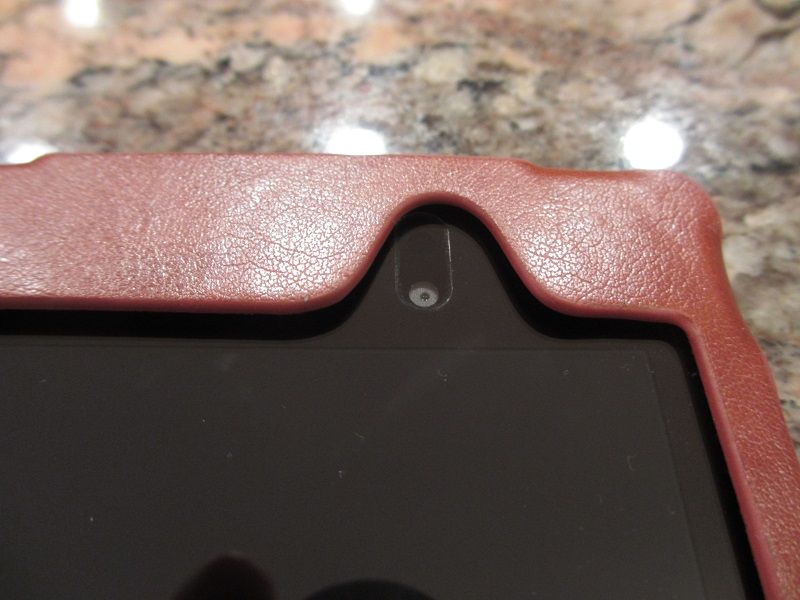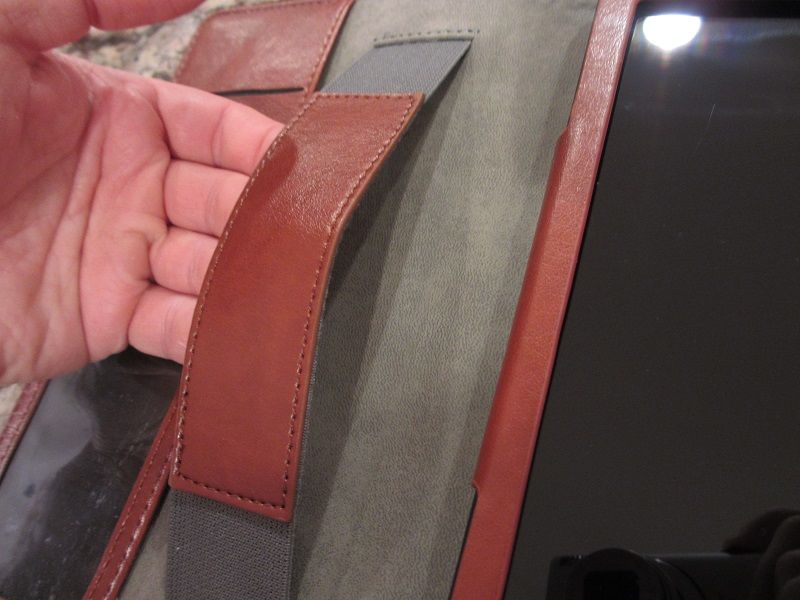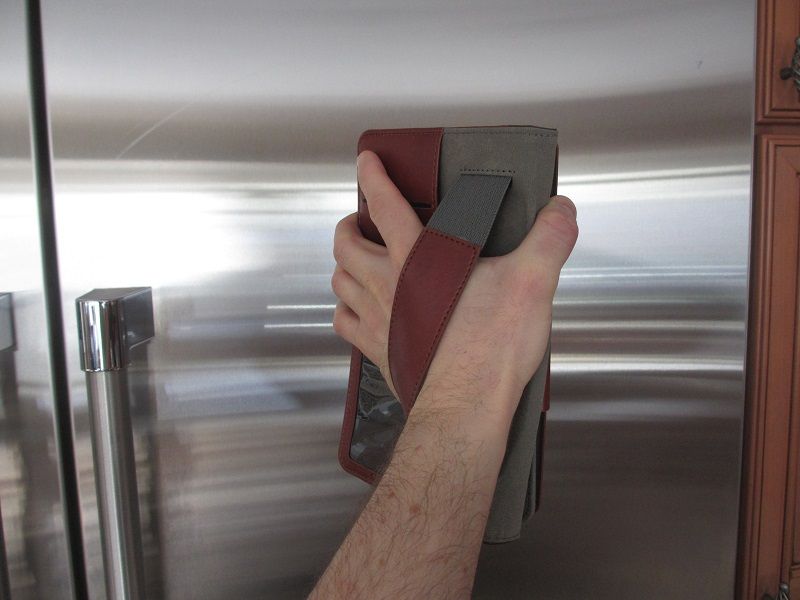 __________________
If you find my post helpful, please hit
Thanks!
Complete List
of all smartphone and tablet Accessory and Gadget REVIEWS by
Twister
=>
HERE
~~~~~~~~~~~~~~~~~~~~~~~~~~~~~~~~~~~~~~~~~~~~~~~~~~ ~~~~~~~~~~~~