Dreamkilla's Theme
and Android Creative Syndicate
brings H. R. Giger to the NS4G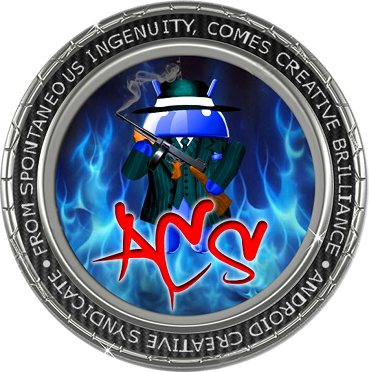 There are quite a few firsts here so let me lay it all out for you. First and foremost, this theme is the product of a new collaboration between Dreamsforgotten and zhKilla, from ACS. DreamKilla themes isn't over here, this is merely the first in a line of themes to change the theme game up! Be looking forward to our releases!
Now, what is H. R. Giger. Hans Rudolf "Ruedi" Giger happens to be a hero of mine since I was a child. He is a artist, sculpturer, and dreamer. Giger started off airbrusing dreamscapes and morbid scenes then later moved on to using paints and sculpting bringing his work together in 3d. His design featured in a book he presented in the 70's named Necronomicon spearheaded his fame and let to his creation of the first film Alien directed by Ridley Scott. This of course led to a future of many alien movies and branched off to the alien vs. predator series as well earning him an oscar. Ever since I started theming cell phones (back in the blackberry/LG VU days on At&t) I have been dying to see his work presented as a full on theme. Now I give you my wish:
Click Here For H. R. Giger Wiki:
Credits:
The ACS Team
K0nane for help with Edify Code
MysteryEmotionz for discovering the error in the zip (Good eyes on that one)
Shabby Penguin, for putting heads together in the IRC with our new toy
and can't thank enough
ZH Killa for all the hard work he put with me in making it
**** This is a theme you just gotta flash to appreciate all that went into it.
Basics:
AOSP LockScreen optional and very detailed
Transition Animations
Just about every pic in framework
Soon to come improvements:
Blue signal bar instead of green
Theme apps
Open for suggestions
Download Links:
Stock GRJ22 Rom
http://goo.gl/nWgGe
Zip full of wallpapers and icons:
http://www.holylivingfuck.com/ACS/NS4G/Themes/Previews/gigerwp.zip
ADW /EX Theme Addon
http://goo.gl/Xv3tn
status bar expanded mod alien picture background
http://goo.gl/qODUH
*warning system ui.apk is a tricky s.o.b. So definitely nandroid before repeat before you flash this!
This is an actual apk, place on SD Card and install then choose this theme inside of ADW for launcher and homescreens to show the proper icons.
Please feel free to click the thanks button below
:
Follow Me:
Twitter @Dreamsforgott3n
Facebook
Follow Me:
Twitter @ZHkilla