SOLD
CarsnGadgets 12.08.12
Asus Eee Pad Transformer TF101 16GB - £200 for Forum Members! UK only, £7 recorded delivery. (or bid on Ebay.)
http://www.ebay.co.uk/itm/ASUS-Eee-Pad-Transformer-TF101-16GB-Wi-Fi-10-1in-Espresso-/200805551620?pt=UK_iPad_Tablets_eReaders&hash=item 2ec0f18e04#ht_553wt_1152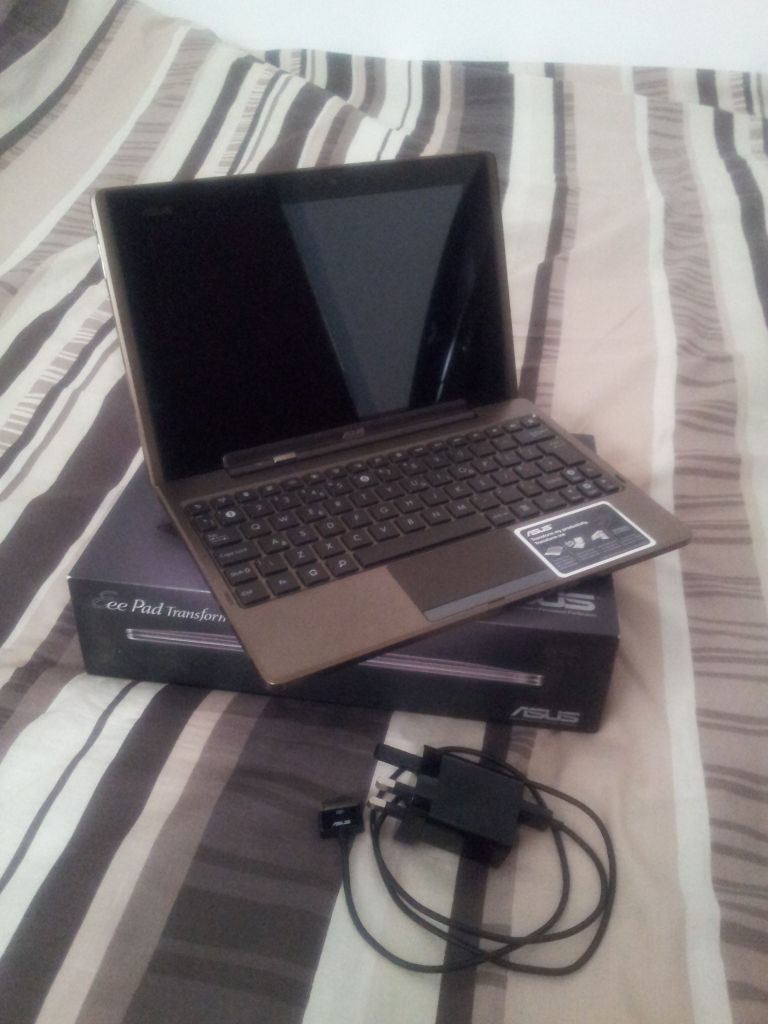 This Asus Eee Pad Transformer TF101 16GB is in near perfect condition, no
scratches, scuffs or dead pixels and comes with the original box and charger
etc. It has been updated to the latest available version of the Android
Firmware 4.0.3 (Ice cream Sandwich). It was bought on the 1st day after
release in the UK and is a B40 with B40 dock. It has never been rooted.
You will be very happy with this tablet. :0)
It features:
2x USB 2 ports, (for mice, usb drives, HDDs Game pads etc.)
1x Mini HDMI with TV out
Micros SD card slot
Full size SD card slot
WiFi
Bluetooth
Gorilla Glass Screen
(Like all B40 serial number Transformers it does have the battery drain issue
when docked. It's a well known issue that Asus has acknowledged.
The battery easily lasts 2 days with medium usage, longer when docked and
has never been drained past 25 percent! When docked the dock automatically
recharges the tablet as designed, the early build B40 and B50 docks will continue to
try to charge the tablet even if it is full. This will not damage the tablet as it has
built in safety circuits, but It does mean the dock battery life
is less that in the later B60 B70 models though. I have never found it to be a
problem worth returning it for though and keep the tablet un docked when not
in use.)
I am selling this as I have just upgraded to the Nexus 7 from Google and
haven't used the Transformer since I bought the Nexus 7.
IMPORTANT THIS IS SOLD WITH NO WARRANTY FROM ME, NO TECHNICAL SUPPORT AND ABSOLUTELY NO RETURNS.
SOLD