Just though I'd start this for anybody who has recommendations on exactly which cases, screen protectors, etc to use. I'm going to list what I'm currently using along with some links and why I do or don't like them.
I'm currently using the D3O Band/Case at the moment, I really like this case, I like the looks of it, I like the feel of it, it's smooth, yet not slippery smooth, but it's not so rubbery that it picks up dust and everything else everywhere you put it. It also has a clear plastic back you can put on or take off, whatever you prefer to protect the back of your phone from scratching.
What I don't like about it is that the clear plastic back does scratch VERY easy, not a huge deal for me, but it doesn't look pretty after getting scratched up. Also, the button knobs on it are a little flawed, the volume buttons can sometimes press both volume up and down if you're not careful, so when you're turning the volume one way or another it may bounce back up or down as you're pressing it. Also, the power button can be a little hard to press at times, which can be good and bad at the same time. You're probably not going to accidentally turn your phone on, which is good, but if you have to hold it in to restart your phone for the 15 or so seconds, it can be difficult.
I'm using the Zagg screen protector, it has some pros and some cons, mostly probably personal preference, I do like it, but there are some things I don't like about it. It is definitely a whole lot better with smudges which is great, it does show finger prints at times, but there aren't smudges running across the screen anymore. It isn't perfectly flat and smooth, which I don't mind at all for the touch, but if there is any glare on the screen, the texture of the screen shows up pretty good. It is a little better with glare though. Overall I do like it, I don't know if I'd spend another $15 on another one, but I have seen some made for the iPhone that are glare and smudge proof, which is something I would definitely try if they made it for another phone of mine in the future. The MAIN reason I got this screen protector is for the smudging, I hated how badly my other protector smudged, so I had to try something else. I'm definitely happy with the smudge resistance of this one.
I'm also using the D3O Pouch/Belt Clip, the only reason I got this instead of another belt clip is because I was able to get it for like $7 on eBay and it's definitely authentic, I've compared it to the ones in the store and it's definitely 100% the same thing. It's a horizontal belt clip, it is tight at first if you're using the case that I have, but since it's leather it does loosen up and the phone fits really well now, I like it, it was definitely worth the $7. Before I bought this pouch, I was using some cheapy $5 belt clip and I had it for like a month and it was already starting to fall apart, this is built MUCH better.
A couple of items I have used are the original screen protector that literally came on the phone out of the box and the OTHER D3O case, it's a full black case, all Gel.
I simply cut the tabs on the screen protector, it did it's job, before I was done with it, it had 2-3 scratches on it that MAY have been on my phone's screen, so I'm happy I left it. REALLY bad with smudges, but it should at least protect your screen from scratches.
The black Gel D3O case I ended up bringing back, I really did like the look of it and it was a full all over case, not just a band around the outside, but since it was so rubbery, it picked up EVERYTHING, any dust in the area, any lint, everything, it was a pain. Seemed like it would be very good protection, but I couldn't handle my phone constantly having crap on it. Since it was Gel though, it wouldn't move from anywhere you put it, it wasn't going to slide off something or anything like that, it was good for that.
Here's the links to what I have protecting my phone (My D3O case, the Zagg screen protector, and I also have a D3O belt clip which I got off eBay for like $7 and it is genuine)
D3O Case/Band
- $30 in the store, $25 online but you have to pay shipping (Didn't have these available on eBay yet, I'm sure they do by now and they are probably a lot cheaper)
Zagg Screen Protector
- $15 plus like $3 shipping, if you use coupon code "ZAGG20" at checkout you will save 20%, which is basically like getting free shipping. Lol, for some reason it will NOT link directly to the Exhibit II screen protector, only to Zagg's site, if you simply go to the search box and type in Exhibit II, just click the screen protector option.
D3O Pouch/Belt Clip
- Here's the link to the eBay listing, if it's not there anymore I apologize, it's like $8 now, he doesn't ship it in the original box but it is definitely authentic. I have compared it to the ones at the T-Mobile store that they are selling for like $35, it's definitely the exact same thing. Great pouch for the price.
Also here's the link to the Gel D3O case in case anybody is interested in something like that, it was a decent case over all, just wasn't for me. It was like $25 at the store, $20 online plus shipping, again, probably cheaper on eBay as of now.
Gel D3O case
Also, here's the QR code on the back of the D3O box, you can scan and watch the videos of the guy chucking his phone against a wall and stuff with the case on it, lol.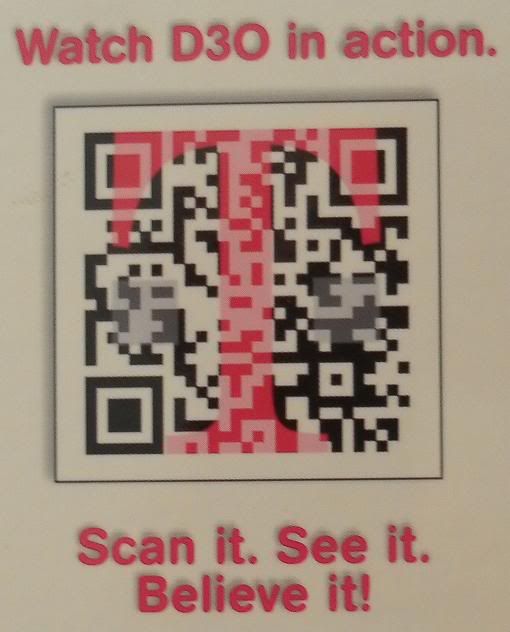 If you have any questions about anything, feel free to ask, I'll answer anything best I can. I'm sure there are much cheaper alternatives to everything I have listed, maybe even some better alternatives, if anybody else knows of any good alternatives, please list them. Hope this helps.