Yep, it's the same
iSmooth | Home
known for their screen protectors
At first I was very skeptical because they are listed for Apple products, both dual port chargers with 2.1A and 1A - typical for iPad and iPhone/iPod devices. While talking to Paul, the guy behind iSmooth, he mentioned about using it to charge his Note 2 without any issues.
I got both of them, and can report they work perfectly with our Note 2. I can use either 2A or 1A ports to charge GN2 while still have other port used by another device, either android or apple. So functionally it definitely works. Another thing I noticed, 2A port charges the phone pretty fast, and when I connected iPod Touch to 1A port, the charge rate seems to be relative the same which suggests they don't share load where with some other chargers both ports are forced to 1A.
The construction of both is very solid, these are not cheap plastic chargers. Wall charger actually has substantial weight which suggest quality electrical components. Both have white/black theme, works with my UAG Navigator lol!!! Wall charger has a blue light indicator while car charger has a glowing blue ring. I tried capturing everything in picture details below. One thing that makes it unique, wall charger has a release latch to remove the electric plug. Once you do that, you have symmetrical 2-pin universal plug you can find on a ton of your devices around the house, like laptop ac-adapter or printer plugs. I actually used one from my laptop ac-adapter (not included with wall charger, obviously), but still a neat idea for extension cord. if your electrical outlet far away. But in general, wall plug is very slim and should fit without obstruct any other device plugged next to it.
The only drawback, wall charger is sold out on Amazon and I have been told it will take a few months before its back in stock. Oh, also forgot to mention - both wall and car charger come with 10 year free replacement guarantee. That is insane confidence of the product quality.
Ok, so here are the pics: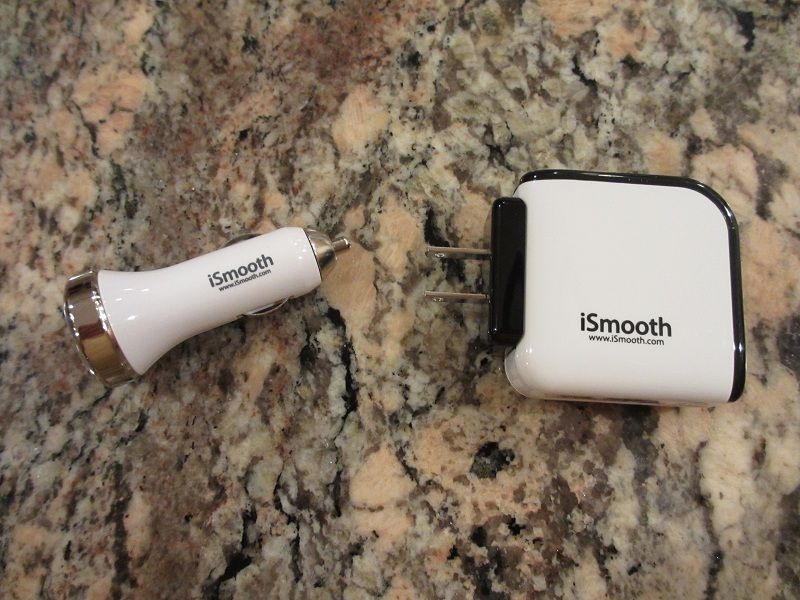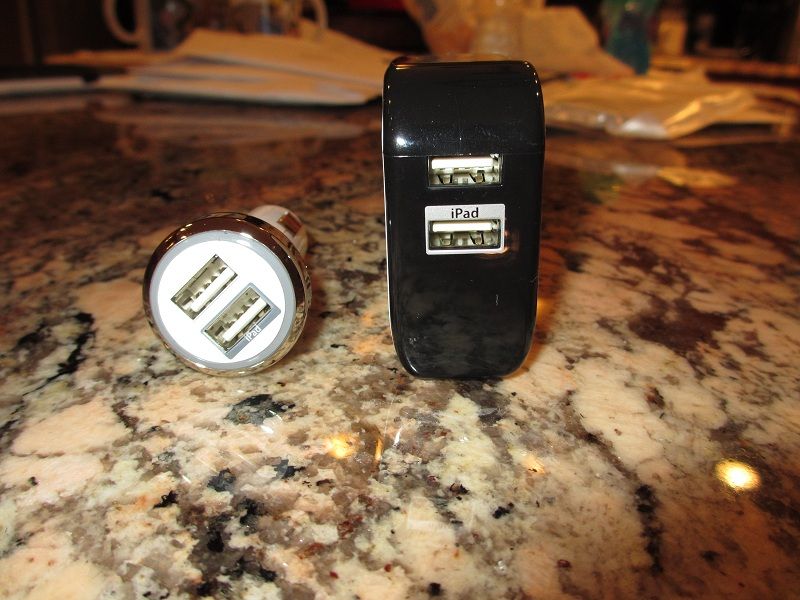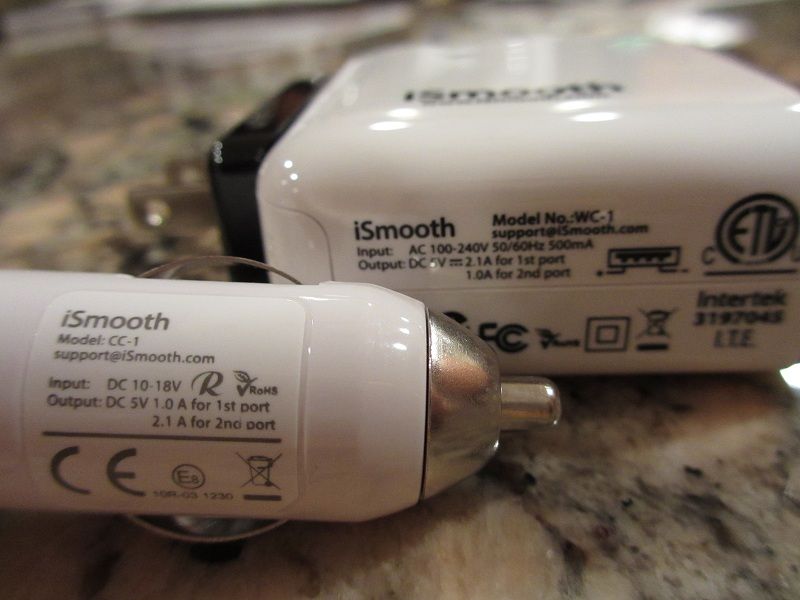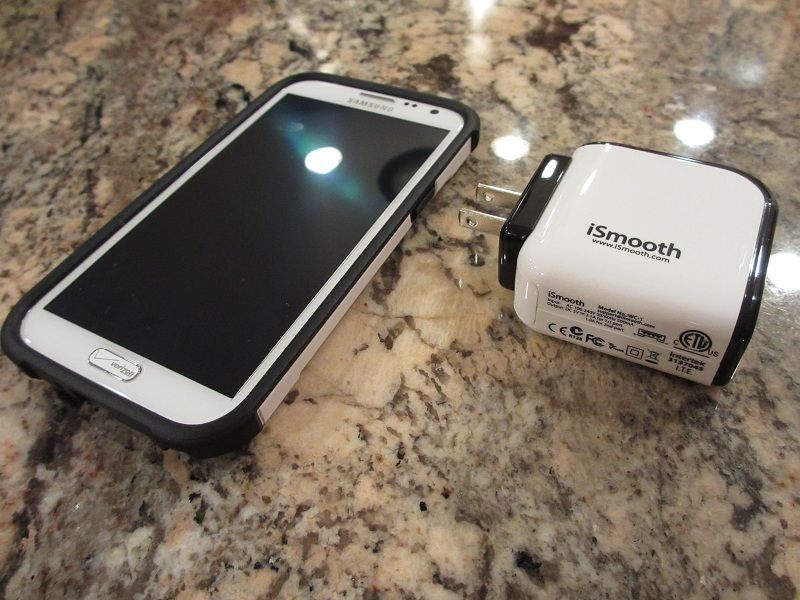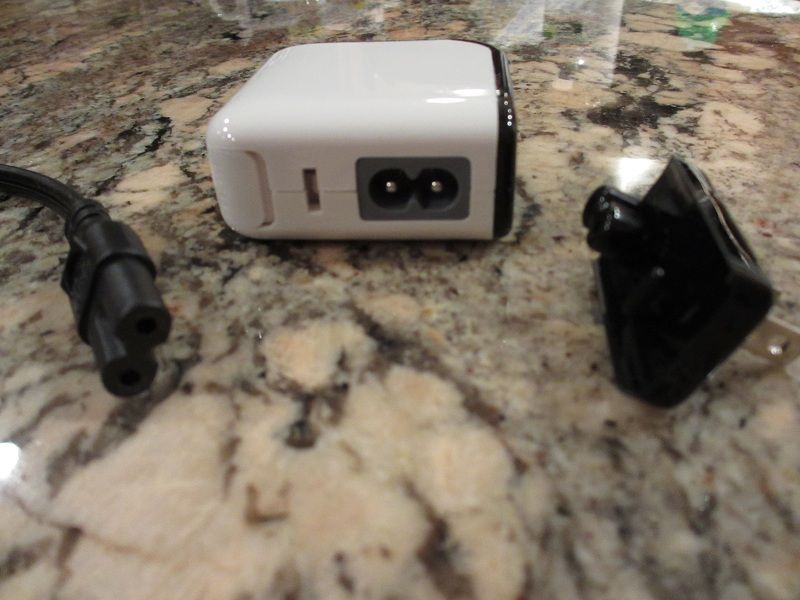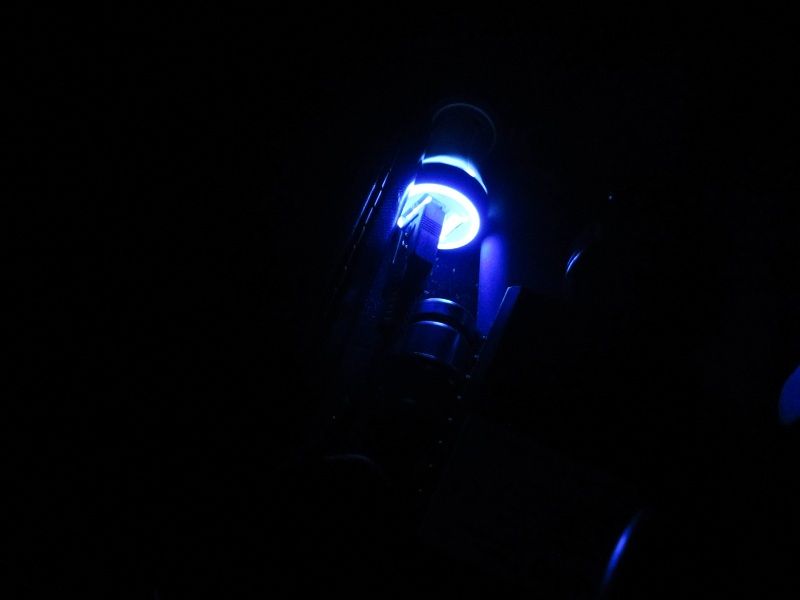 __________________
If you find my post helpful, please hit
Thanks!
Complete List
of all smartphone and tablet Accessory and Gadget REVIEWS by
Twister
=>
HERE
~~~~~~~~~~~~~~~~~~~~~~~~~~~~~~~~~~~~~~~~~~~~~~~~~~ ~~~~~~~~~~~~