This is a review of iOttie Easy One Touch car mount holder for Note 2:
iOttie Easy One Touch Car Mount Holder for Galaxy Note 2
When a company puts "easy one touch" in their product description, you know they mean business
I went through a number of different car mounts in the last few months and this is the first one which allows a very easy one hand operation. I don't look for fancy car mounts with power cradles or already attached cables limiting my setup. I need flexibility of universal grip mount where I can manage where and how I attach my micro-usb power cable without a need of taking a case off my phone to fit into the holder. There is a few other car mounts available in this category, but what I found is that nobody delivered it to perfection like iOttie car mount.
Starting with suction pad, you get a very strong gel base adhesive material and the pad itself made out of thick and durable silicone. The suction cup is actually labeled as "super suction cup", and trust me - it will stick to anything like a cement glue. But at the same time, with some force it will be easy to remove, doesn't leave any residue, and after rinsing under the water it's like brand new. There were no issues sticking to a textured dashboard in my car. As a matter of fact, this is the only mount I was able to stick to a vertical textured area above glove box door in my car - totally insane!!! And just to prove that it can stick to any surface and be removed without damaging it, I also used it at home in a kitchen mounted to the top and upside down, as well as vertically mounted to my painted wall and the door. In every case it stuck dead on, and after removing (did require some force) it came off clean without leaving any residue or damaging the surface. Something to think about if you are planning to use it in the house as well. Arm connecting the mounting base to the actual holder has multiple adjustment knobs for different angles and full 360 degree rotation. All the knobs are easily accessible and very comfortable to adjust with fingers and doesn't require any additional tools. My only comment is that I wish it would have a universal ball joint connection as an option to be compatible with other mounts, although I'm not sure if its even necessary considering how capable this mount already is.
Now to the holder itself. It's as simple as it can get, yet brilliantly executed to work with one hand. You just push on two side bars to open both extendable arms which pops up a trigger button in the middle, and place your phone inside which pushes on the trigger button to securely lock the arms. That's all! Both arms and a trigger button have soft lining, no worries about scratching your phone or the case. And also you have an adjustable extension shelf for an additional support to find a better position for your phone placement relative to holder where side arms doesn't interfere with power/volume buttons. Everything is made out of durable plastic material. Also, I have to mention that both the packaging box and iOttie website have a very detailed installation/operation instructions.
This mount does exactly what it says - it's easy and it's one touch. Also it's a bargain for under $20 on Amazon, where it's actually #1 selling car mount.
Here are the pictures taken both at home and in the car. I still get a kick out of the one mounted vertically above my glove compartment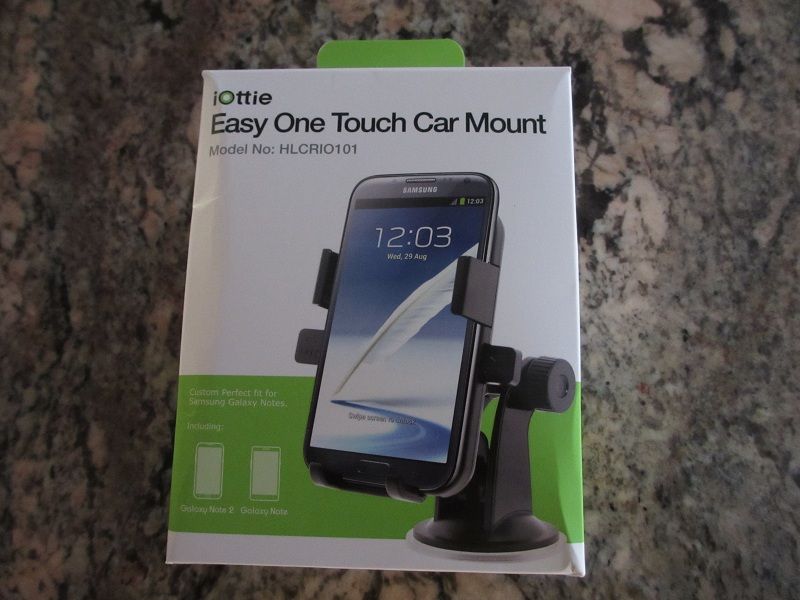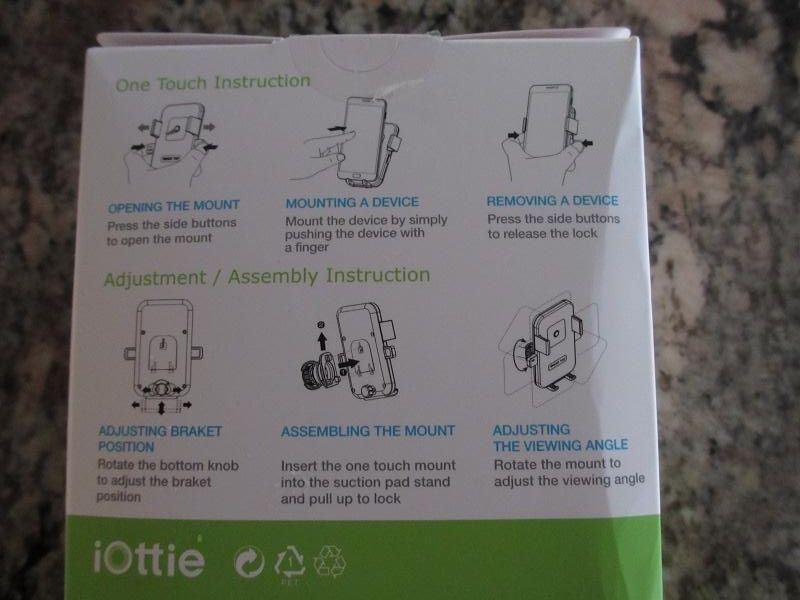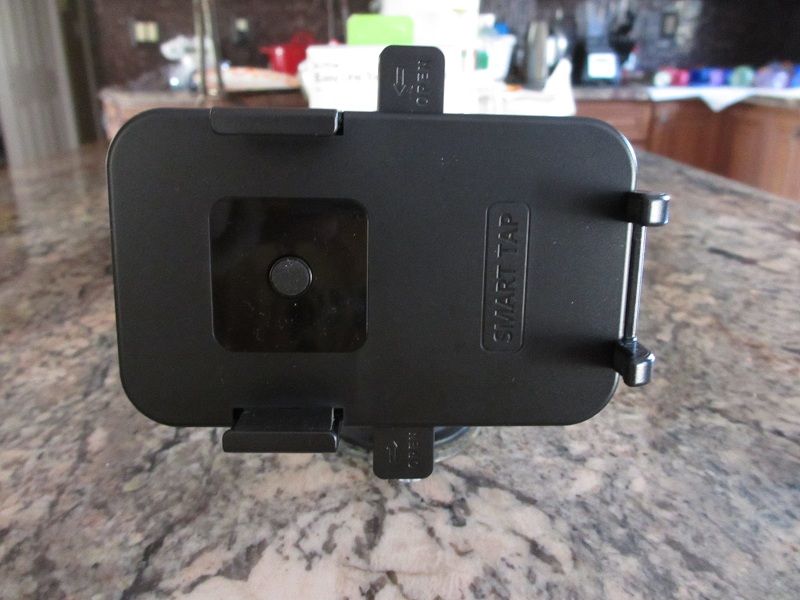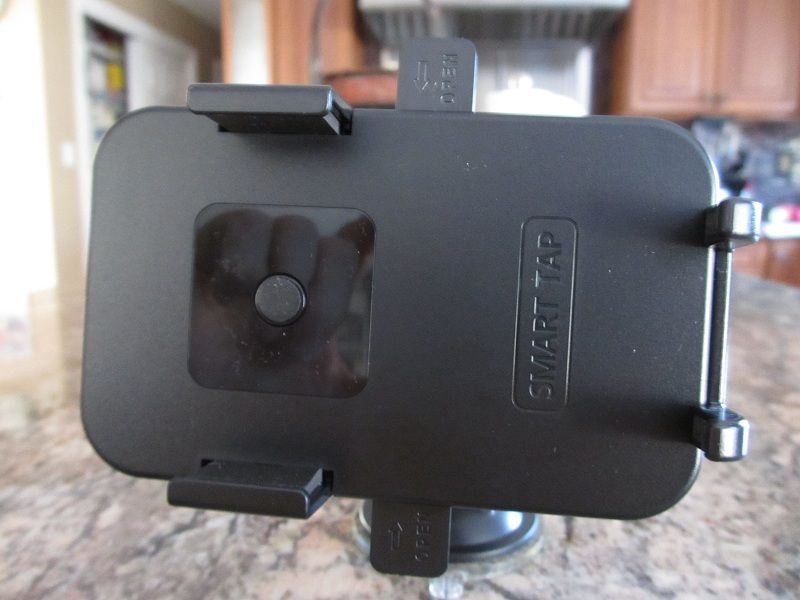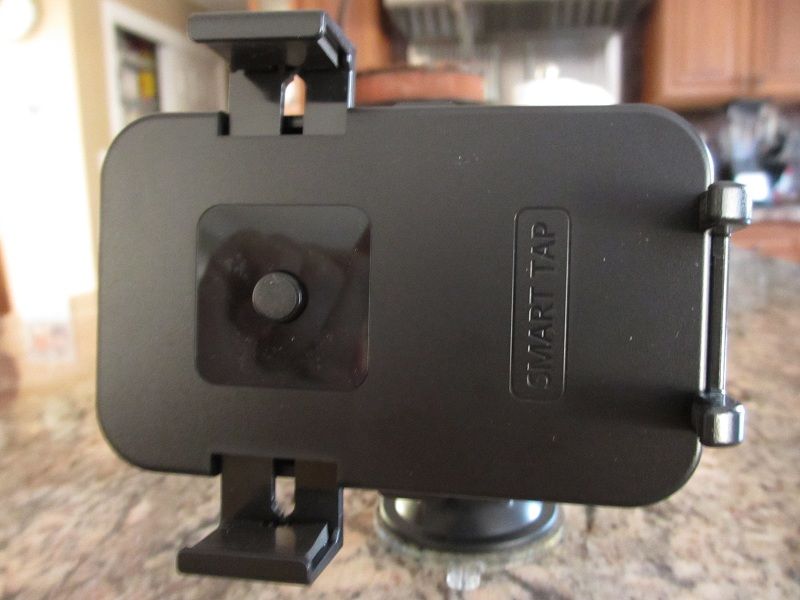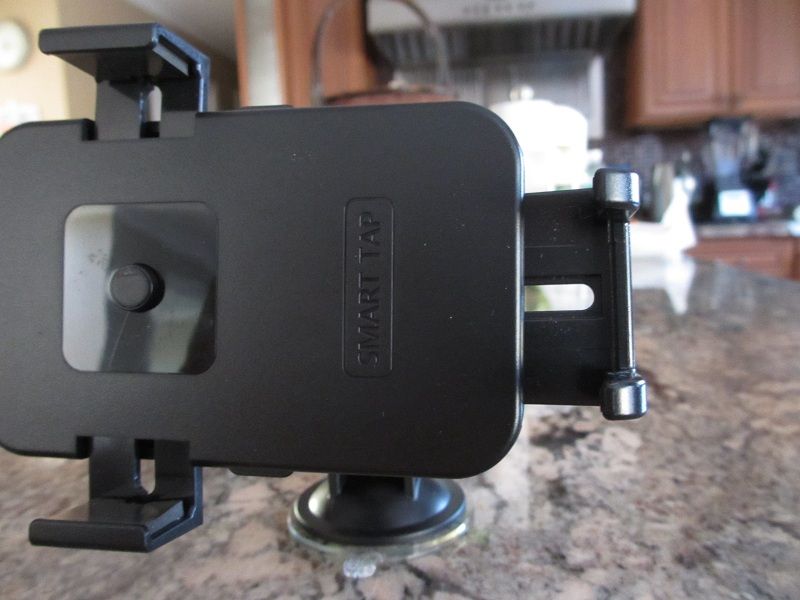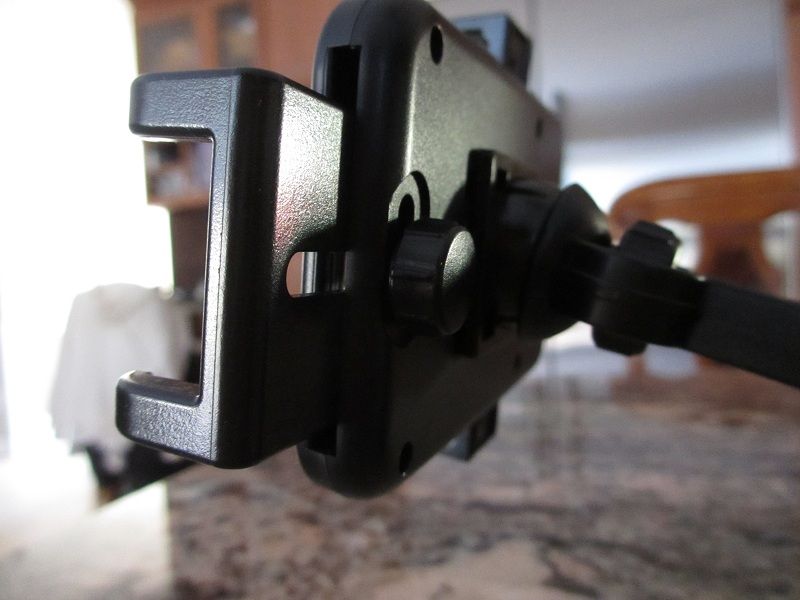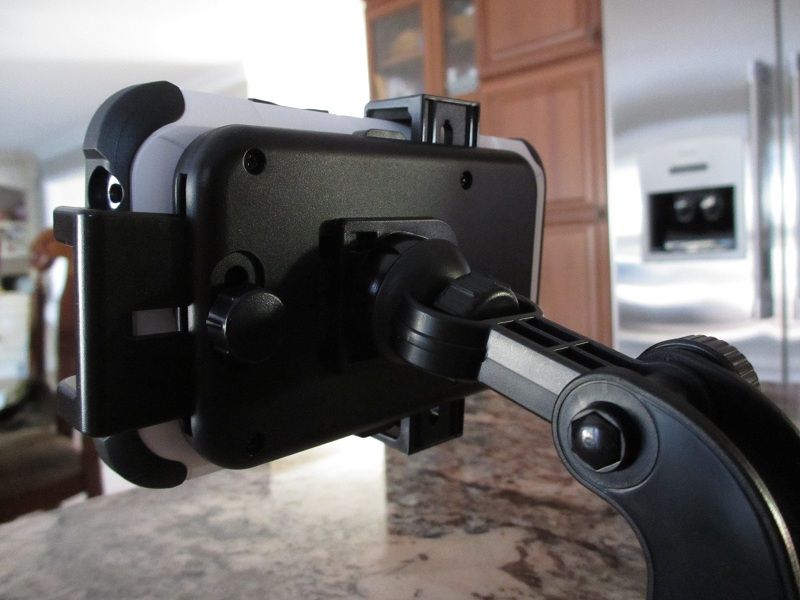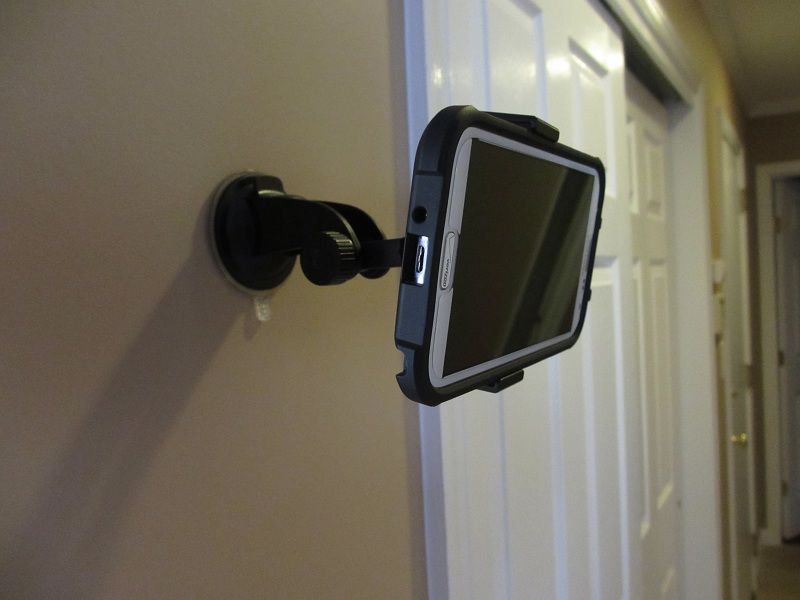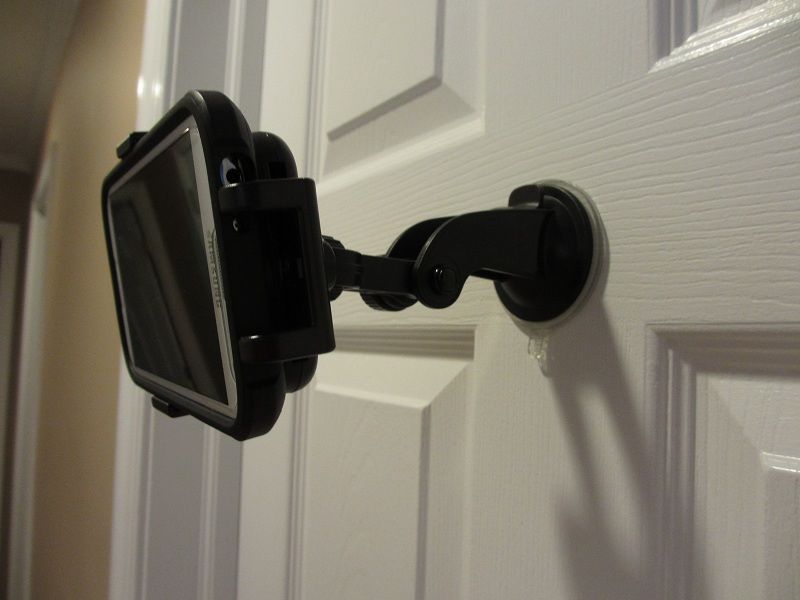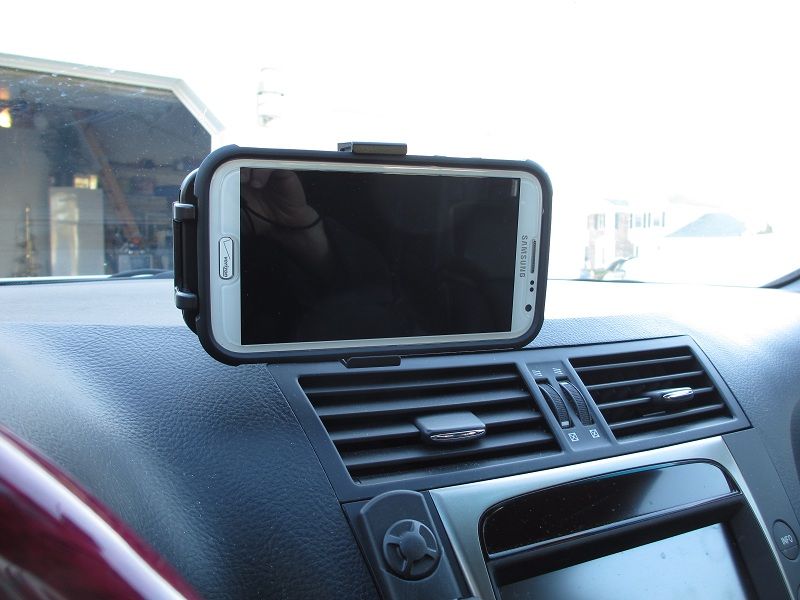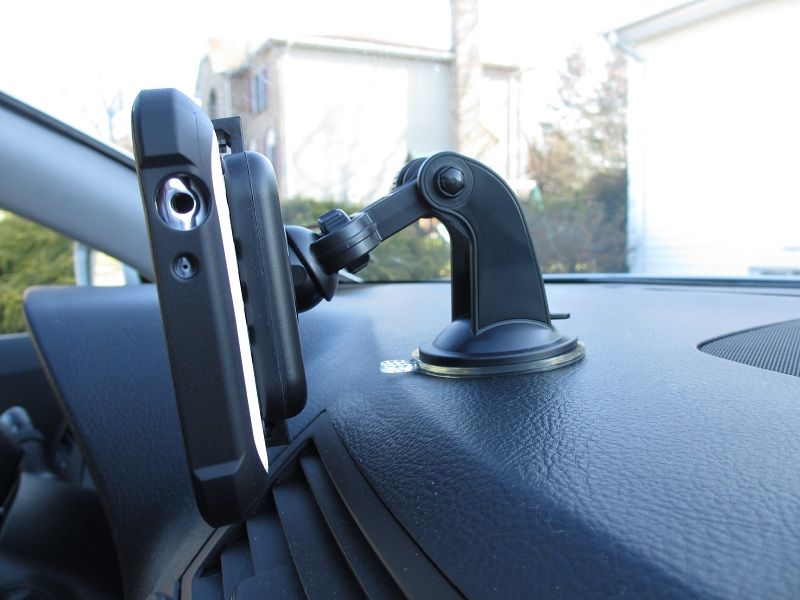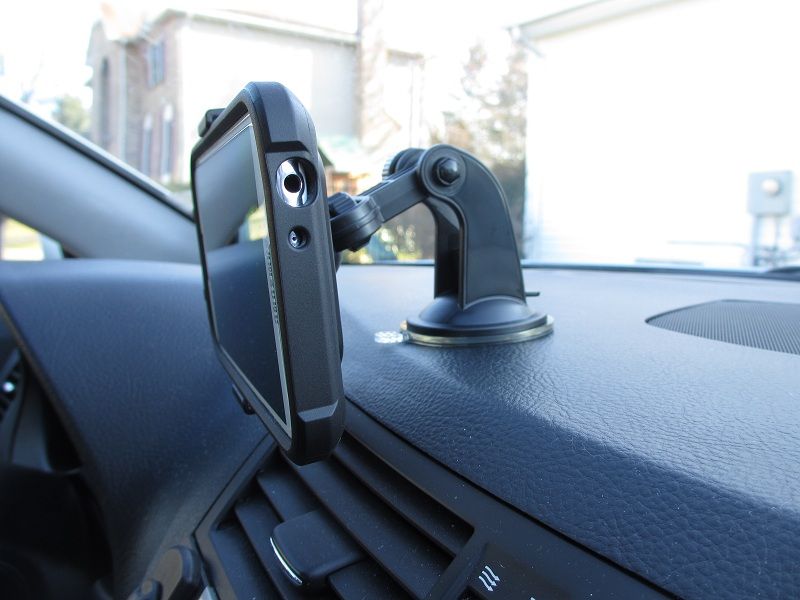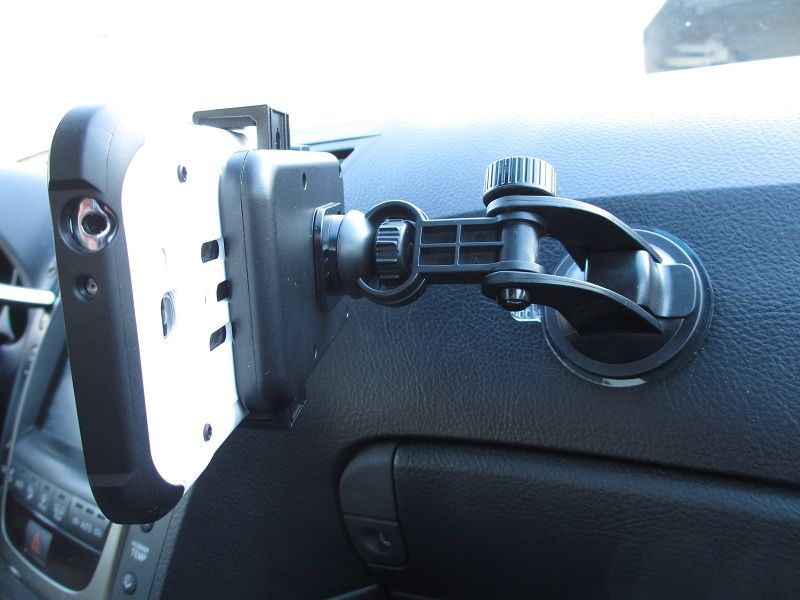 __________________
If you find my post helpful, please hit
Thanks!
Complete List
of all smartphone and tablet Accessory and Gadget REVIEWS by
Twister
=>
HERE
~~~~~~~~~~~~~~~~~~~~~~~~~~~~~~~~~~~~~~~~~~~~~~~~~~ ~~~~~~~~~~~~