This is a review of Yoobao Note 2 TPU Case Stand:
Samsung Galaxy Note II 2 Rotating TPU Case Stand - Yoobao
Along with Yoobao Thunder external battery, I also received this very unique Yoobao case. I think it will be hard to amuse anybody with yet another N2 case since we got every variation covered already. This one is different from everything I have seen. When looking into a slim case category, usually the choice is either TPU case or a slim plastic shell/case. This one combines both into one by offering a hard plastic back fused with a TPU border/sides. The hard plastic back is made out of thick transparent material with a unique frosted matte finish. It also feels scratch resistant, I tried to scratch it with my nail - no marks at all. The TPU sides have a very nice grip around the phone with hardly any pulling at all. It also gives you a good grip to hold on to with N2 in your hand. Power and volume buttons are covered and very responsive and easy to push. All the openings are perfectly aligned. The TPU bumper wraps around the phone with an acceptable lip so there is no problem putting the phone down on it's screen. I had clearance even with my tempered glass screen protector.
And speaking of screen protector, Yoobao also included one with this case. I didn't install it, but it felt premium quality, not a typical flimsy stuff you get from ebay. It also comes with a very generous micro-fiber piece of cloth. Pretty much this is a very nice looking slim TPU/PC hybrid case that will give you a good protection for everyday basic use and also will showcase your Note 2 very nicely since the back is semi-transparent. If that's not enough, Yoobao kicked it up another notch by including a very unique rotating kickstand. The kickstand itself is flush mounted with a back of the case, so placing the case down will not make it wobble. Also, the mechanism looks more durable than average plastic kickstands. What makes it especially unique is the way how it rotates 360 degrees by allowing to place your N2 in both portrait and landscape modes. Also, once extended you can hold on to this kickstand like a trigger for an easier grip of the phone, for example when you are in bed reading or watching the movie. I do have to mention that I had no issue opening kickstand on black case, while the aqua was a little hard to open which actually be fixed by filing the sides of the stand. I think its a minor thing.
I actually like this case very much because it offers something very unique to make your phone stand out from other slim TPU or plastic cases. With addition of an integrated kickstand and a bonus screen protector for under $14 I think its a great value. It comes in two colors, black and aqua. I didn't even expect that I will like aqua color thinking its girly, but it actually looks really cool with white Note 2. Don't forget, you can still use
kk001
coupon to get 10% of with $50 purchase from
www.kevikev.com
, and I think if you order 2 items from that store you get a free shipping. Just contact them for more details, or I will find out and update it later. Just keep in mind
www.kevikev.com
is the only US licensed/authorized Yoobao dealer who also honors their warranty.
Here are the pictures: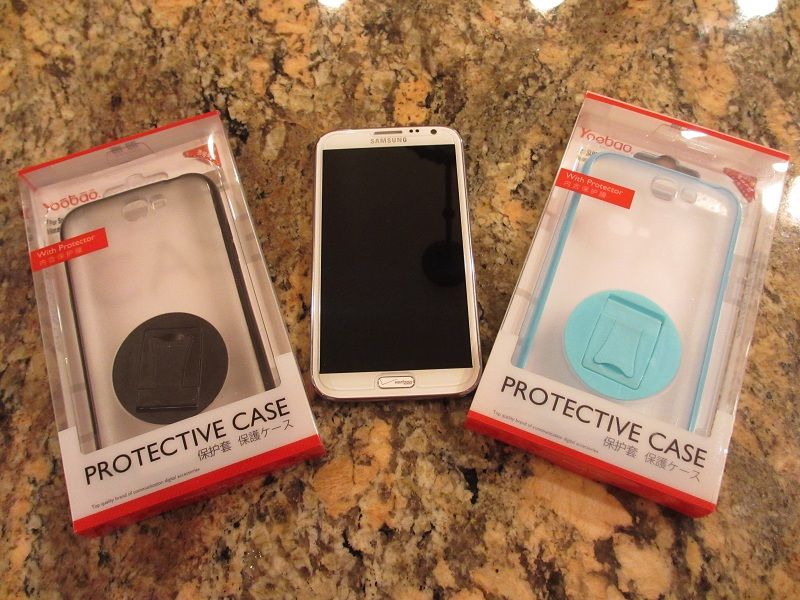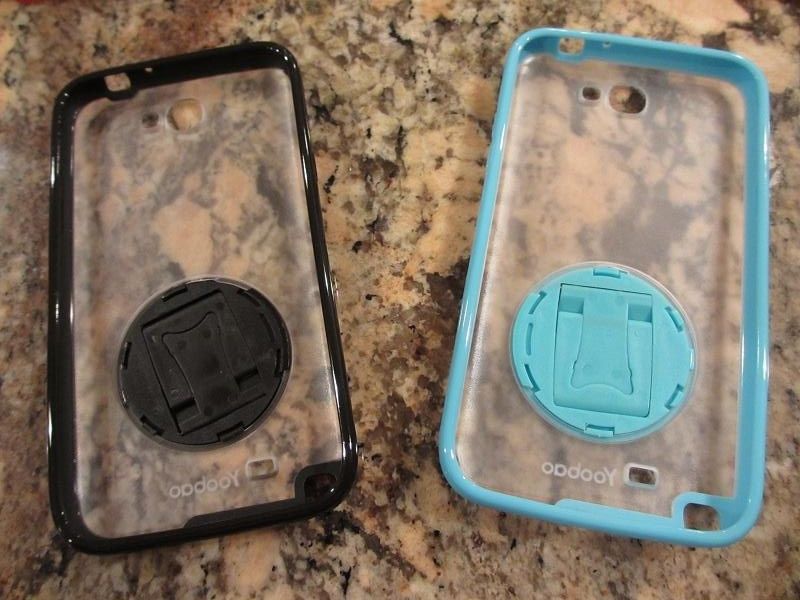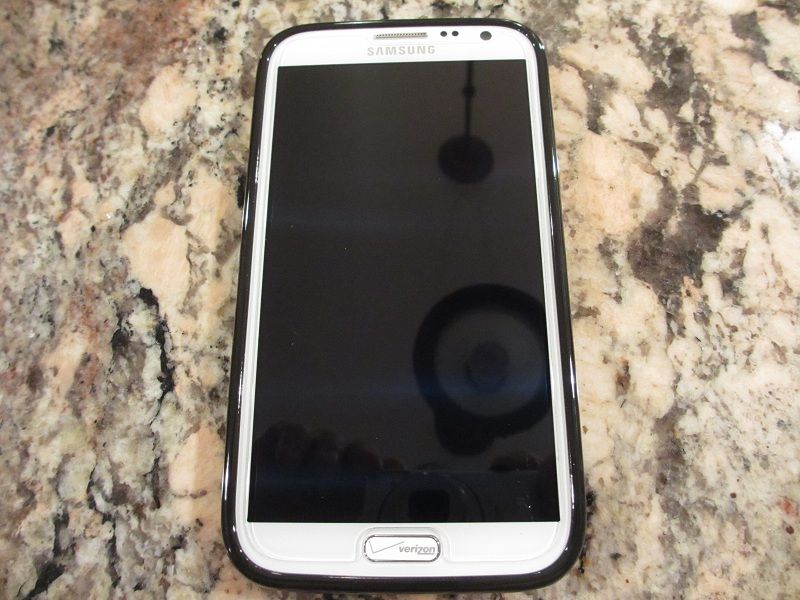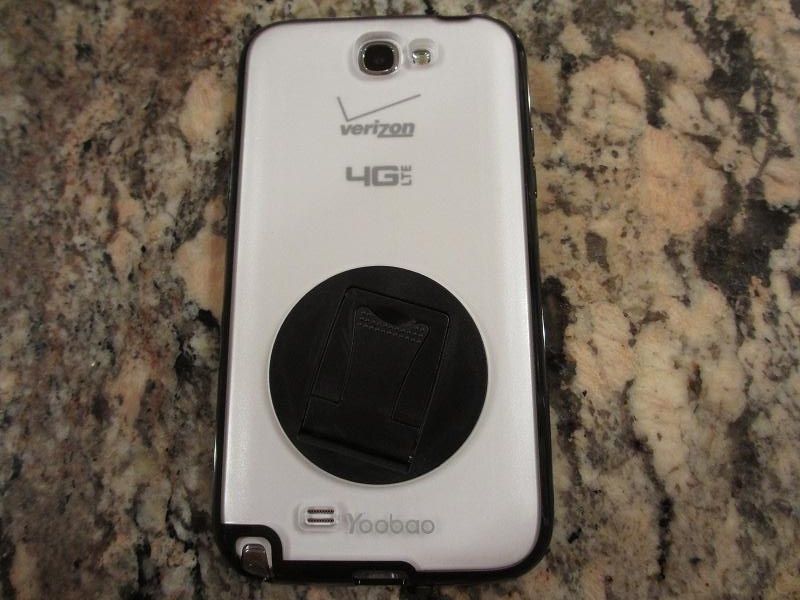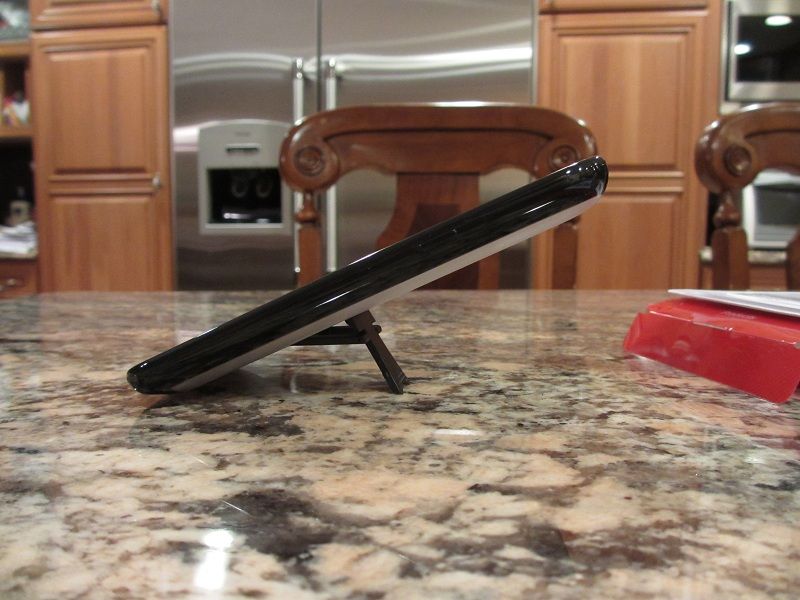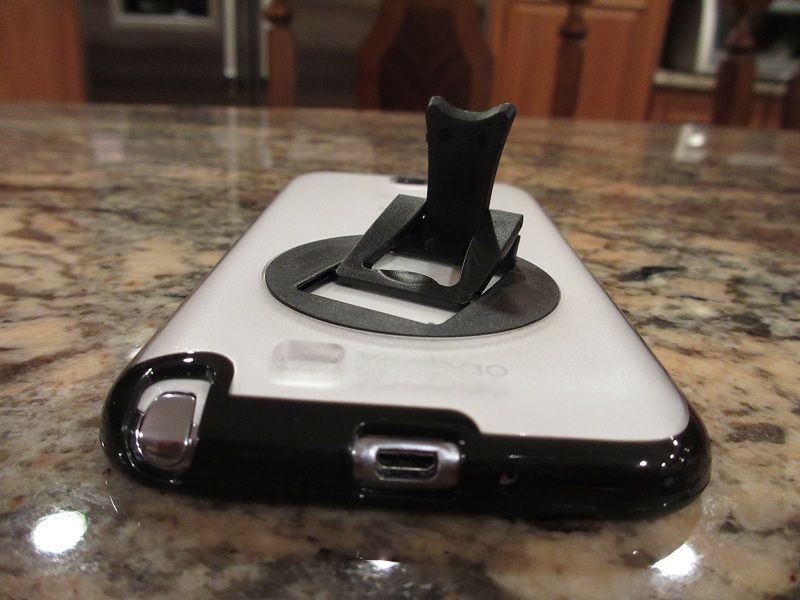 __________________
If you find my post helpful, please hit
Thanks!
Complete List
of all smartphone and tablet Accessory and Gadget REVIEWS by
Twister
=>
HERE
~~~~~~~~~~~~~~~~~~~~~~~~~~~~~~~~~~~~~~~~~~~~~~~~~~ ~~~~~~~~~~~~