This is a review of NewTrent NT120C CarbonPak 12000 mAh external battery:
New Trent CarbonPak NT120C, iPhone External Portable battery. Android Portable External Battery, Tablet iPad Battery | NewTrent.com
High capacity external batteries are becoming very common these days, more affordable, and smaller in size thanks to evolution of battery cell technology. What is great, and speaking from a personal experience, they can be used as little power hot spots when you need to charge up your device on a go and nowhere near the power outlet. Or another use I found, whenever I'm using my android on-a-stick connected to tv - I no longer need to run power wire from outlet, just connect external battery and that's it. I decided to review the new NT120C model because it offers all these benefits at a very affordable price.
Measured at 258g (9.1oz) it's not the lightest, thus not exactly very pocket friendly. But it has small dimensions of about 110mm x 75mm x 20mm which is very impressive for 12000 mAh capacity external battery. The top and bottom finish of the battery is piano glossy, but don't count on it to stay that way for a long time since your fingerprints will be all over it
On top you get a power and led indicator line. I guess something new and original from typical 4-5 leds, this one has a lightpipe partitioned in 4 segments corresponding to 25% battery increments. The battery itself is very straightforward. You get micro usb input which charges the battery at 1A and also will mean about 12hr of charging time. And you get 2 full usb outputs, one labeled as 2.1A and another one as 1A. The lines between Apple and Android are blurred in this one, and obviously our Note 2 will benefit from a faster 2.1A charging. You can charge two devices simultaneously, very common with such dual output external battery. The real capacity will be closer to 9000 mAh or slightly below because you will loose efficiency during 5V usb conversion, another common thing with all the batteries. One additional bonus feature of this battery is that it should continue charging your phone beyond hitting 100% mark. You know how you typically read about keeping phone on a charger for a little bit longer so you can get extra juice. Apparently this battery will allow the same functionality. (*** edit *** I confirmed our Note 2 stops the charging at 100%, and doesn't allow this external battery to overcharge it, so this feature doesn't work with Note 2. not a biggy anyway).
Overall a solid battery, and considering my previous experience with NewTrent products, I trust their quality. Not too many external batteries I trust or recommend (and always encourage to stay away from any ebay no-name part), but this one is definitely one of those that gets my recommendation.
Here are the pictures: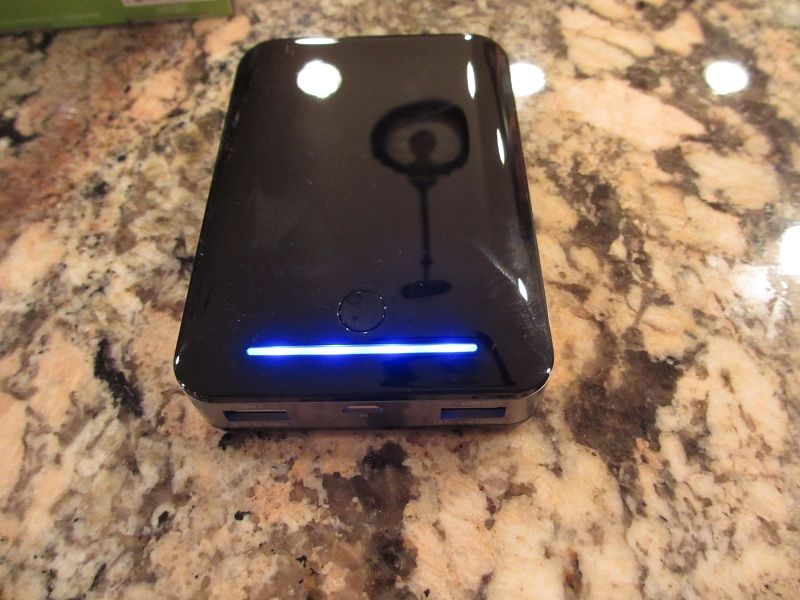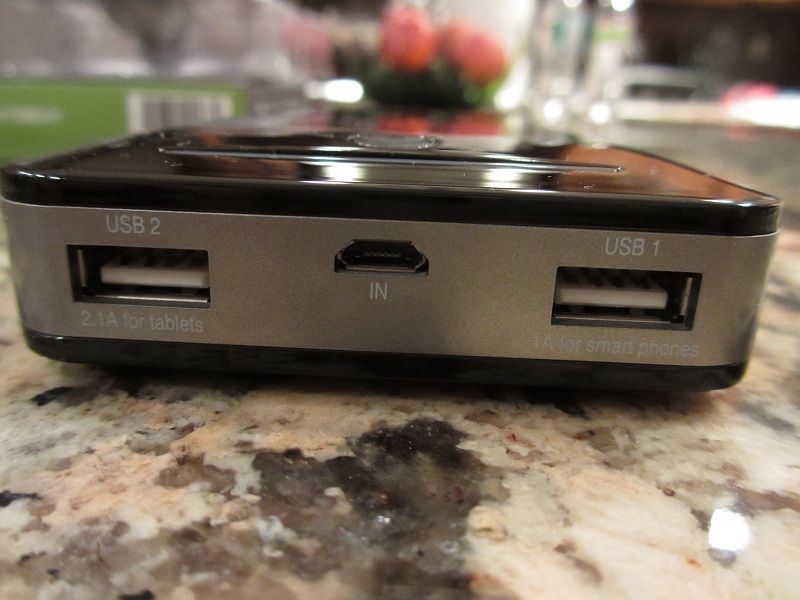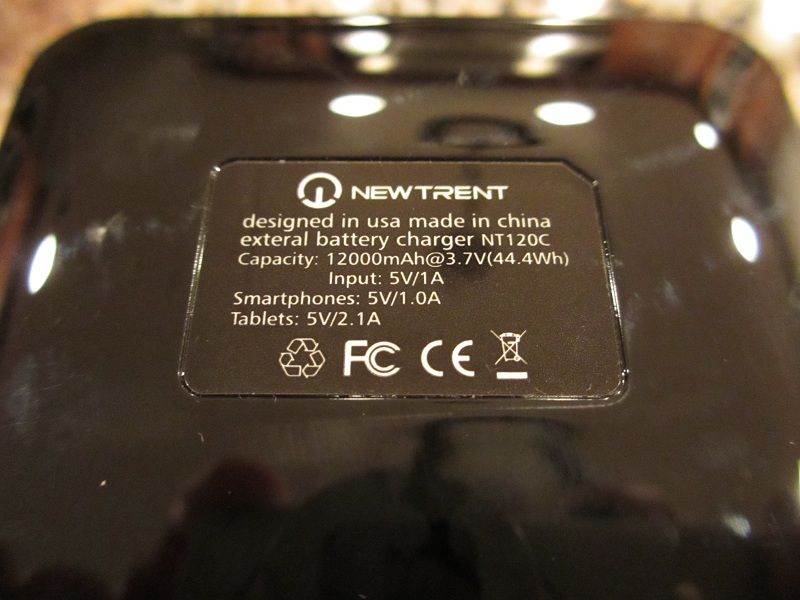 __________________
If you find my post helpful, please hit
Thanks!
Complete List
of all smartphone and tablet Accessory and Gadget REVIEWS by
Twister
=>
HERE
~~~~~~~~~~~~~~~~~~~~~~~~~~~~~~~~~~~~~~~~~~~~~~~~~~ ~~~~~~~~~~~~