This is a review of ExoGear ExoMount Touch and Touch CD.
ExoMount Touch Best Car Mount for iPhone 5S 5C Galaxy Note 3 2 S4 HTC One
and
ExoMount Touch CD Slot Mount for iPhone 5S 5C Galaxy Note 3 S4 Smartphone
I'm sure a lot of you are familiar with ExoMount clip mount. Well, they are back with a new one-touch mounting grip designed to accommodate any smartphone with a display size of 3.5" to 5.8", which as you can imagine covers everything from original iPhone to Note 3. Since I was just recently reviewing UAG case for Note 3, I figure to put it to the test with ExoMount Touch system.
Just like any car mounting system, you have two basic parts with a grip to hold the phone and the base to attach to a surface. The grip has very minimalistic yet sturdy design. You squeeze the release buttons in the back to open up a non-slip rubber grip and place your phone inside which triggers one-touch mounting button (in a shape of red X) that locks the grip. Very easy, very robust, and universal for any phone inside of the case as long as it doesn't exceed a maximum allowable width of about 84mm and 14mm in depth. Now, these numbers are VERY important. I know the product can accommodate a phone up to 5.8" in diagonal display which is Note 3, but the most important thing is to make sure it will not exceed width/depth dimensions. For example, UAG case for my Note 2 is a few millimeters longer and deeper then Note 3 UAG, and unfortunately I wasn't able to fit my Note 2/UAG inside of this mount. With Note 3 w/UAG as you can see from the pictures below is was perfect and I'm sure it will work with any slimmer case as well. I know some people carry their Note 3 naked, they don't have to worry about these limitations. But if you are have a case and its a bulky one, make sure to measure it.
With grip out of the way, the 2nd parts is a mount. Here ExoGear offers 2 options. One is your traditional gel-base suction cup which can be attached to a dashboard (even textured surface) or windshield or anywhere in the house vertically or horizontally. The sticky part of the suction cup is super strong and attaches like a cement glue! Thankfully, it has a release tab which makes it easier to peel it off. Also, typical for any similar sticky pad, you can always rinse it off under the water to clean it and to restore "suction" power. The base attaches to the grip with universal ball joint connection that allows 360 degree rotation and swivel. Also, it means either the mount part or the grip parts are interchangeable with any other mounts which support the same joint. The second base-mounting option is a CD slot mount. Some of you have probably seen this before from another vendor, but in case of ExoGear - they re-engineered the mechanism to make it more sturdier and safer when you put it inside of your CD player slot. In today's day'n'age, who even listens to CDs in the car? We have our usb sticks or smart phones, while a lot of the cars still come equipped with a standard CD/radio unit. Taking advantage of that space with Car Mount attachment is a perfect solution! The part which goes inside of the CD is soft touch rubberized and should not damage anything. Once you insert it, just tighten the lock screw and you are in business!
Overall this is a great universal mounting system to accommodate any smartphone, even as large as Note 3 with a case on. The built is very solid, the material is top notch, and it's very simple to operate with a one touch mount. Currently they are on Amazon for $24.95 shipped which is a great value as well.
Here are the pictures, a lot of them!!!
ExoMount Touch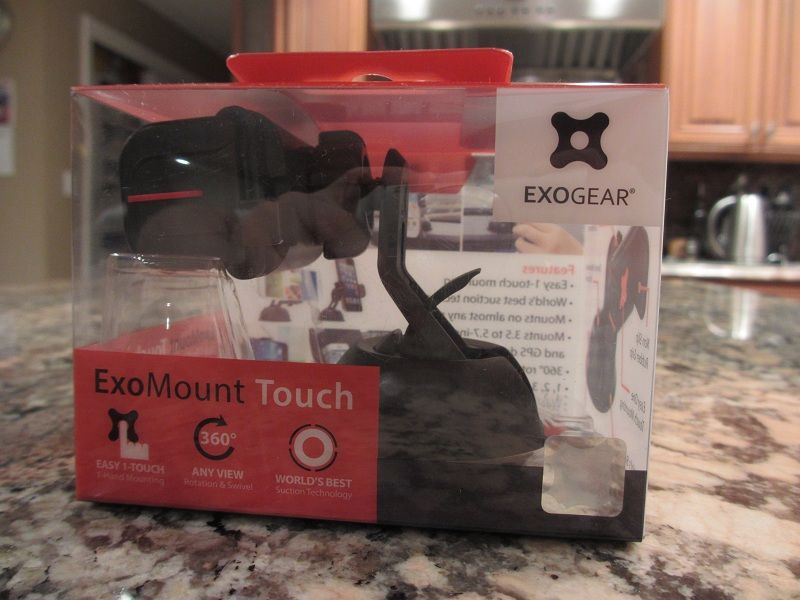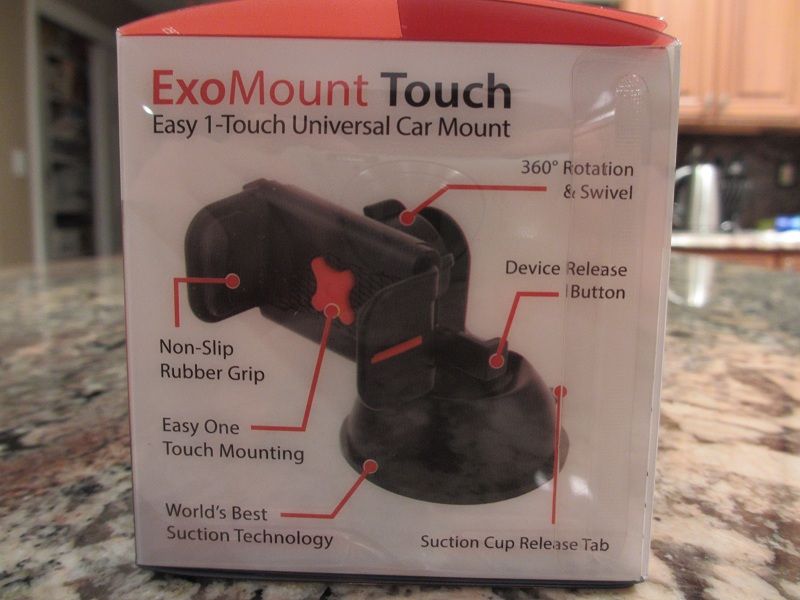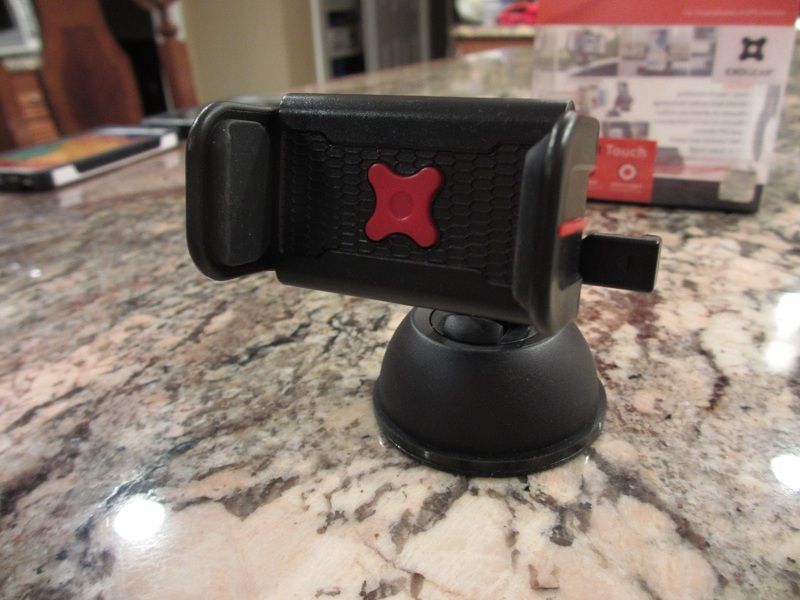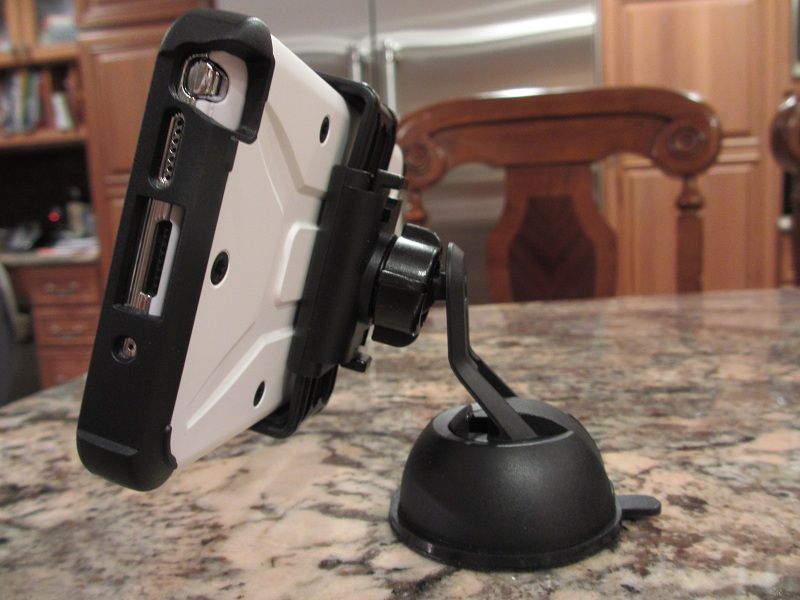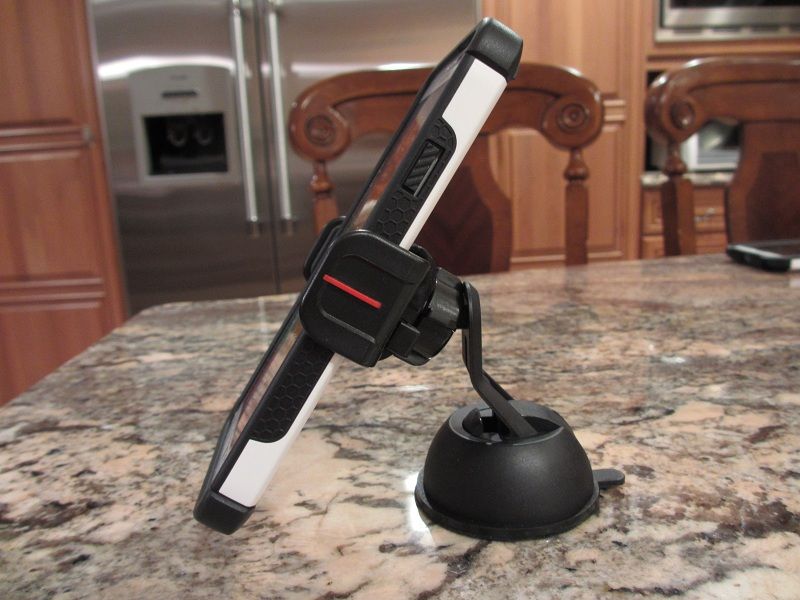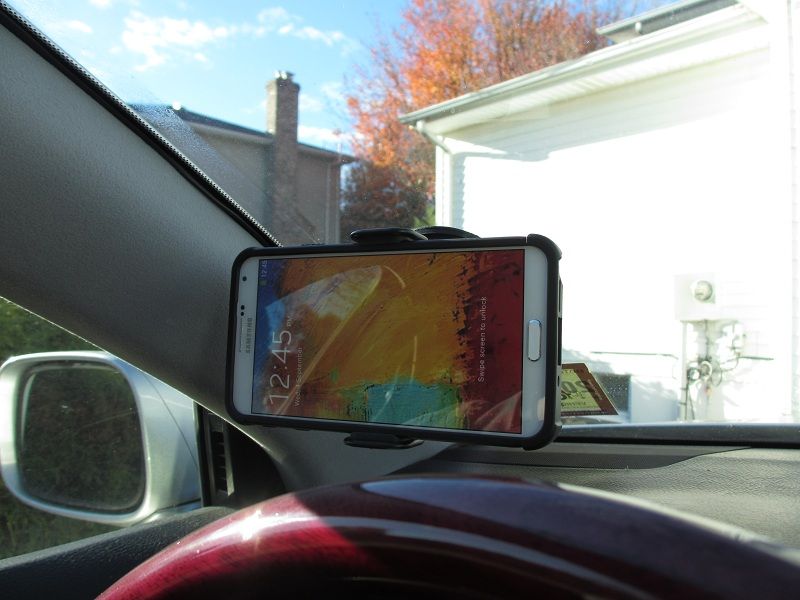 ExoMount Touch CD