First off I would like to thank everyone who tested and showed support to me, Derek and Brian, second of all the original thread for our ROM is
HERE
<< this is where you will get the most support. Expect this in ROM Manager soon. More updates to come, I am still working with Drod to figure out the recent apps in the framework. Until then please enjoy this ROM and Kernels. They are all using the BFS and undervolted as low as possible without affecting waking. THEY DO NOT affect data. Please wipe before install. Thanks and more to come soon!
BROKEN:
NOTHING
Wipe first!
**************************UPDATE (03/31/11)**************************
v0.3 uploaded, check changelog.
Introducing: boLTEd v0.3 by Drod2169 and B16
Based off of the most recent official build of the thunderbolt, base rom from Adrynalynes debloated rom.
FIRST OFF: THANKS TO @TEAMANDIRC AND FRIENDS FOR MAKING THIS POSSIBLE. THANKS ADRYNALYNE FOR PUTTIN' OUT GOOD SH*T. THEY ****ING ROCK!
~~~~~~~~~~~~~~~~~~~~~~~~~~~
Linear Theme by
BGill55
and friends -
HERE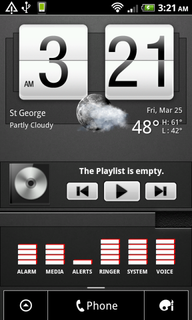 Stock theme included
Features:
***************v0.3**************
Bye bye GPS icon (bgill55)
Bye bye AM/PM (bgill55)
Hello 1.8GHz Kernel (Pre loaded)
Few more tweaks to the guts!
***************v0.2**************
Since there are kernel issues with CWM, the kernel w/ ramdisk edits I made will be uploaded seperately as a PG05IMG.zip. Otherwise,
I virtually made it meaningless (for now)
Ads blocked by default (NOTE: This will cause issues with words w/ friends)
- To enable adds, run the script in terminal emulator (adblock -on or adblock -off enables/disables respectively)
Sense/AOSP Lockscreen option
- To switch back and forth, run the script "lockscreen" in terminal emulator (w/out quotes)
lockscreen -aosp enables aosp lockscreen (reboot to take effect) lockscreen -sense re-enables the sense lockscreen (reboot to take effect)
System Read/Write or Read/Only scripts
-To use this, run the script "sys" in terminal emulator (w/out quotes)
sys -rw mounts the system re-writeable, sys -ro mount the system read only.
VM tweaks moved to init.d due to kernel issue
Tweaked the pre-loaded sysctl.conf tweaks
ACTUALLY changed the wifi scan and vm heap size to 180/48 respectively (don't dev drunk)
***********************************
Sysctl.conf support
init.d support
Ondemand gov tweaks
VM tweaks
Fully optimized
Bash and nano added
Wifi scan interval upped to 180 for battery
VM heap size raised to 48
More I/O tweaks.
A lot more I can't think of in the current non sober state I am now.
DO NOT REPOST THIS IN ANOTHER FORUM!!!!
KANG AT WILL. IF YOU DON'T CREDIT, WE WILL TROLL YOU UNTIL YOU DIE.
POST ISSUES HERE NOT ON TWITTER. WE RESPECT OUR FOLLOWERS TIMELINES. KTHX.
If you want a screen shot look at your phone now. :P
Hosted by CrackFlashers.com
~~~~~~~~~~~~~~~~~~~~~~~~~~~
V 0.3 -
DOWNLOAD
Stock Kernel -
HERE
*******BFS UV Kernels*******
ROM DEVS: If you want to include it in your ROM let me know, you can use it no problem.
1.0 GHz Kernel - HERE - (Stock speed)

1.1 GHz Kernel - HERE

1.2 GHz Kernel - HERE

1.5 GHz Kernel - HERE

1.8 GHz Kernel - HERE - (Comes pre loaded in the ROM)

~~~~~~~~~~~~~~~~~~~~~~~~~~~
~~~~~~~~~~~~~~~~~~~~~~~~~~~
Install with Clockwork Mod recovery
(Don't forget to wipe Data and Cache please)!!!
Keyboard fixed!
Credits:
Beesley for the homescreen redraw tweaks.
Adrynalyne for being an awesome dev and giving us a deodexed ROM to play with. Also for the SU tweaks.
Overall thoughts, this ROM is amazingly fast for an already amazingly fast phone, there is a lot more we want to add to it.
If you are a current dev and would like to help out hit either b16 or Drod up on twitter to jump in on the greatness
~~~~~~~~~~~~~~~~~~~~~~~~~~~
B16
Twitter
~~~~~~~
Drod2169
Twitter
~~~~~~~
BGill55
Twitter
~~~~~~~~~~~~~~~~~~~~~~~~~~~
Based off Adrynalyne's Debloated ROM.
Cooked ROM by Drod2169, B16, and soon to have other devs!
Donate to Drod2169, I am covering most of the Hotel for I/O, since he got raped for the price of the IO ticket,
I would appreciate it if you donated to him to help with the flight. I would just like a thanks button or a follow on twitter. Donate below for DRod2169.
DONATE