Dear Forum.
I would love to introduce my project ContactShip to you. It's a digital relationship assistant app.
We try to overcome two typical issues that most will have experienced themselves:
1) Losing touch to friends accidently because the drifted out of focus.
2) Spending time with the wrong people.
Personal relationship management has been an idea for the last 2-3 years in the US and even large investors have send projects into the race. We started our development 3 1/2 years ago, without big investors, but followed our own approach and released our first app versions a few weeks ago.
I would love, if you try it out and give me your feedbacks.
Here is the download link:
https://play.google.com/store/apps/details?id=com.contactship.app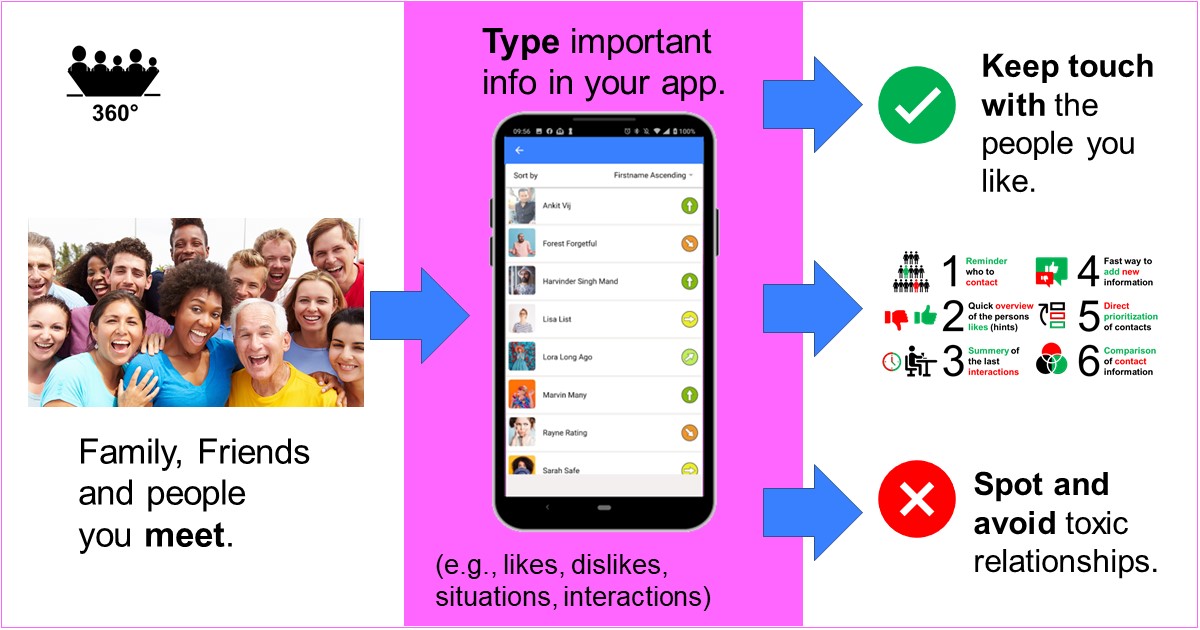 ContactShip app is meant to replace the standard address book and offers many additional functions:
You can include any information for your contacts. Our data structure is super flexible.
There is a rating system to point out personal likes, dislikes or even toxic people.
Automated reminders help to keep important people in focus.
There is a contact history per contact and even a scheduler.
You can highlight social relations between different people.
You can create lists for cross-contact evaluations (e. g. all people born in 2004 who you rated good).
I look forward to your feedback! Thank you
All the best,
Matthias