I got this strange notification on my Droid tonight. Well, maybe it's not strange, maybe it's perfectly normal, but I've never seen it before and I can't find out what it is. It's the one in the top left: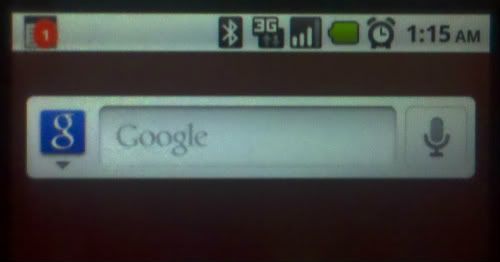 When I pull down the notifications menu, this is all it says: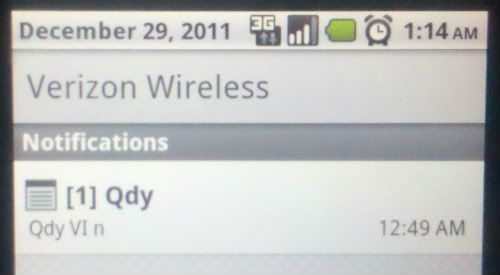 I don't want to click on it and open it without knowing what it is.
I don't know how to clear it either, there's no option to clear! I sent myself an email so I'd get an email notification to see if the clear option popped up, and it did, but when I clicked clear, only the email notification cleared - not this Qdy thing.
Next I powered the phone down and then on again - still there. So I took the battery off, counted to 10, replaced it and powered up - still there.
Anybody have a clue what it is or how to clear it?
Thanks!