I've just published a new version of Easy Budget, an app I made 2 years ago.
This update includes a brand new look&feel that uses Material Design.
Any feedback would be much apprectiated
https://play.google.com/store/apps/details?id=com.axlsofts.budget.free
Some screenshots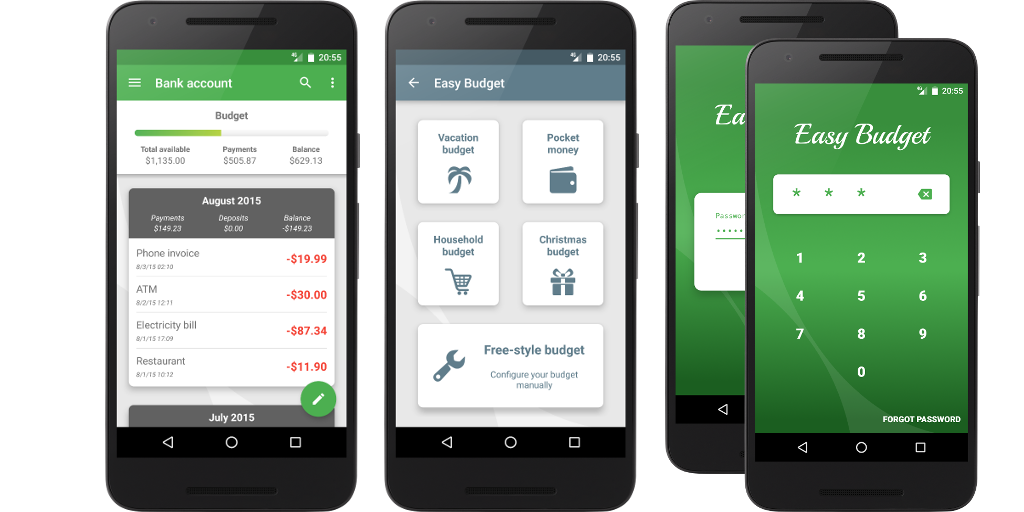 More details about the app
Need an application to easily manage your budget, without the complexity of most existing personal finance managers ? Easy Budget is the perfect companion for your everyday life and holidays, so you can have healthy finances and avoid unpleasant surprises!
Easy Budget is a very simple application that allows you to track any type of budget , such as :
your monthly household budget,
your weekly pocket money,
your Christmas presents budget,
your vacation budget,
the budget of your trip to Paris next weekend,
etc.
You can also use Easy Budget to easily track your bank accounts.
With Easy Budget, you can track one or many budgets at the same time, easily create and modify transactions (payments or deposits), view your transaction history, share your budgets using differents means depending on available applications on your device (email, Evernote, etc.), and protect your data with a password.
About Axl Softs
Axl Softs is a side project I carry out on my free time. I try to deliver professional quality apps and games that can be enjoyed by every one.
Hope you'll appreciate the app
Cheers,
Bernard