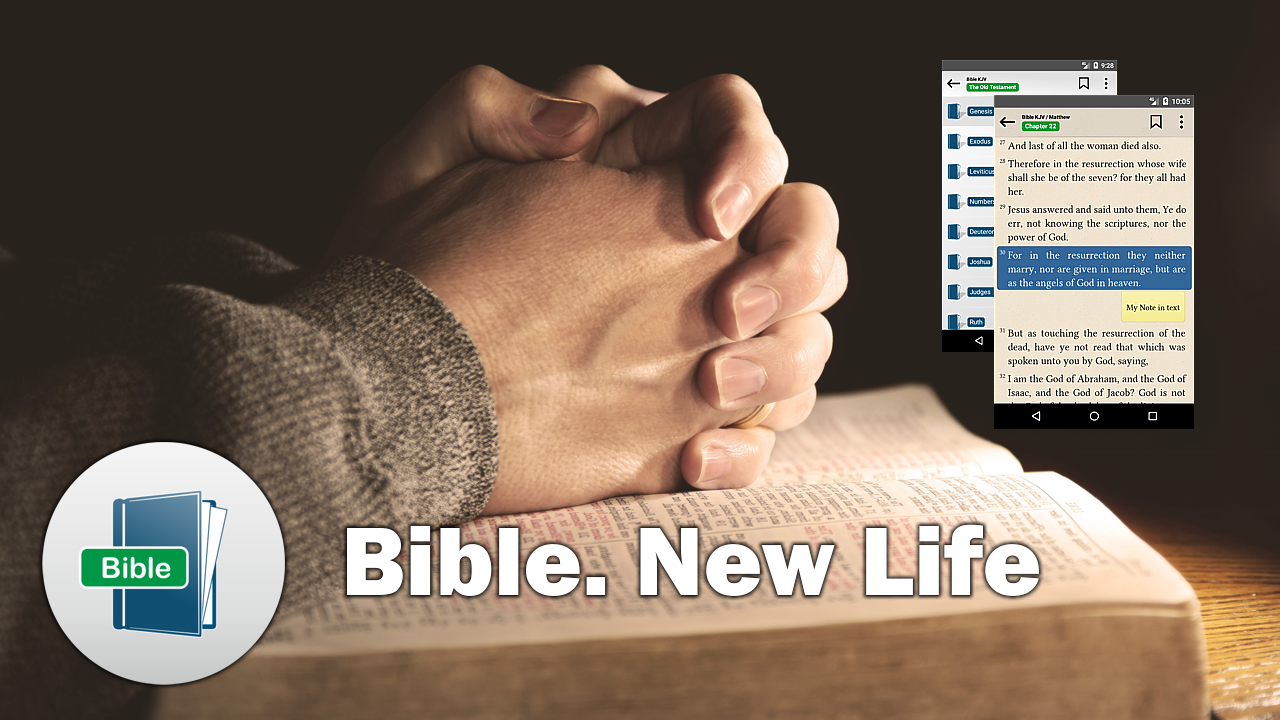 Download from Google Play:
https://play.google.com/store/apps/details?id=com.pearmobile.apps.bible.newlife
Download from HomePage:
http://www.pearmobile.com/products/bible_newlife_android/
Holy Bible Online is the special version of Bible that uses online source. Read only what you need and when you need. All texts are downloaded from
www.bible.promo
and that is why Bible takes minimum space on you device. Use this app if you want to keep on your Android only what you really need. That amazing app includes more than 50 Bibles in more than 30 languages from all over the world.
Bible is very popular in United States (USA), Nigeria, Kenya, Ghana, Zambia, Liberia.
• Support is available from the app or you can write to
support@pearmobile.com
• Like our page on Facebook:
https://www.facebook.com/bibleholyonline
• Follow us on Instagram:
https://www.instagram.com/bible_holy_kjv
• Follow us on Twitter:
https://twitter.com/saint_gospels
• Read Bible online on
www.bible.promo
,
www.bible.pearmobile.com
Available Bible versions:
• King James Bible (Bible KJV)
• Catholic Bible (Douay-Rheims 1582/1609)
• American Standard Version Bible (Bible ASV)
• Bible in Basic English (Bible BBE) (Bible English)
• World English Bible (Bible WEB) (Bible English)
• Catholic Public Domain Version (CPDV) (Bible English)
• World Messianic Bible (WMB) (Bible English)
• J.N. Darby Bible (Bible English)
• N. Webster Bible (Bible English)
• Young's Literal Translation Bible (Bible YLT) (Bible English)
• Wycliffe Version (Bible English)
• Albanian Bible
• Bulgarian Bible (Библията на български език)
• Chinese Bible (简体中文和合本) (圣经中的中国)
• Czech Bible (Kralická) (Česká Bible)
• Danish Bible (Danish Bible Society, 1871) (Dansk Bibel)
• Dutch Bible (Statenvertaling)
• Esperanto Bible (La Sankta Biblio, L.L.Zamenhof, 1915) (Esperanta Biblio)
• Haitian Creole Version (HCV)
• Finnish Bible (1933/38) (Suomi Raamattu)
• French Bible Louis Segond (Bible LSG) (La Bible Française)
• French Bible A.Crampon (La Bible Française)
• French Bible D.Martin (La Bible Française)
• Ge'ez Bible
• Georgian Bible (ძველი ქართულით ბიბლია) (ბიბლია ქართული)
• German Bible M.Luther (Die Bibel in deutscher Sprache)
• Greek Bible (Μετάφραση Ν.Βάμβα, 1850) (ελληνική Γραφή)
• Hebrew Bible (Old testament) Westminster Leningrad Codex (התנ"ך עברית)
• Hungary Bible G.Károli fordítás (A Biblia a magyar)
• Icelandic Bible
• Indonesian Bible (Terjemahan Lama) (Alkitab di Indonesia)
• Italian Bible: Conferenza Episcopale Italiana (CEI), G. Diodati, Riveduta version (Bibbia italiano)
• Korenian Bible (KJV version) (한국어 성경)
• Latina Bible (Sacra Vulgata) (The Latin Vulgate)
• Malagasy Bible (Baiboly Malagasy)
• Maori Bible (Paipera Maori)
• Norwegian Bible (The Norwegian Bible Society, 1930) (Norsk Bibel)
• Philippine Bible (Ang Dating version) (Tagalog)
• Polish Bible (Gdańska) (Polska Biblia)
• Portuguese Bible (João F. Almeida Atualizada) (Bíblia português)
• Romanian Bible (D. Kornilesku) (Biblia Română)
• Russian Bible Synod (Русская Православная Библия, Синодальный Перевод)
• Serbian Bible (Cyrillic and latinetse) (Библија на српском)
• Slovak Bible (Preklad J.Roháčka) (Biblia v slovenčine)
• Spanish Bible La Biblia Católica (Petisco-Torres Amat, 1825)
• Spanish Bible Reina-Valera 1856, 1909 (Bible RVA) (Biblia en Español)
• Spanish Bible Reina-Valera Purificada (Biblia en Español)
• Spanish Bible Sagradas Escrituras (Biblia en Español)
• Swedish Bible (Svenska, 1917) (Bibeln Svenska)
• Ukrainian Bible (Біблія) (Біблія на українському)
• Vietnamese Bible (1934 version) (Kinh Thánh tiếng Việt)
• Xhosa Bible (H. Dugmore, 1859) (Izhibhalo Ezingcwele)
Features:
• Old and New Testaments
• Fonts change support
• Bookmarks and Notes for Bible Verses and Bible Books
• Possibility to highlight the verses using colors
• Possibility to mark book or chapter that you have read
• Copying Bible quotes in the clipboard
• Reading statistics
• Backup/Restore function
• Android Wear support
Download from Google Play:
https://play.google.com/store/apps/details?id=com.pearmobile.apps.bible.newlife
Download from HomePage:
http://www.pearmobile.com/products/bible_newlife_android/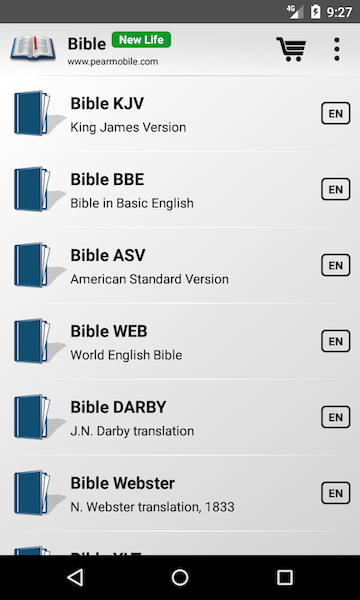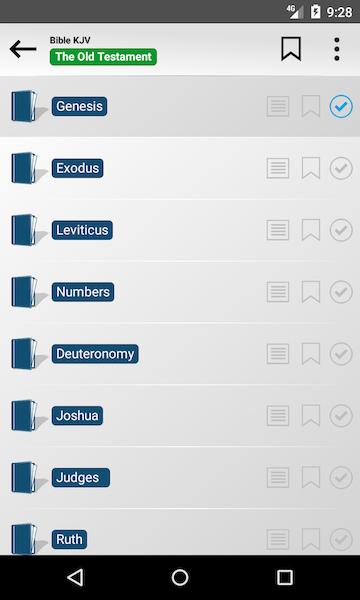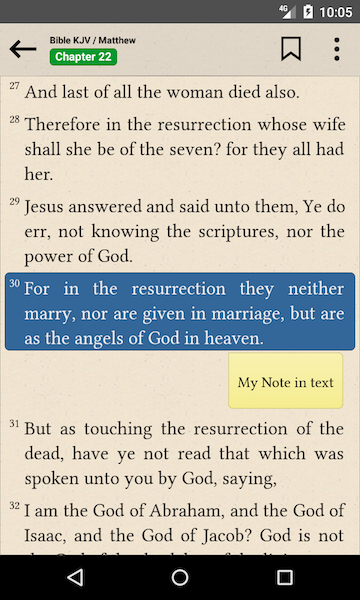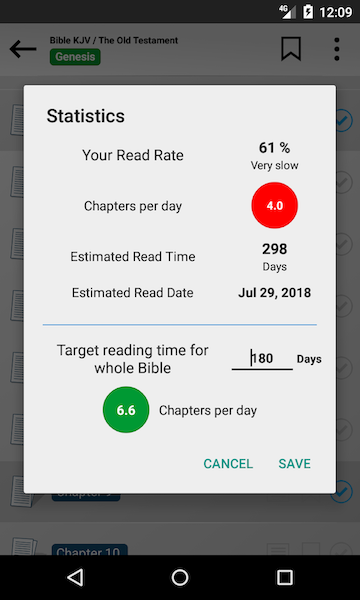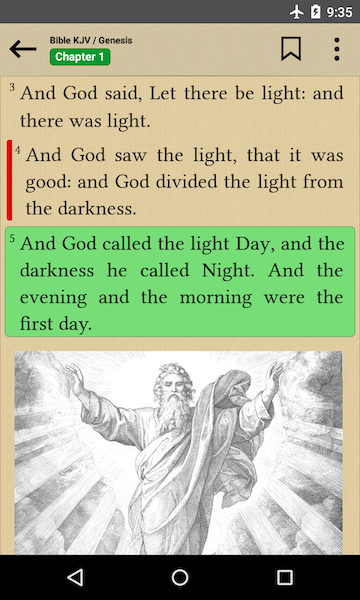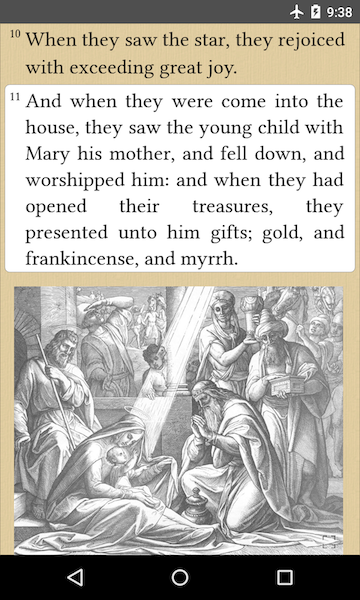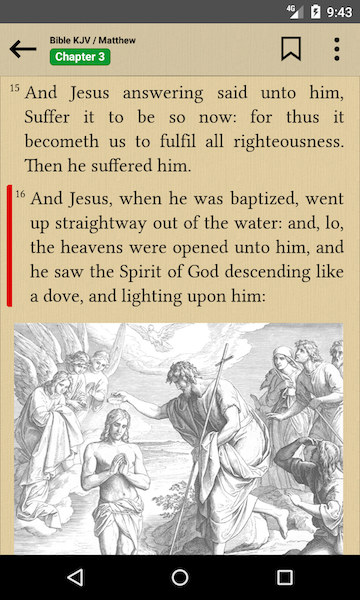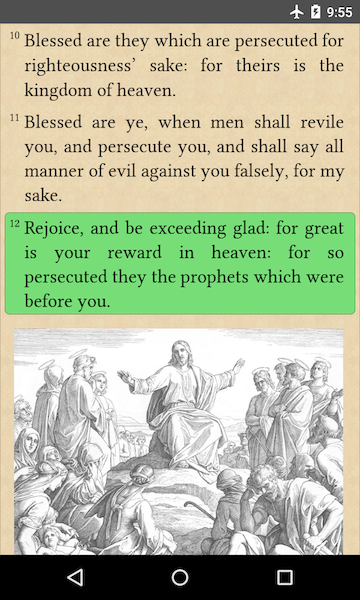 Last edited: