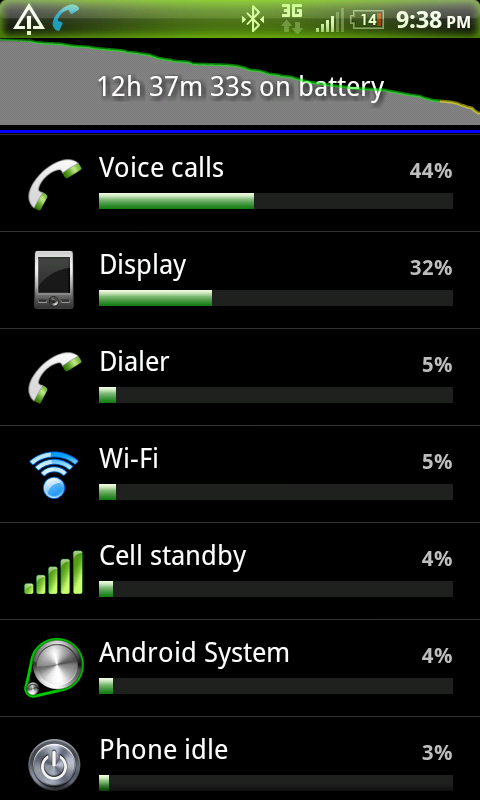 UBER BAMF Gingerbread + Sedio 3200mah battery.
That is 5.5 hours on the phone, + fairly heavy use of the data. Yesterday I had about the same phone time + about 2 hours of streaming radio while on the road not plugged in, I still did not put it on the charger until 10pm. The Sedio has saved me in using this as a work phone.
Swapping to the Gingerbread ROM also allowed it to finally work with the UConnect in my company truck. I have never got Froyo to work with UConnect or Sync smoothly with the Eris or the Thunderbolt, but GB has every time.