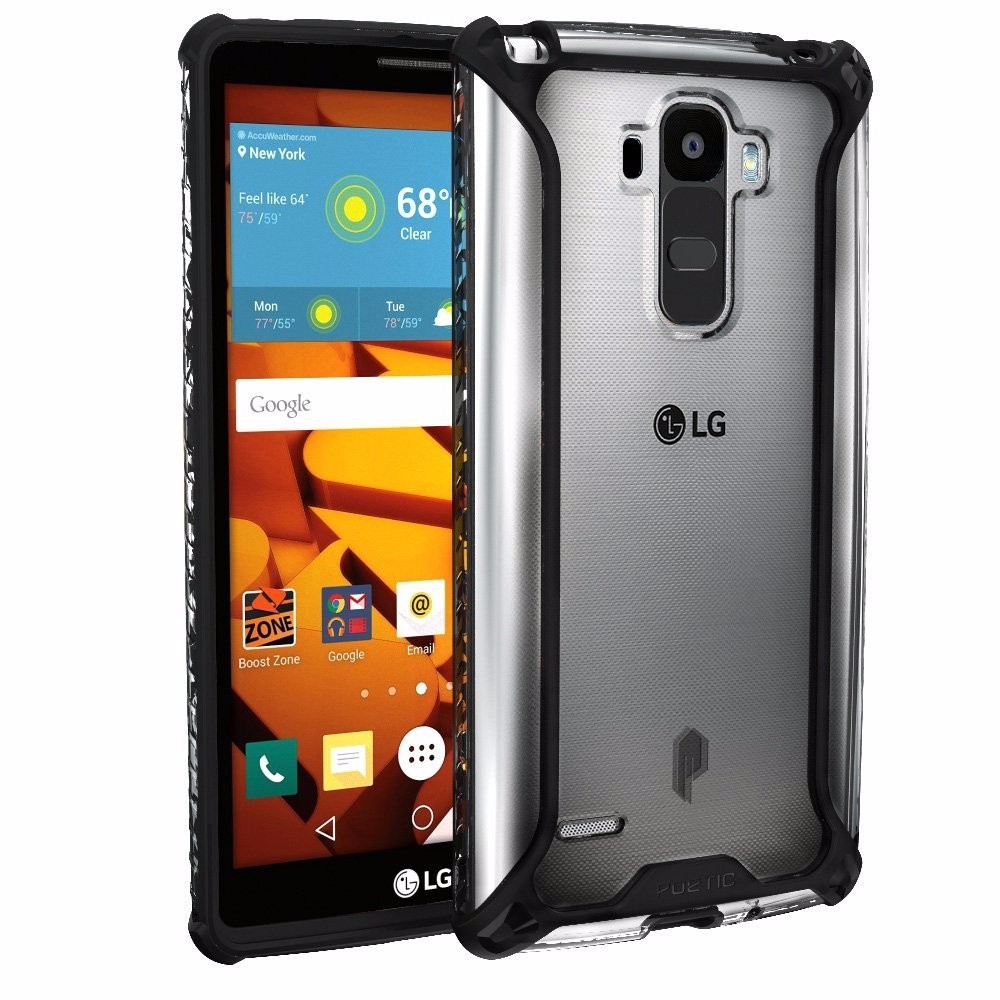 I normally buy heavy duty cases for my phones (i.e. Otterbox, Ballistic, etc). My wife and I both have LG G Stylos and she bought a case at a MetroPCS store because she wanted protection immediately It was very slim and a nice looking thin case. I bought a heavy duty one at a mall kiosk because that's all they had. I wanted to get one as slim as hers but still protective.
Design:
The Affinity case for the LG G Stylo is beautifully constructed and
thin
. The case is a clear polycarbonate a shock proof TPU. The case is clear on the back with the TPU stripes which protect the back polycarbonate from scratching. The bezel is raised to protect the screen.
The logo is pretty cool on the back.
Grip:
I really like the grip as it is not slippery. The Stylo with no case is slippery. The side grips in your hand and will not slide. This is very important for me if I'm walking with headphones listening to music or holding it while watching my shows, movies, or Youtube videos.
Color:
Clear polycarbonate with black TPU is stylish. I'm always partial to black cases but always wanted a clear one. This fits with my style perfectly.
Protection:
The corners are a little raised to protect the corners of the phone. The TPU stripe on the back protects not only the phone and case but the camera. The cutout for the camera is clean so there is no chance of any obstructions. All ports have clean access.
Removing and putting on case:
Putting it on is fairly easy. Removing it is a little (not much) difficult but that is to be expected. I would prefer it to be snug so it is well protected. I don't anticipate having to remove this case frequently like I did with other phones.
Cons:
Need more colors