With the motto to help the phone use the interface in a minimalist, smooth and not be bothered by ads or lag.
Lite Launcher
is a small but powerful interface customization application with all the basic features you need. It can help users find the most used features on their phones to provide continuous adaptive reception services depending on usage.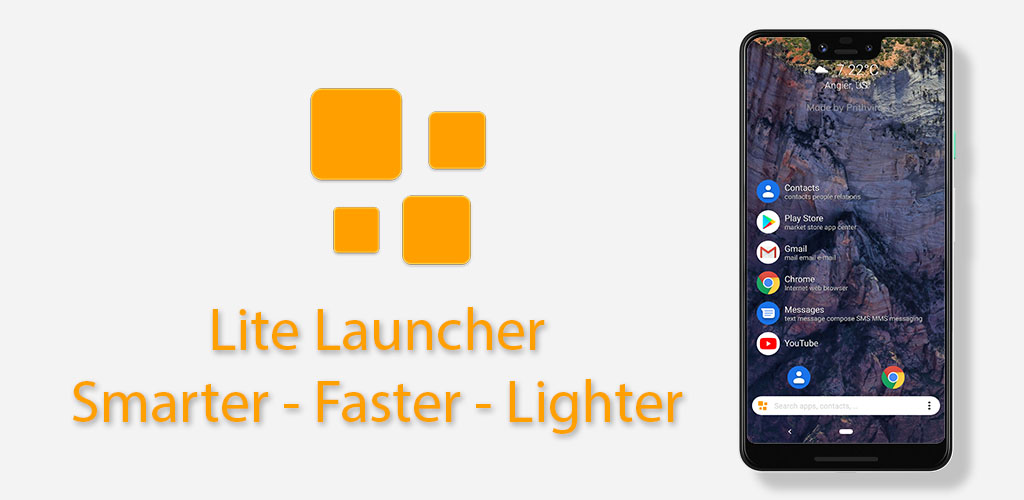 Features:
Start searching for anything, Apps, contacts, settings,...
Always see your history, for fast access
Add tags to search results
Access to most used apps
Learns from your habits
Quick access to create Call, SMS for a specific contact
Change colors bar, primary color…
Show newly installed apps in history
Show favorites above search bar
Show weather
Exclude favorites from history
Hide favorites bar
Hide navigation bar and turn on immersive mode
Hide status bar
Web search
Restart Lite Launcher, for fixing any problems
Exclude any apps you do not wanted from Lite Launcher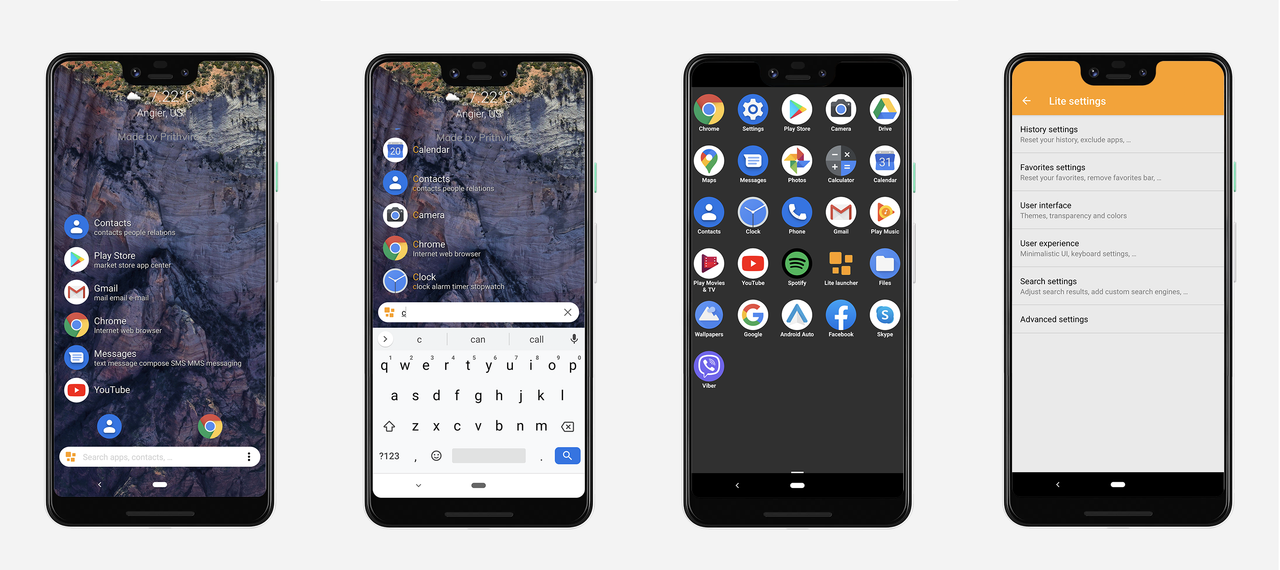 Lite Launcher
allow users to save time and battery power.
Lite Launcher
becomes smarter and smarter as you use it, pushing forward results you're more likely to select.
If you like, please rate
Lite Launcher
. Thanks for helping us making Lite Launcher better and better for all users!
Link download:
DOWNLOAD LITE LAUNCHER