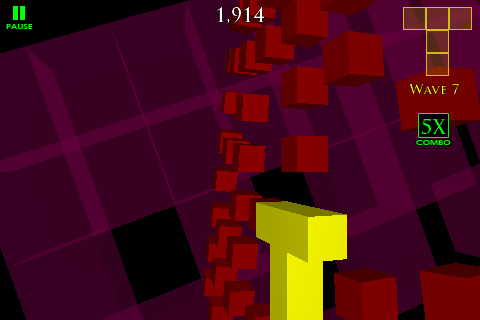 Mind Wall is unique 3D arcade puzzler that is instantly understood, beautifully simple to control, and diabolically difficult to master.
• Randomly generated levels for unlimited replayability
• Unlockable game modes and shape editor
• Haunting original soundtrack
• Installs to SD card by default
• Independent Game Festival finalist
Youtube movie and more screenshots
I feel my engine is pretty stable so I didn't bother to do a "wide beta" like I did my other game Dungeon Scroll. Uh, I hope.