Hi all, we are a new team of developers and we want to present to you our game.
Find Words
Very interesting, logical word game, that is too addictive to break away from.
Google Play:
https://goo.gl/BgO9xN
"Find Words" is a puzzle game, in which you search for words hidden on the game board. To reveal a word, you need to swipe your finger across the screen, from the first letter of the word to the last, in the correct order. If you have difficulties finding a word you can use hints.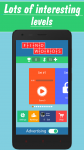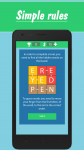 Furthermore, you can compete with your friends. For every puzzle you solve you gain points, which determine your place on the leaderboard. The more points you have, the higher your place in the ranking.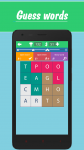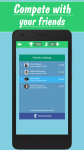 This game is excellent for developing logic skills, and is well suited for your child to develop his or her logical thinking.
Here you will find:
- Hundreds of exciting levels of various difficulty
- A leaderboard with your friends
- The game is adapted for all sizes of phones and tablets
- Daily bonuses
- A game for the whole family
- Many hours of exciting gameplay
- A workout for your brain
Get smarter while playing!
Last edited: