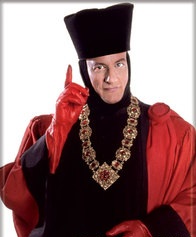 Sooo... I recently sold my Galaxy Note 10.1 and I really miss it but since I hardly used it for the last few months I figure it was time to bid adieu. In its place I bought the Samsung ATIV 500T since I really needed a Windows laptop replacement for my dying Dell Inspiron.
It was between the 500T or the 700T and since the 700T (at the time was no where to be found) I decided to get the 500T to hold me over till I get the next big thing. It was around this time that the ATIV Q was announced, but with that device not being sold anytime soon, I felt I did okay with the 500T.
As I play with the 500T since getting it I noticed a few things...
The good...
1-its almost like a laptop replacement (key word almost)
2-Detaches and becomes a tablet ala Transformer
3-battery Life is awesome compared to my Note 10.1
4-Same S-Pen and it works very well
The Bad,
1-I missed the Android Market and its Apps
2-Getting used to Windows 8 has not been easy.
3-The apps in the Windows market are way more expensive.
The Ugly
1-No backup battery in the keyboard dock
2-With only 2 GB of ram, doing to many things will slow it to a crawl
Still I like the device. Then the announcement of the ATIV Q.
A dream come true, both a Windows Tablet/laptop/Hybrid that is powerful enough yet allows me to run both Android (for fun) and Windows for work). Looking at the specs its like a wet dream come true lol. But then reality set in.
The more i see it and (really want it) the more I see the issues.
1-There is no cover to the display.
its not a typical laptop or a Transformer, the screen is exposed and regardless of Gorilla or Godzilla glass, i am sure i will find a way to scratch it.
2-That 4 GB of ram is really stressing me out, how can Samsung even think that should be enough in this beast.
Although historically they may offer a more ram and ssd version, but who knows if that will be true.
3-With Android being in a VM, how would it be updated, would there be Roms/mods on such a beast.
So I am still on the fence on getting this device. The 500T is fine for now, but nothing compared to the Q. My Android desire will have to be suffice by my Note 2. If Samsung would have made a true update to the 500/700T that is detachable (and with an extra battery in the dock) I would be on that in a heartbeat. But for now i will have to forgo my natural desire to get the latest thing yesterday and just wait till the reviews are in and maybe see it in person in a store before throwing my money at someone. lol
So, anyone else have similar thoughts? Post away.
TS