Jul 30, 2010
2,247
928
223
This is a Review of Oppo PM-3 planar magnetic portable closed back headphones.
http://oppodigital.com/headphones-pm-3/
I always enjoy reviewing new products that utilize the latest technology trends and find it fascinating when it's released by a newcomer. In my recent review of EL-8C I mentioned how these "young" companies (Audeze, Oppo, Hifiman) became major audio players competing against big audio dinosaurs who have been in business for decades. One of the reasons these companies are in a spotlight because they're pushing boundaries of the technology, exploring new frontiers beyond typical dynamic drivers, and paying close attention not just to a sound but also to a design style. Since I'm partially biased to a portable audio setup, a lot of my headphone reviews are focused on IEMs or closed back full size. But the ability to pack a technology of planar magnetic transducers (drivers) in a portable full size closed back design is something that definitely fascinates me. Though relative to their LCD series, EL-8C was more portable, I didn't find it portable enough for a mobile use. So when an opportunity presented itself, I was very excited to review the latest Oppo PM-3 headphones and their HA-2 portable amp. I felt in love with this dynamic duo right from the start even before receiving these products (from the pictures alone), and this feeling hasn't changed after spending over a week testing them. Here is more to explain my infatuation.
Those who follow high end A/V products are probably familiar with Oppo's popular Blu-Ray players, first released a little over 5 years ago. Otherwise, I'm sure a lot of you have heard about their Smartphones that generated a lot of buzz in the last few years. The birth of their high end headphones and amps happened only a year ago, and their maturity went from 0 to 60 in a record time. In my opinion, this is not a coincidence. A company that perfected the technology of A/V hardware will know a thing or two about sound quality, and being at the cutting edge of smartphone business - you will know for sure how to make a portable audio solution, clearly seen in the design and the functionality of PM-3 and HA-2. As a matter of fact, I couldn't help but to wishfully hope for Oppo R&D to look into Android based DAP combining HA-2 with a smartphone interface. I guess time will tell, and hopefully at the rate of their new releases we won't have to wait for too long to find out what else Oppo is cooking in their lab, but in a meantime let me start with PM-3 review, and then follow it with a separate HA-2 review.
There is no surprise that PM-3 arrived in an elegant packaging with just a minimalistic name logo of a company on the top - such gift box presentation distinguishes a product and makes you feel like you got something special in the box. You won't find any flashy artwork, or a spec, or a list of accessories, so if you are not familiar with a product, this only enhances a surprise of the unboxing experience . Under the cover of the box, you will find an envelope with documentation and everything else inside of a headphone case wrapped in a protective bag.
Unboxing.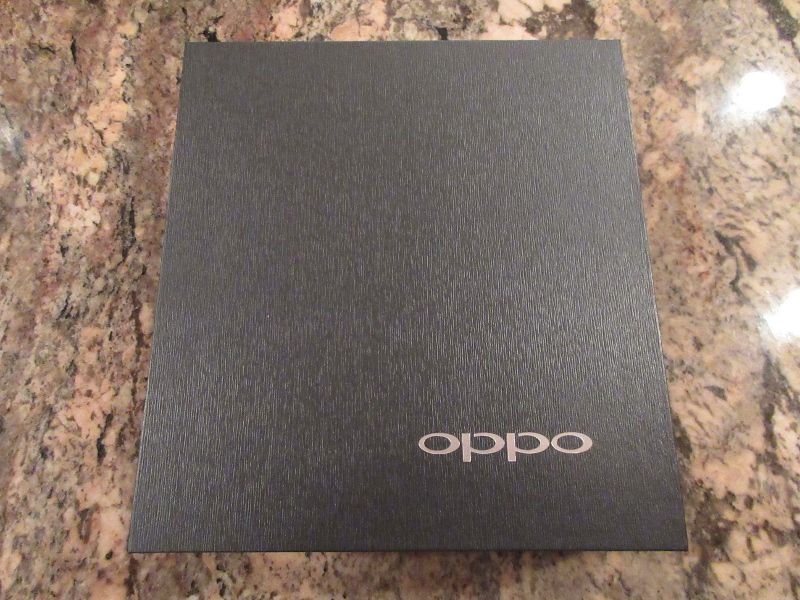 Considering PM-3 has a removable cable design, the accessories include 2 sets of cables - 3m extended audio cable and 1.2m portable cable with smartphone controls (compatibility choice of either iOS or Android). Both of the cables are very similar with a slim metal connector housing, a nice strain relief, and a rubbery slim cable jacket/shielding with minimum microphonics. Audio cable also has a threaded end to accommodate the included 1/4" adapter. On the earcup side Oppo made a wise decision to use a standard 3.5mm connector. Though you will need one with a slimmer housing, it shouldn't be a show stopper for many aftermarket cables. As a matter of fact, I tested a few of my upgrade cables and found that sound scales up a bit with a higher quality wires, and I will talk more about it later in a sound analysis section.
Regarding smartphone controls, I received one for Android phone with a single universal control button and a mic. I'm guessing that iPhone version will probably have a volume control which is not compatible with Android, but universal control button should work with any phone for Play/Pause/Call with a single click and Skip with multi-clicks. The in-line remote was placed close enough to the face for a better voice pickup during calls. I did like its sturdy plastic design with a metal button in the middle which is easy to find by sliding a finger across concave side of the remote. All these little details make one big difference in how enjoyable it was to use these headphones, and undeniably everything about PM-3 is full of such details.
But without a doubt a "star" of accessories in here is the case!!! Portable headphone is meant to be transported and could sustain damage if not adequately protected. Why so many companies ignore this fact and include a draw string pouch to protect their products is beyond me. I raise this question in a lot of my reviews, and always mention that consumers would even buy a form fitted case as an add-on accessory. Here, Oppo included a hard shell zippered case, made with a fancy Selvedge Denim and a little handle to carry it in style. Inside, the case is lined with a soft material and has an insert (held with velcro side) with a little separator to keep headphones/earpads from rubbing against each other. Of course, the ability of PM-3 earcups to swing 180-deg helps to maintain a flat storage and even allows a little space for a cable inside of the case. Headphone itself has to be stored flat with a cable removed, and the included cable pouch is very convenient to store both cables.
Accessories.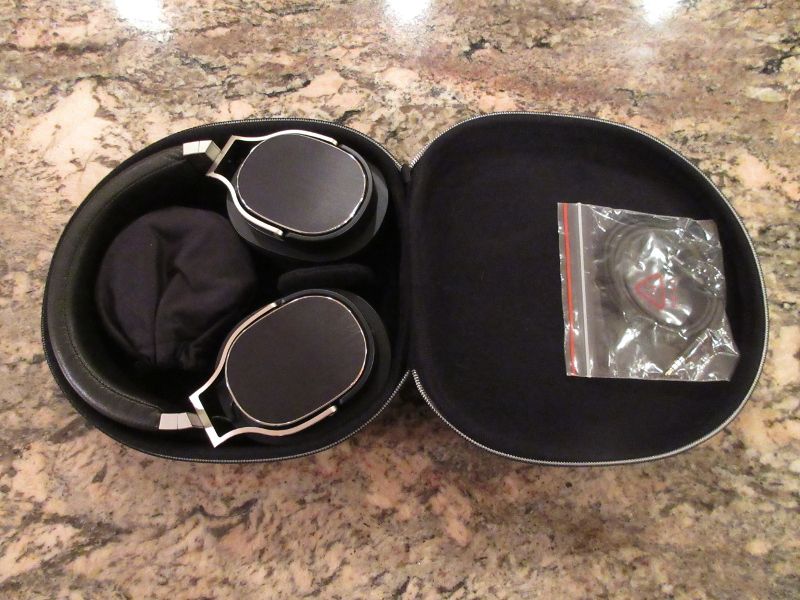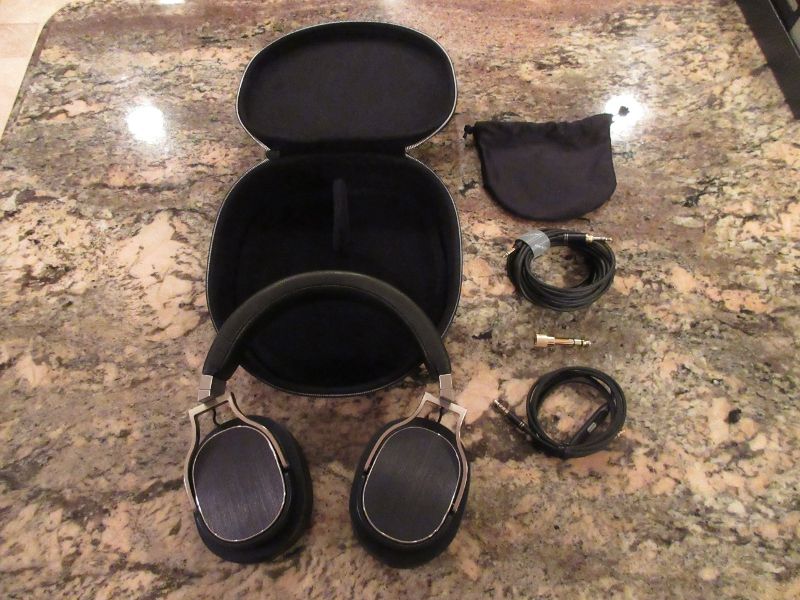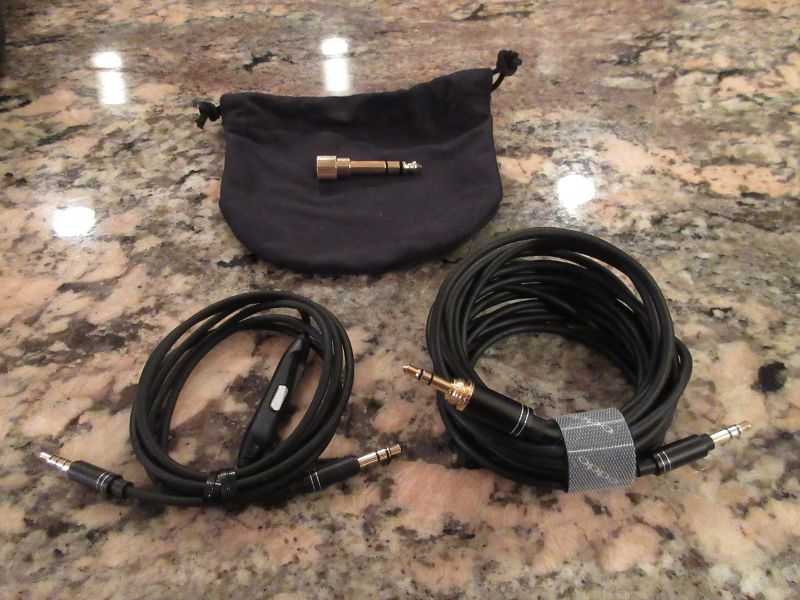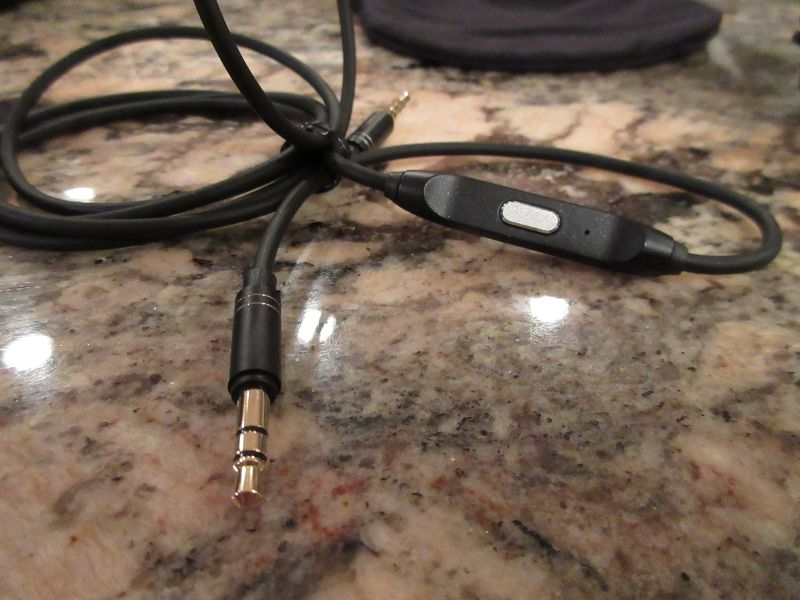 When it comes to a planar magnetic technology used in PM-3, the idea of multi-layer diaphragm with spiral pattern conductors and neodymium magnets is a mouthful that can make you think there is no way it could be fitted in a lightweight portable design, but it actually is. Based on a design of their flagship open back PM-1 headphones, the diaphragm is very thin and ultra lightweight where along with PEM-optimized neodymium magnets Oppo was able to reduce the weight of the transducers while still maintaining a high level of sound quality. In combination with metal/plastic housing and use of artificial leather material, the final weight without a cable is down to 320g - evenly distributed thanks to a balanced design and a comfortable fitment with a perfect clamping force (the first time where I didn't have to use my kids soccer ball to stretch the headband).
Starting with headband, it's leather wrapped with a nice soft cushioning on the inner side which comfortably rests on top of your head. The height adjustment has a nice click mechanism and expandable steel part of the band attaches to a uniquely shaped yoke connected to earcups that swing full 180-degrees. One interesting detail I noticed, inside of yoke there was 2 tiny rubber feet/stoppers to prevent tilting earcups from touching the alloy metal frame. Also, the left end piece where yoke is attached to the headband had a little id bump underneath of clearly labeled "L" so you can easily determine a correct side even in the dark by sliding a finger. The same Left earcup also houses 3.5mm headphone jack.
Earpads are soft and plush with an opening large enough to comfortable fit my medium/average size ears without actually touching the driver. Of course, fitment will differ for people with bigger ears or larger size head, but I was pleased with a fitment and was able to achieve a good seal and a decent isolation despite an even thickness of earpads. With some headphones you do need angled earpads to achieve a good level of seal, while here it worked perfectly as is. As a matter of fact, even so they had an artificial leather material, my ears never got hot or sweaty ever after hours of continuous use.
Design.