This is a Review of Urban Armor Gear (UAG) cases for Samsung Galaxy Note 4.
In this review I'm going to look at Scout/Black version, available directly
Samsung Galaxy Note 4 Case from Urban Armor Gear - Black – URBAN ARMOR GEAR
or from Amazon:
Amazon.com: URBAN ARMOR GEAR Samsung Galaxy Note 4 Case, Black: Cell Phones & Accessories
and
Maverick/Clear version:
Samsung Galaxy Note 4 Case from Urban Armor Gear - Clear Case – URBAN ARMOR GEAR
or from Amazon:
http://www.amazon.com/URBAN-ARMOR-GEAR-Samsung-Galaxy/dp/B00O3AE9DW/
For what it worth, I've tested and shared with you A TON of reviews of different smartphone cases, and always try to be unbiased in my write ups. But the truth of the matter, at the end of the day I'm still coming back to and use most of the time UAG cases on all of our phones. Of course it's a matter of a personal preference, but for me UAG cases represent a perfect blend of protection without adding a bulk and a practical style without being too flashy. Smartphones don't come cheap these days, either if you are paying full price or even on a contract. If you factor in a trend of regular smartphones approaching phablet size territory, they are also not as easy to handle in your hands or in and out of the pocket. Therefore, I consider a good case to be a wise investment to protect your phone from accidental drops and scratches, despite how tough you think they build or the promises of next gen Gorilla glass you hear about.
So what makes UAG cases so special? Besides meeting Military Standards drop test, I like their idea of composite design where they fuse a hard PC outer shell with a soft impact resistant honeycomb pattern inner shell forming a single piece case. There are a number of 2-piece cases with inner soft sleeve and outer hard shell to hold it together, but sometime I don't feel like dealing with 2 separate pieces of assembly where UAG lightweight design takes care of that. But I do have to comment that in comparison to all of my previously reviewed UAG cases for Note 2, Note 3, Galaxy S4, and Galaxy S5 - I found Note 4 case fitment to be tighter where you need to apply extra force, starting at the corners, to get the phone out. For those who are constantly switching your batteries and need a quick removal of the case, you will probably get a bit frustrated and can find UAG case for Note 4 to be not your cup of tea. I confirmed with both Black and Clear version of the case, and it was equally a bit on a tighter side. For me personally it's not a show stopper and actually gives an extra peace of mind knowing that if I drop my phone it will not separate from the case, as well as less dirt and dust gets under the case cover.
As I previously mentioned, the outside of the case is made out of a hard PC material, but it feels very comfortable and secure in your hand due to a soft textured rubber grip areas located symmetrically on the sides of the case. Furthermore, the top and the bottom of the phone is covered in rubber bumpers with reinforced corners and a rubber bumper going around the front edge of the display to allow you placing Note 4 face down without touching the screen. This bumper also has enough depth to accommodate any film screen protector or a typical tempered glass one. And speaking for screen protector, UAG included one as part of the accessories, along with a cleaning cloth. It's a nice bonus to have to protect your screen from scratches or if you are researching to get tempered glass protector. Due to a nature of Note 4 slopped down edges, the included screen protector provides just enough coverage for the visible flat area of the display.
Though protection is important, case also needs to keep your phone fully functional. Starting with power and volume up/down buttons, those are covered for protection, easy to push thanks to a clever side cutout, and have a nice hardware-like design/texture to easy locate them just by sliding your finger. Even so buttons are easy to push, you still get a nice tactile response. At the top, you get very generous cutouts for all the ports including headphone opening to accommodate even oversized plugs. At the bottom, micro usb opening is also VERY generous to accommodate even extra large plugs. S-pen opening is wide enough to access it even with your thumb, and it still has a good corner protection around that area. When it comes to both mic openings at the bottom, I'm happy to report UAG case accommodates even my Verizon Note 4 where as many of you aware the left mic is shifted in comparison to every other Note 4. The speaker opening on the back is precise, and camera/flash cluster has one common opening with a black inner rubber trim to deflect flash reflection and to provide an easy access to a sensor next to the flash. Furthermore, you have 4 scratch resistant skid pads in the corners on the back to keep phone leveled and to prevent sliding when placed on the back, even on a slippery glass surface.
The case comes in 5 different colors, and hopefully I will be able to get other colors for review so I can show you all the colors on my white Note 4. The colors are Navigator (white), Scout (black), Aero (blue), Rust (orange), and Maverick (clear). Solid colors are not just your basic common colors; they have a unique color shade and a tough scratch resistant finish. I used my white Navigator with Note 2 for almost two years and it still looks like brand new with exactly the same color shade. It's true I used to be a fan of white color cases, until... I saw Maverick and put it on my Note 4 for the first time. This is a case that's going to stay permanently on my phone! It has a slightly different design since in order to keep the back transparent there is no soft inner lining on the back, while UAG still used a honeycomb pattern etched into the hard shell for inner impact resistant layer. The transparent effect is really cool and gives the back of the phone a unique 3D look.
Overall, UAG always been my highly recommended case and still is for Note 4. Even with a tighter fit which can be a hassle if you are one of those road warriors who swaps their battery in the middle of the day, I still find it adequate to provide an excellent protection for my $700 Note 4 and to showcase my phone in style without adding too much bulk. As a matter of fact, when I put my Note 4 next to Note 2, both wearing UAG case, I found Note 4 overall to be thinner, slimmer, and just a tiny bit longer. Also, for those who point out other similar looking single piece cases that imitate UAG industrial design style - keep in mind that you can imitate the look, but you can't imitate the build and the material quality. That will become very apparent when those look-a-like cases start fading out or end up with scratches or separated layers after the drop. As a mentioned above, I have been using my UAG cases for years and they still look like new.
Here are the pictures.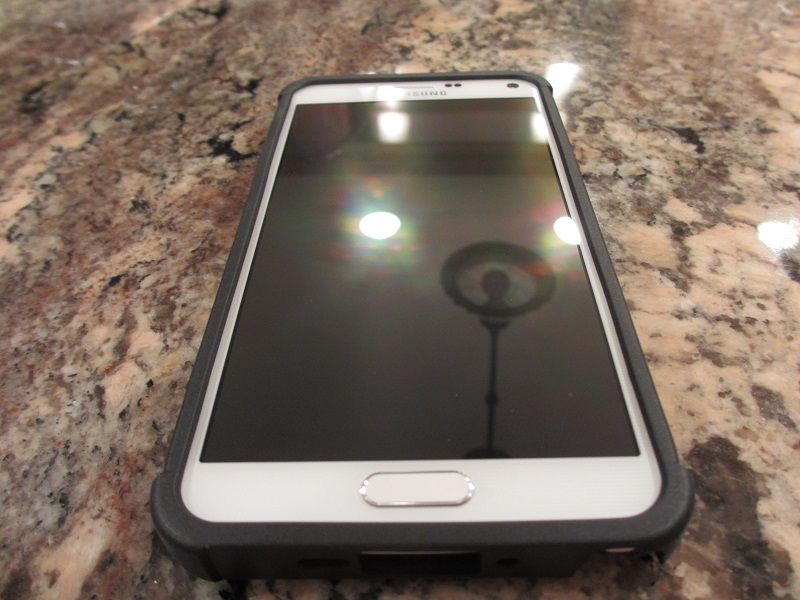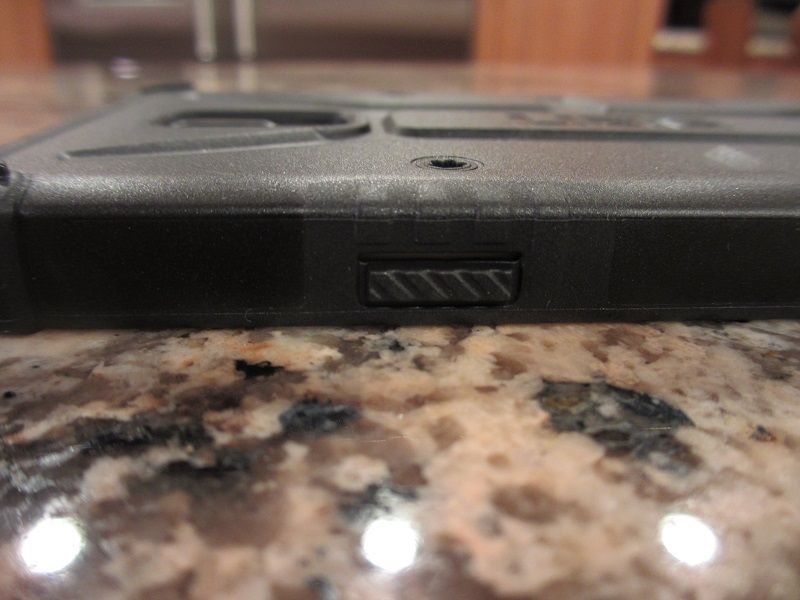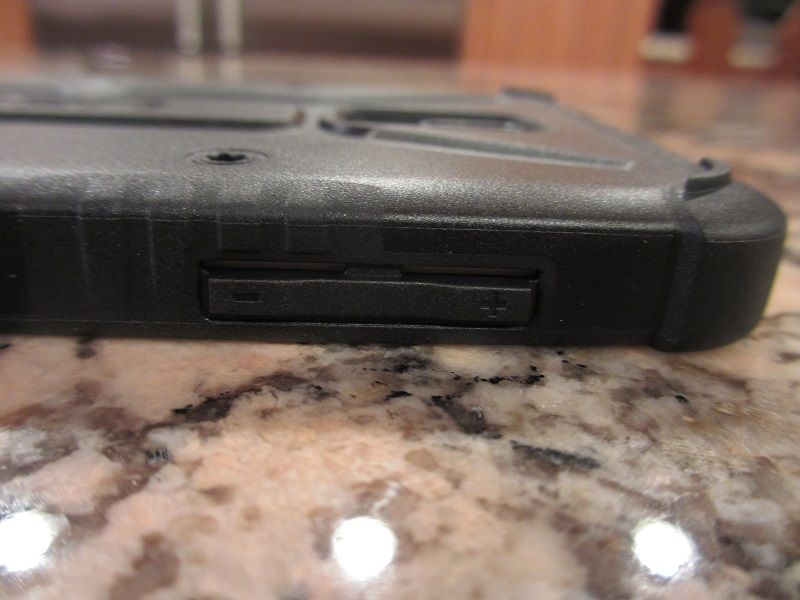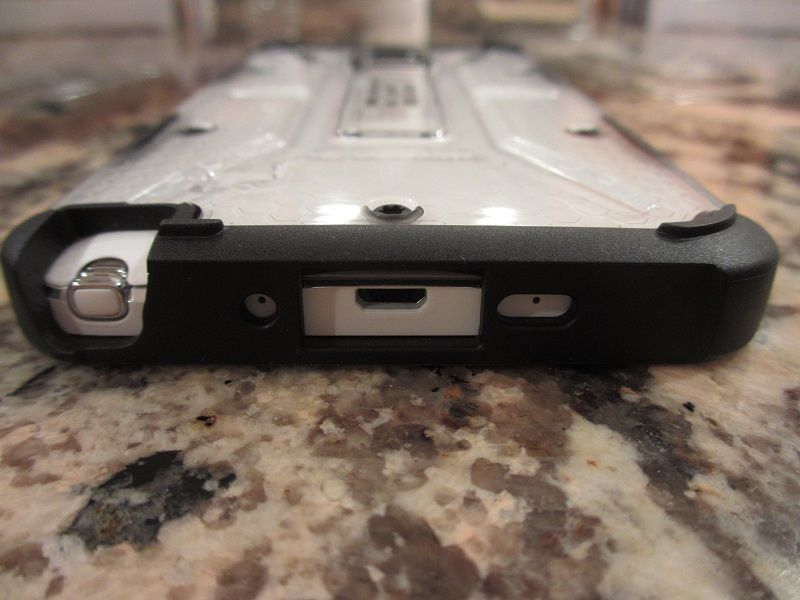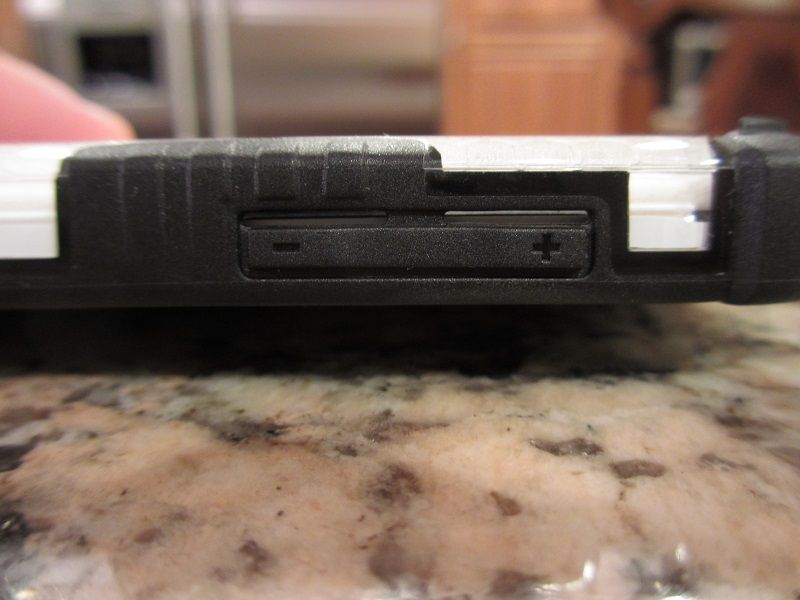 Out with an old, In with a new: Note 4 vs Note 2 in UAG cases: