Seidio Surface Case (without kickstand)
There is no denying that I'm a sucker for a good cell phone case and, without surprise, I nearly always end up going back to Seidio Surface case. My wife ends up feeling that my case is better than hers and ends up stealing my case.
This time, we got HER one first (hence the Fuchsia color).
Per their website:
The SURFACE™ case is the right case for those who are looking for sleek protection. This case protects your Samsung GALAXY S4 from scratches and drops while adding minimal bulk. Durable plastic is accompanied by our soft-touch coating which enhances the look of your Samsung GALAXY S4 without attracting lint.

- Sleek case that provides scratch protection without adding much bulk
- Case raises the camera away from a flat surface in order to protect your lens
- Precision cut-outs for access to the ports, controls, speakers, and camera
- Unique slide-in design makes putting on and removing your case easy
- Felt lining on inside protects your Samsung GALAXY S4
Fit and feel of this one is likely the BEST I've seen. No gaps or overlaps. Edges line up perfectly! All cut outs for the buttons are spot on and VERY easy to find. All cut out for ports (headphones, IR blaster, charger, camera, etc) are perfectly centered except for one that is quite literally a hair width off center. The case is made from a hard plastic and features a soft-touch textured feel that makes it grip in your hand but not in your pocket.
The case is NOT compatible with Spigen's Glas.tr (it's a VERY tight fit and won't close all the way) but Seidio made sure that they offered a glass protector that works just fine with the case.
They also offer cases with a built-in kickstand and a holster to wear it on your belt. There are multiple color options available for the case as well.
Get it here!
SEIDIO | SURFACE Case for Samsung GALAXY S4
Seidio Vitreo (Tempered glass screen protector)
Recently, there have been more and more of a market for a tempered glass screen protector and, to be honest, when I first heard of a glass screen protector I laughed. I firmly believed that those willing to buy such a product would also be willing to buy a few bottles of blinker fluid. Upon getting my hands on a few different ones, I can gladly admit that I am wrong. Tempered glass screen protectors are WORTH THE MONEY!!!
Glass screen protectors aren't without flaw. They can still scratch, break, chip, etc. They aren't perfect. They DO allow you to keep your screen on your actual device in perfect condition (I'd rather scratch a screen protector then the screen of my device) and, more importantly, allow that crisp clean feel of a glass screen to be used. There is no debating that glass feels better when compared with high end or low end plastic based screen protectors that we are all used to. These protectors simply feel amazing (and of course they cost a bit more too).
Seidio's Vitreo tempered glass screen protector is no different.
Per their website:
Seidio's VITREO™ is a tempered glass material that utilizes advanced technology to shield and protect your Samsung GALAXY S4's screen. Made from a high grade glass with a 9H hardness rating, VITREO™ is shatterproof, allowing it to absorb more impact than your regular PET screen protector and prevent damage from occurring to your screen. The VITREO™ surface feels just like the device's screen without interfering with optical clarity while giving you an extraordinary level of protection. The design and lightweight material will provide peace of mind no matter what comes in contact with your device.

- High grade tempered glass with a 9H hardness rating prevents damage in the event of scratches and abrasions
- Tapered (rounded) edges provide a premium and more aesthetically enhanced profile for your device
- Engineered to reinforce the strength of the critical points of impact which results in prolonged durability
- Oleophobic coating resists marks and smudges with advanced technology that reduces the appearance of fingerprints
- Precision cut to not interfere with proximity sensors and front camera
- Slim profile allows fitment with Seidio cases while providing maximum coverage of the screen
- Allows touch sensitivity and enhances optical clarity
- Easy installation without bubbling and lifting
- Only 0.55mm (0.02in) thin
The screen protector is held in place with a Silicon based adhesive. As can be seen in the photos below, the protector fits their Surface case nearly perfectly (and more importantly it allows you to put the phone screen down without having the glass make contact with the table). Installation was easier than the old plastic screen protectors and went on easily and quickly. I did have a minor issue with bubbling/streaking when installed but pressing firmly on the screen protector allowed those areas to stick and it has not become an issue since. All sensors and the home key are fully accessible when this product is used and the rounded edges feel smooth and nearly non-existent (except for the corners underneath the home key which just feel a tad bit out of place - non issue when their case is on the phone).
It's worth noting that the protector doesn't surround the home key. With the Surface case installed, this does not bother me. Without the case installed, I found that my fingers would rub along the edge. I found that this design made accessing the home button easier than with other brand glass screen protectors without the use of "extension" keys such as the jelly home keys (provided) or with the aluminum keys sold by other manufactures. Of course, adding them extension pieces sure didn't hurt the feel either!
Pictures are worth a thousand words... so look at 'em!
Get it here!
SEIDIO | VITREO for Samsung GALAXY S4
…. and photos...! Photos with TWO phones has the Vitreo on the left and the Spigen glas.tr on the right.
CLICK to see a bunch of photos!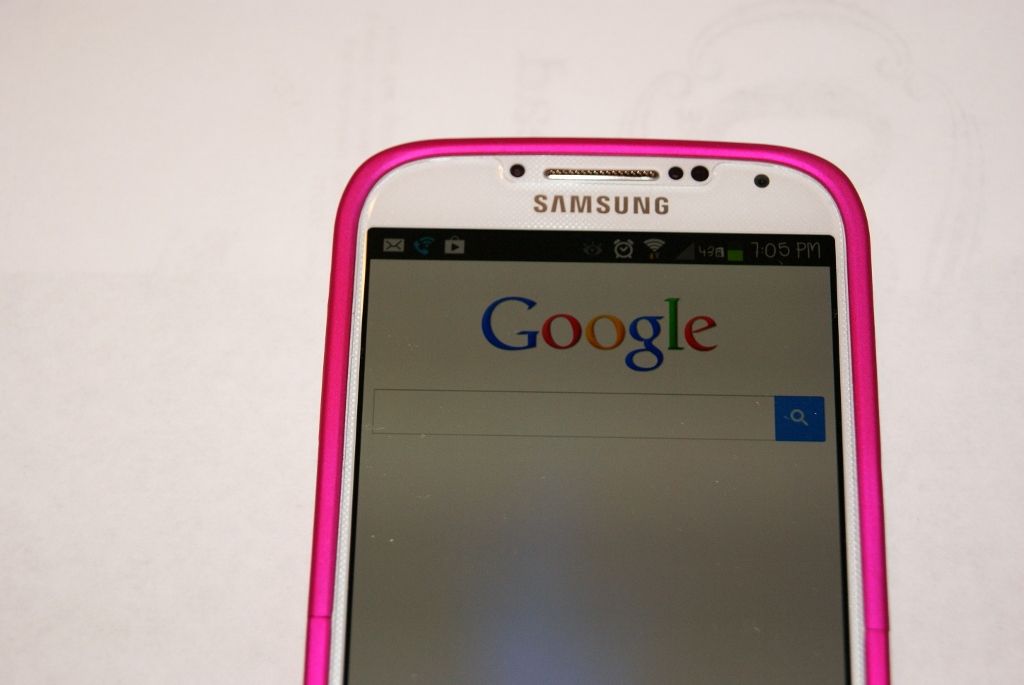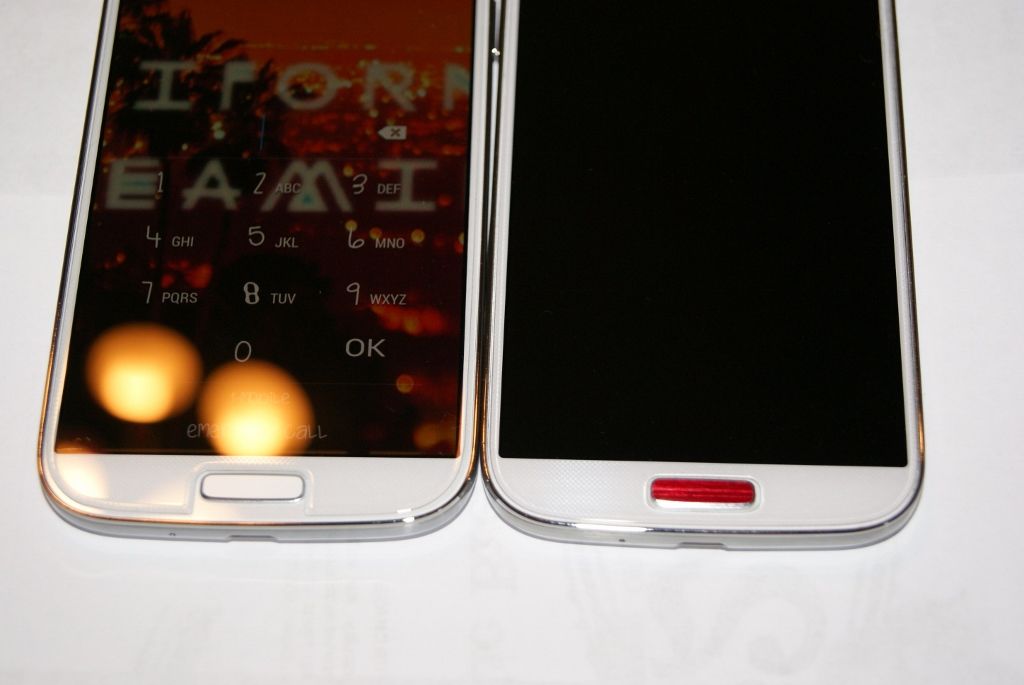 [/img]http://i1273.photobucket.com/albums/y420/kelmarAF/Seidio%20Surface%20and%20Vitreo%20SGS4/DSC016421024x685_zps83014764.jpg[/img]