Hello All,

Question:
I wish to (image) backup Samsung S10e internal 128G SD card onto a fresh same size SD Card in OTG adapter. I might have exported some apps to the SD card. Is there an app to do this task from the phone?
Otherwise
:
Is it clean to unmount and remove the SD card stick into adapter into PC and copy using PC file browser then from PC to new SD card then install new SD card into phone?
My concern is that PC file browser copy might fail on Android OS files and later copy back to new SD card might then fail in the phone.
I tried copying the SD card in PC and got error an message.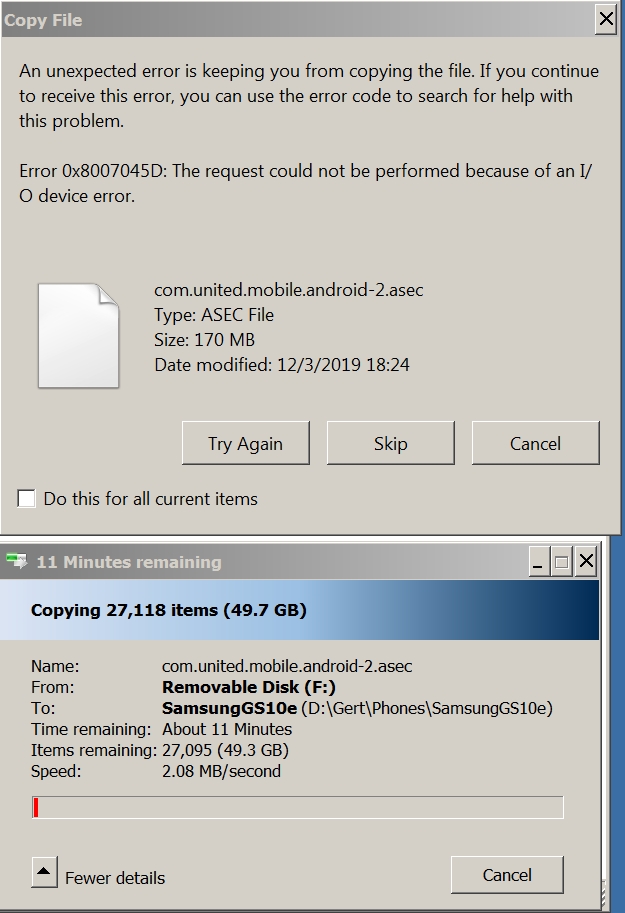 Any recommendation are welcome.
Cheers,
Gert