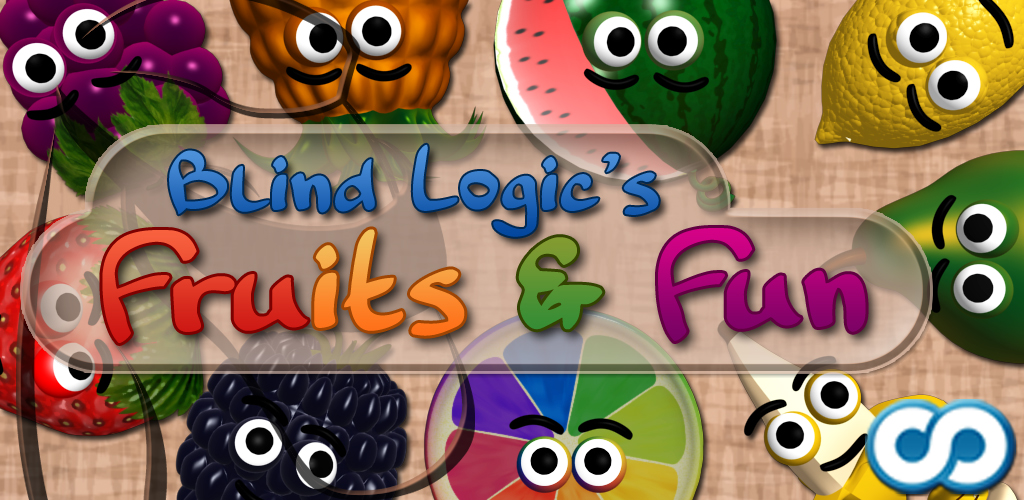 Fruits&Fun - Match the fruits!
Welcome to the fruit basket! But this time, the fruits come alive!
This game is made for fans of color-matching games: In Fruits & Fun, cute fruits are waiting for you to save them from the basket by matching them up in groups of three.
Instructions:
To match three fruits, drag one up, down or sideways. If you match five or more fruits, you get an exploding fruit!
Sometimes you can meet giant fruits: these still count as one fruit, but they force you to move two rows or columns at the same time.
As the game goes on, locks can appear, which won't let you move that row or column. To remove the locks, simply match the fruit under it!
After each level, you get a level bonus, and at the end of the game, an achievement bonus is awarded based on how many achievements you got so far.
The rainbow orange does nothing special, it's just rare.
If you get stuck, use the Hint function by pressing the MENU button and then hint. Also, you can wait for a more subtle hint.
Features:
* Cute graphics
* Smooth animations
* Addictive gameplay
* 3 different game modes
* High score lists and achievements
* Support for posting scores to Facebook, Twitter and Myspace
* Scoreloop included
Challenge and compare your scores with your friends!
If you like games similar to Bejeweled, Jewels, Jewellust, Fluffy Birds, Magic Labs, or Chuzzle, you should give this a try!
https://market.android.com/details?id=eu.bl.fruit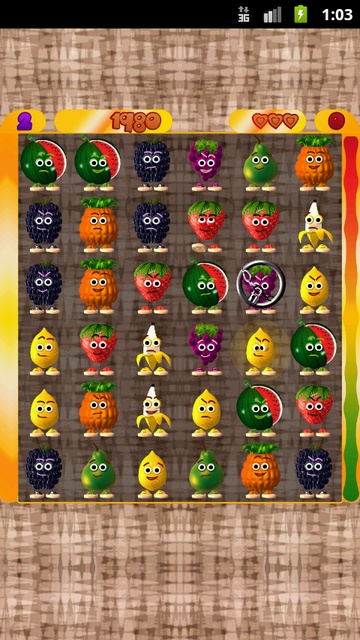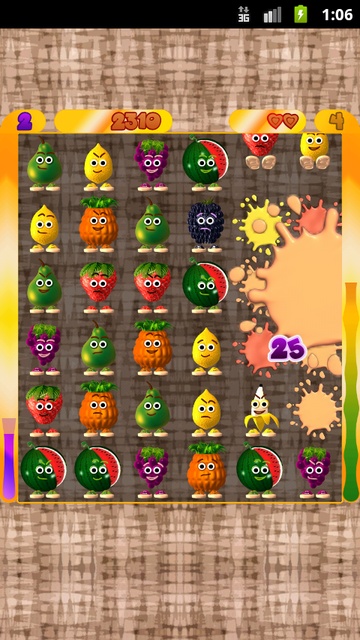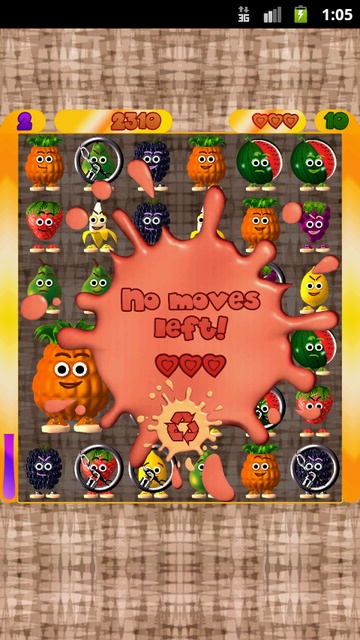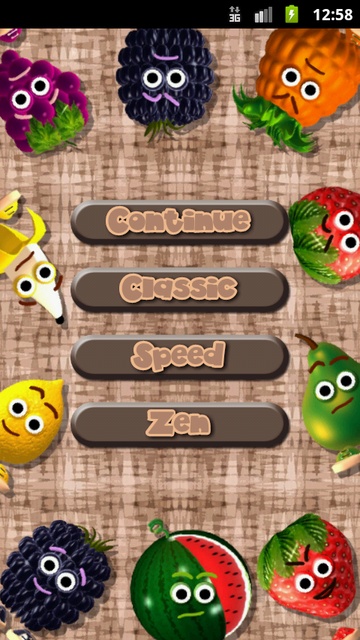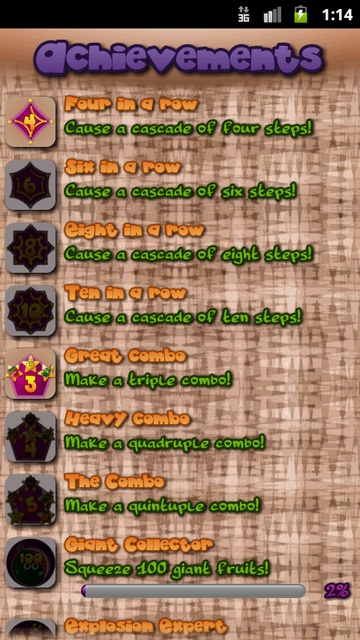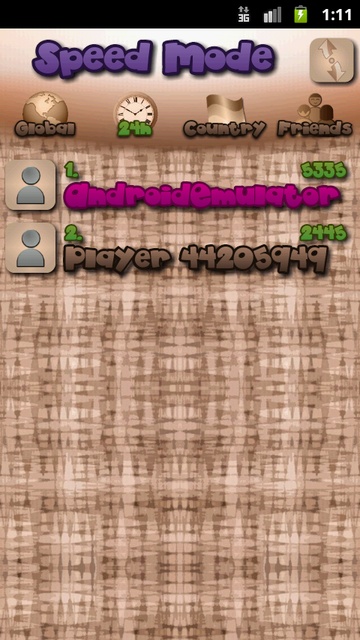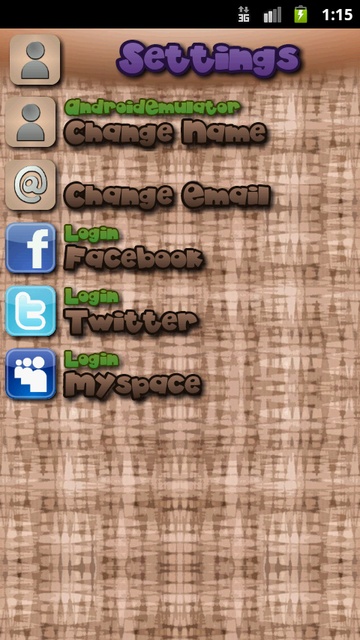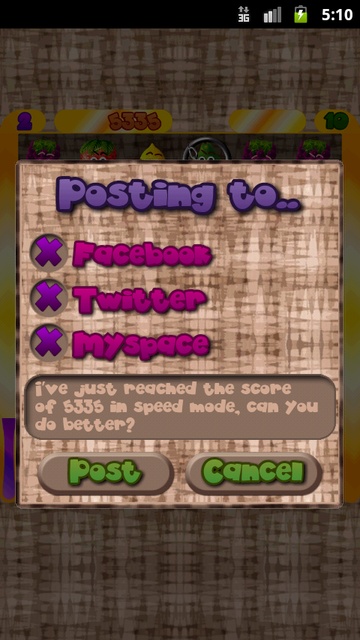 Fruits & Fun by Blind Logic - YouTube